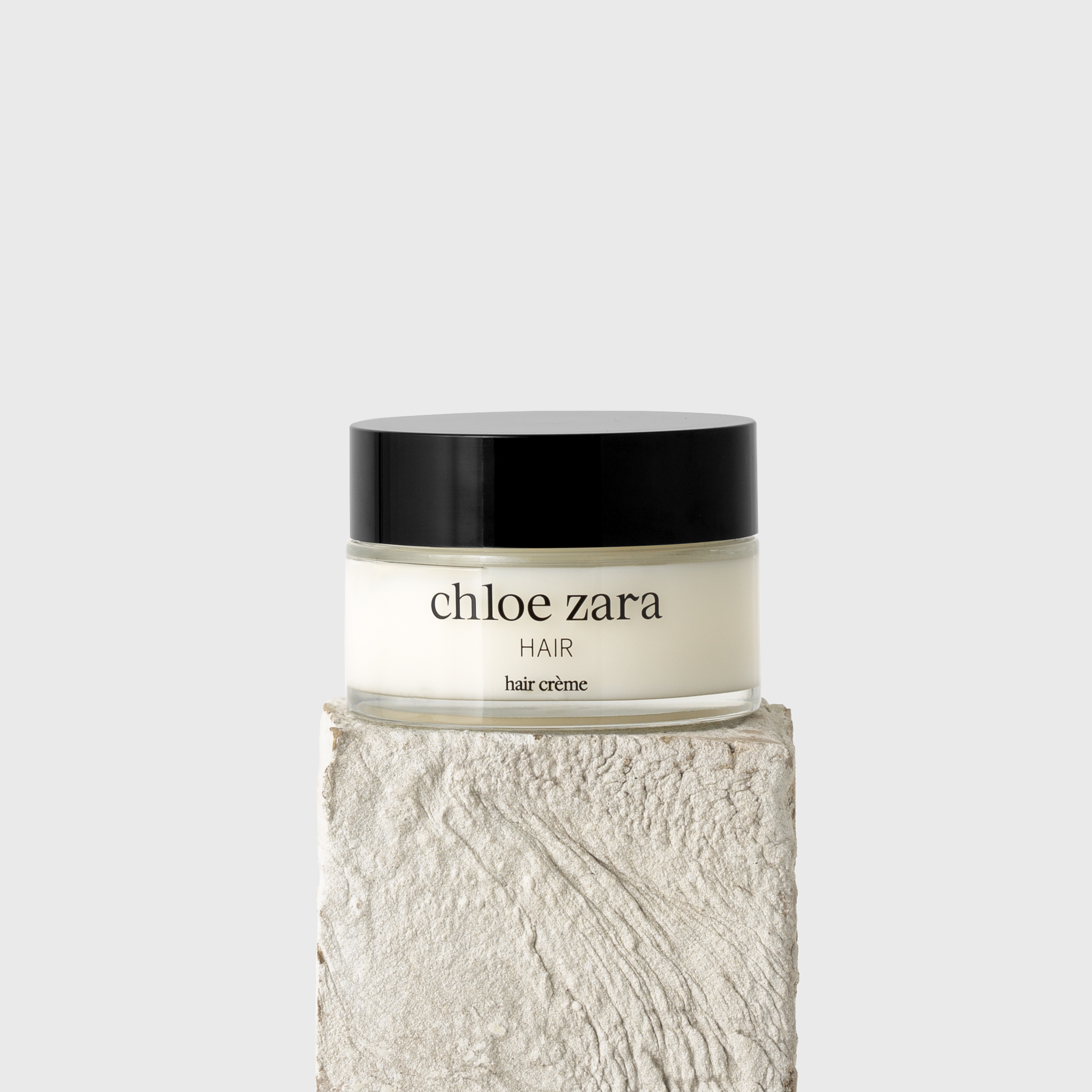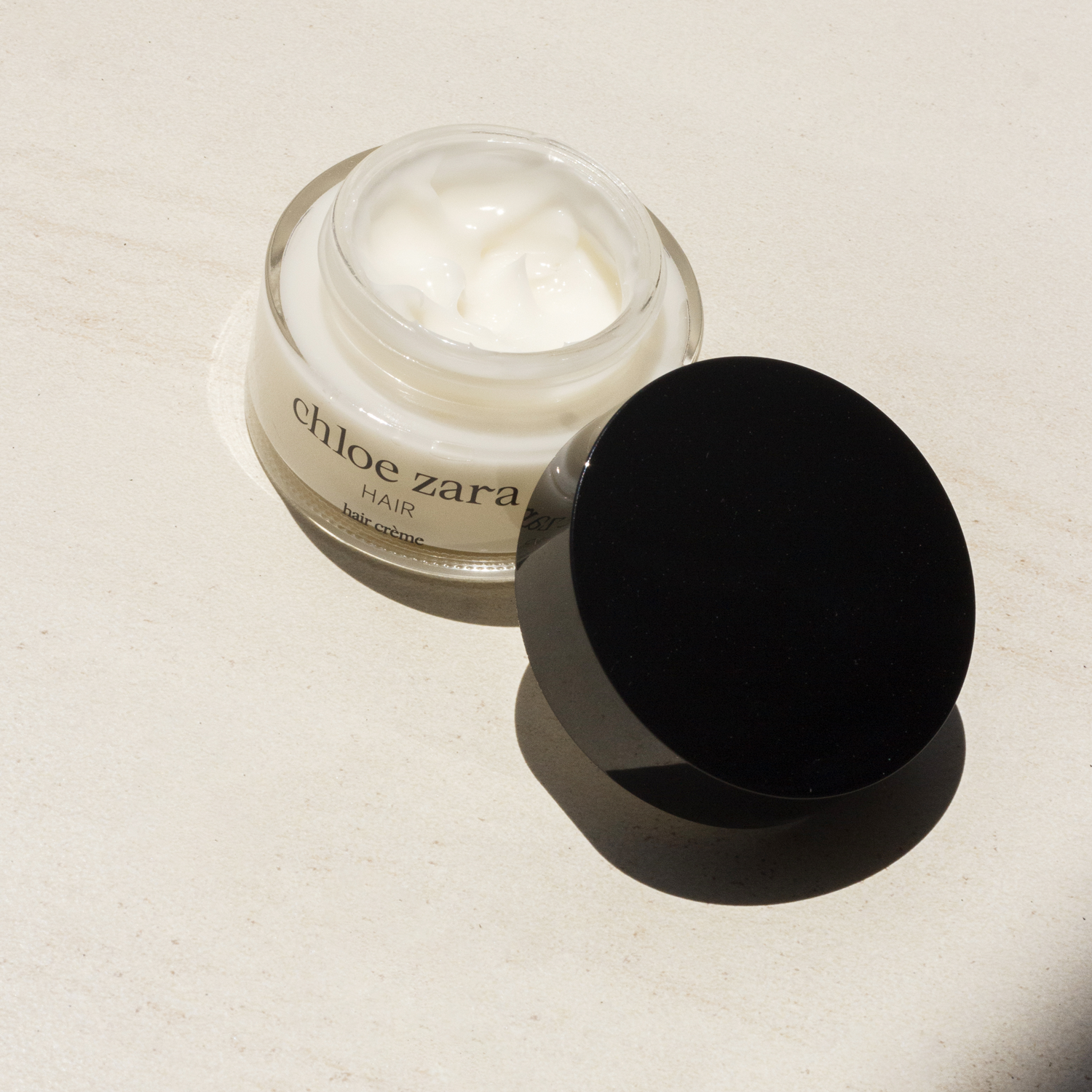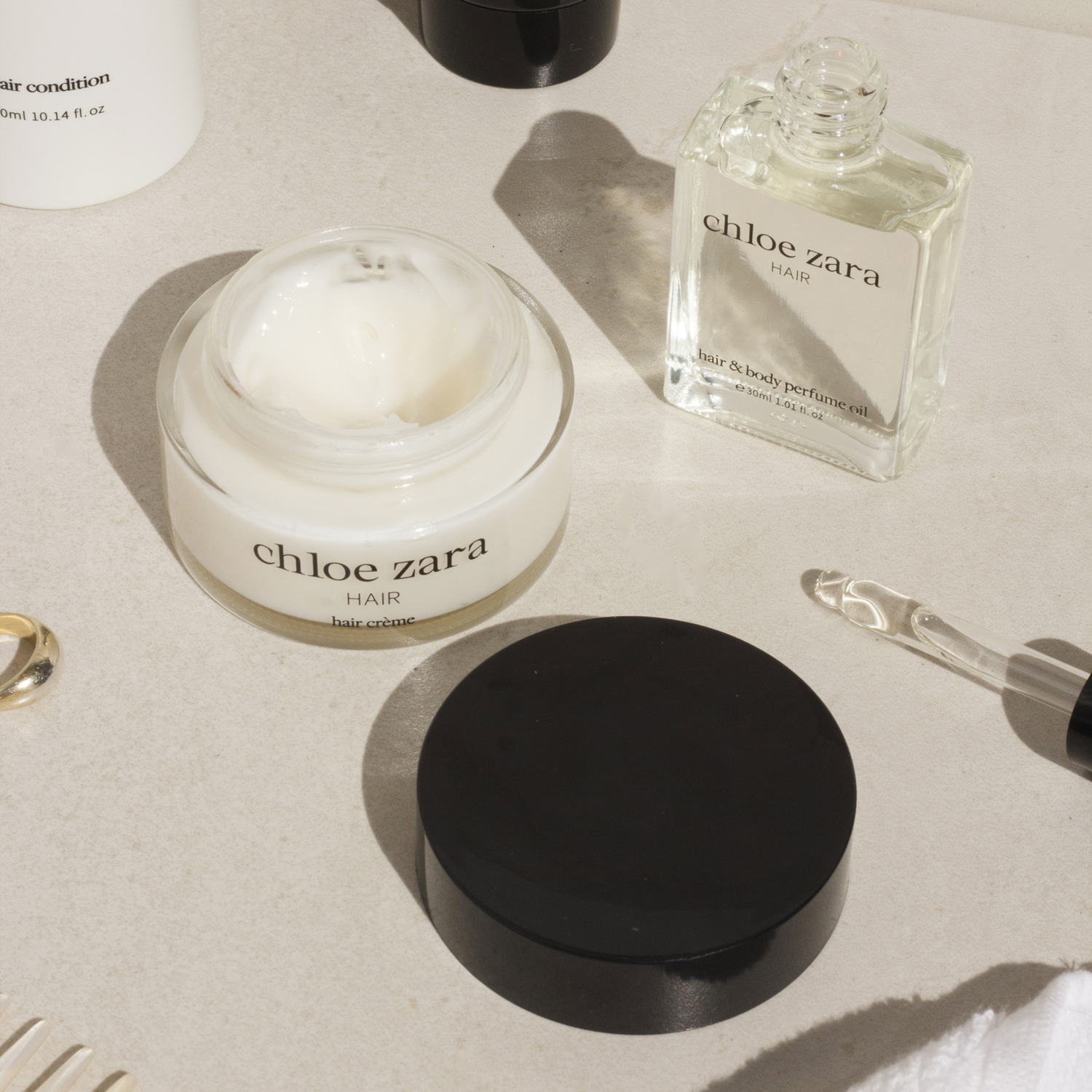 Chloe Zara Hair Crème
$52.00
Chloe Zara's Hair Crème is a lightweight pre-styling formula for all hair types that combines the best of nature's plant actives with modern haircare ingredients. It's designed to smooth and hydrate while adding softness and shine. 
The vitamin and antioxidant-rich formulation nourishes and protects hair from the use of heated styling tools and environmental damage, while strengthening and hydrating.
Hydrolyzed Soy Proteins strengthen and nourish, adding body and texture for hair that is manageable and healthy. With natural anti-aging ability, Passionflower has powerful regenerating properties that help to re-build and strengthen stressed and aging hair. Kakadu Plum is a potent antioxidant, helping with elemental protection and environmental damage. Hyaluronic Acid (well known in modern skincare) retains and seals moisture into the hair, providing high levels of hydration for damaged, thin and flat hair whilst reducing frizz.
Chloe Zara Hair Crème also has the most gorgeous all-natural fragrance - a beautiful blend of Green Persimmon, Fig and Jujube Fruit, created for the brand in Grasse, France.
How to Use
Place a small amount into your palm and apply even coverage to damp hair. Comb through before blowdrying or leave hair to air dry naturally. If you have thicker hair, combine a little of this creme with the Chloe Zara perfume oil which together will tame frizz and achieve a smooth finish. 
Key Ingredients
Cacay Seed Oil, Hyaluronic Acid, Hydrolyzed Soy Protein, Panthenol, Cannabis Sativa Seed Oil
50ml
Vegan friendly, cruelty-free and not tested on animals. Made without parabens, sulfates (SLS & SLES) and silicones.