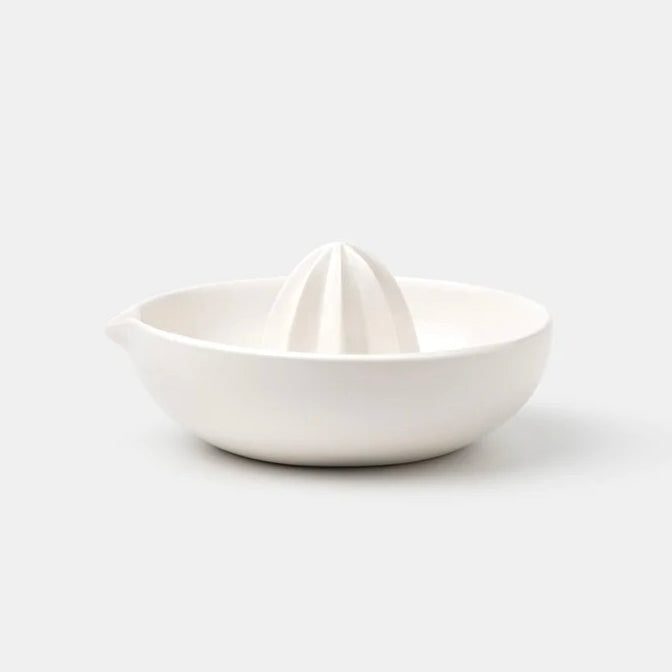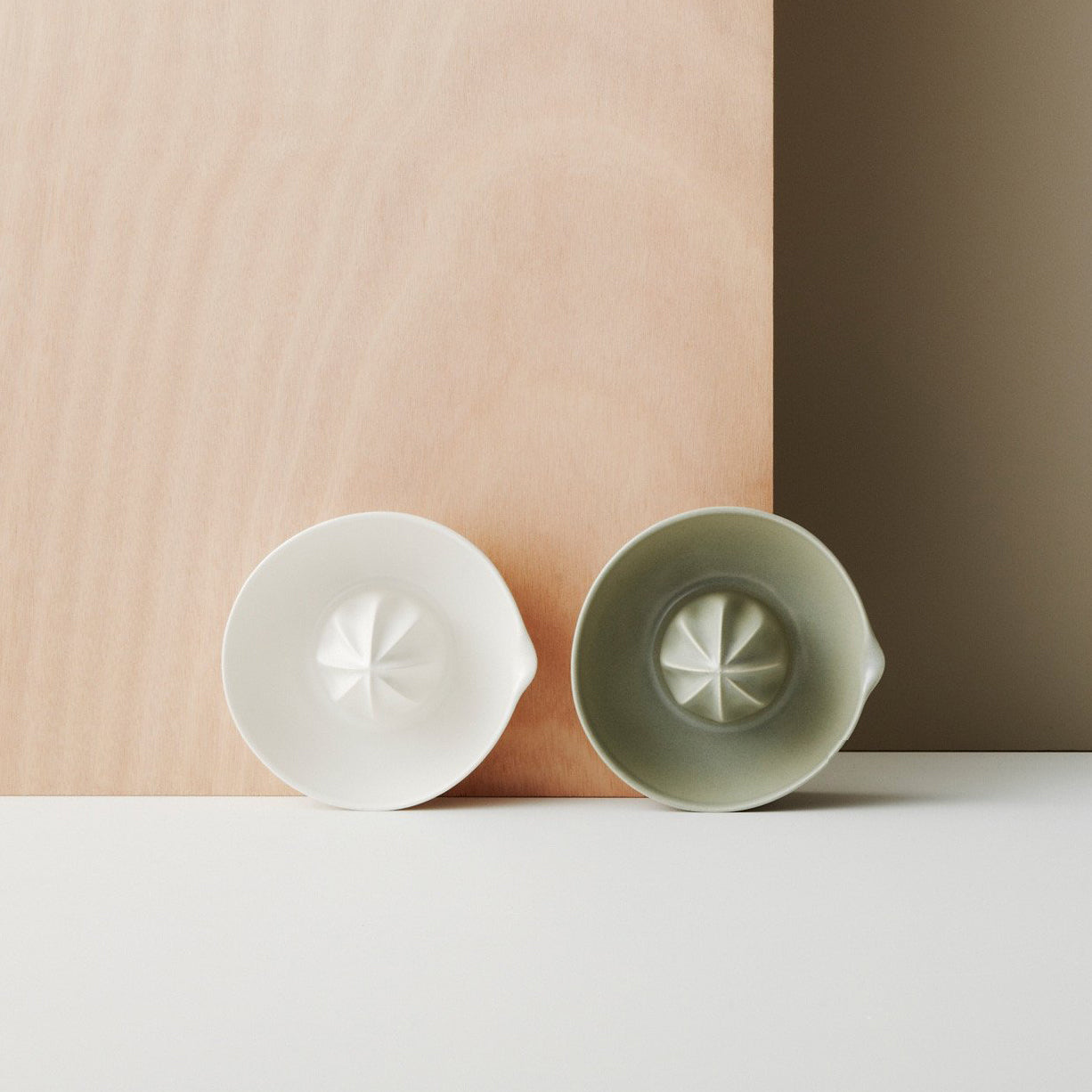 Ceramic Citrus Juicer - Satin White
$66.00
Simple, beautiful citrus juicer by New Zealand designer and ceramic artist Gidon Bing
Designed to fit snugly in the hand and to accommodate everything from limes to lemon to grapefruit. The sharp ridges, perfectly-designed spout and ergonomic, minimalist form make juicing a pleasure.
Size: 14.5cm diameter x approx 7cm tall 
Clean and contemporary Satin White Glaze finish
Designed and produced from his modest boatshed studio in Auckland, Gidon Bing Ceramics are sold and collected worldwide. You'll find Gidon Bing ceramics at selected stores in New York, LA, Tel Aviv, Amsterdam, Paris, Copenhagen and now here at Sunday.
Satin Glazes are microwave and dishwasher safe. Satin White Glaze has been specially formulated for scratch resistance and is strong enough for use in commercial kitchens.