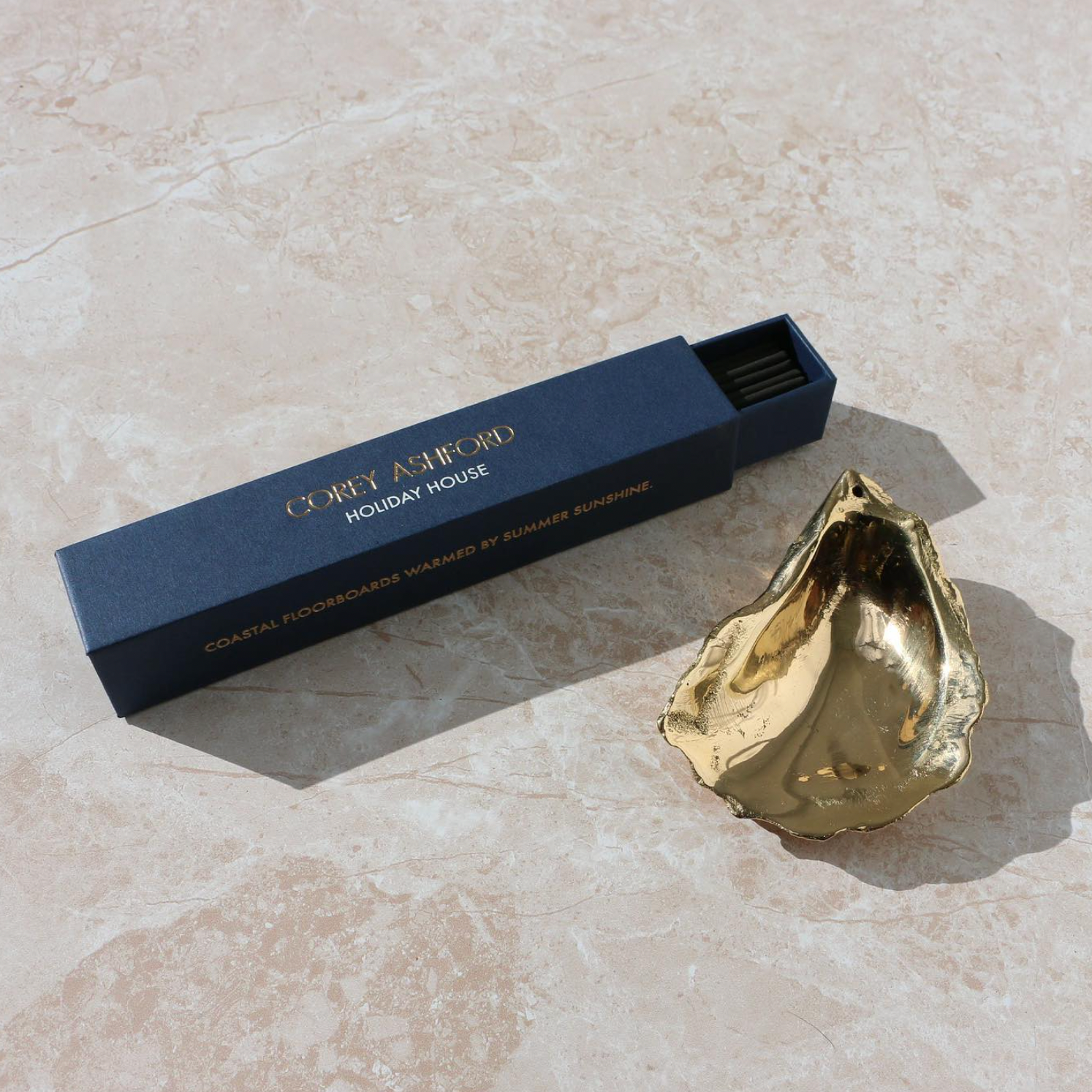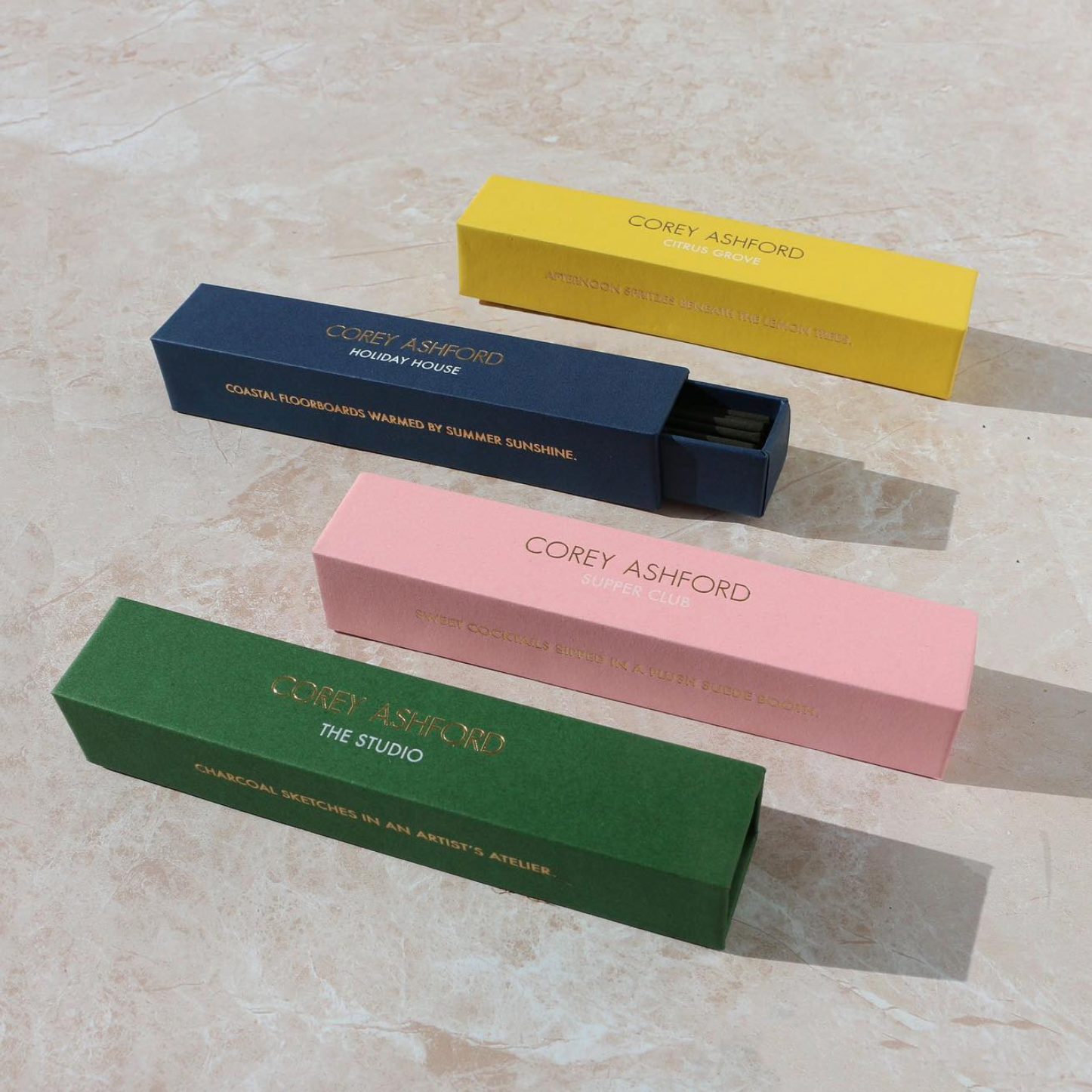 Corey Ashford Incense - Holiday House
$49.90 $35.00
Holiday House is a nostalgic nod to afternoons in the beach house, where weathered floorboards are warmed by summer sunlight and envelope with the scent of fragrant woods.
Olfactory profile: Sandalwood, Cedar and Pine
Box of approximately 50 incense sticks.
Each stick burns for approximately 25 minutes with limited smoke.

COREY ASHFORD incense has been developed in Japan by one of the world's oldest incense ateliers.
Each incense stick is handmade in Japan, using traditional ancestral techniques and the highest quality ingredients - a celebration of the ancient Japanese artform.