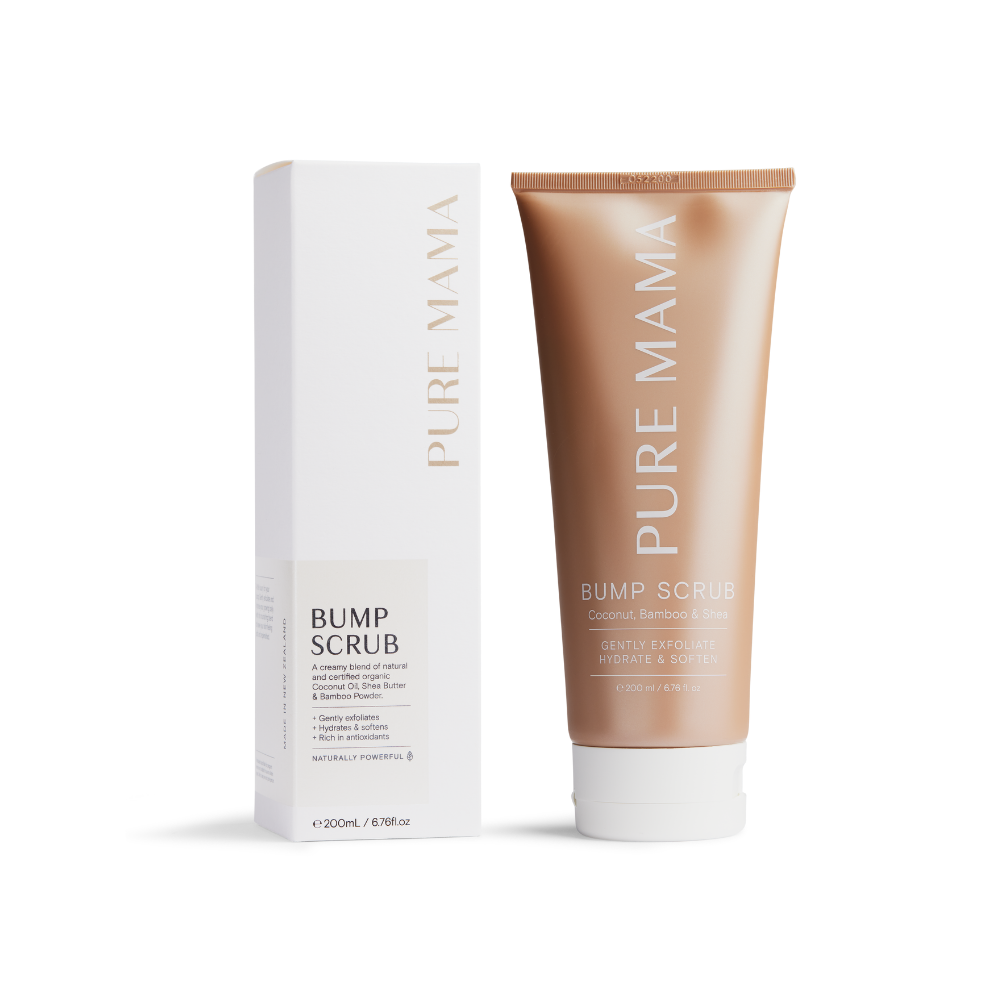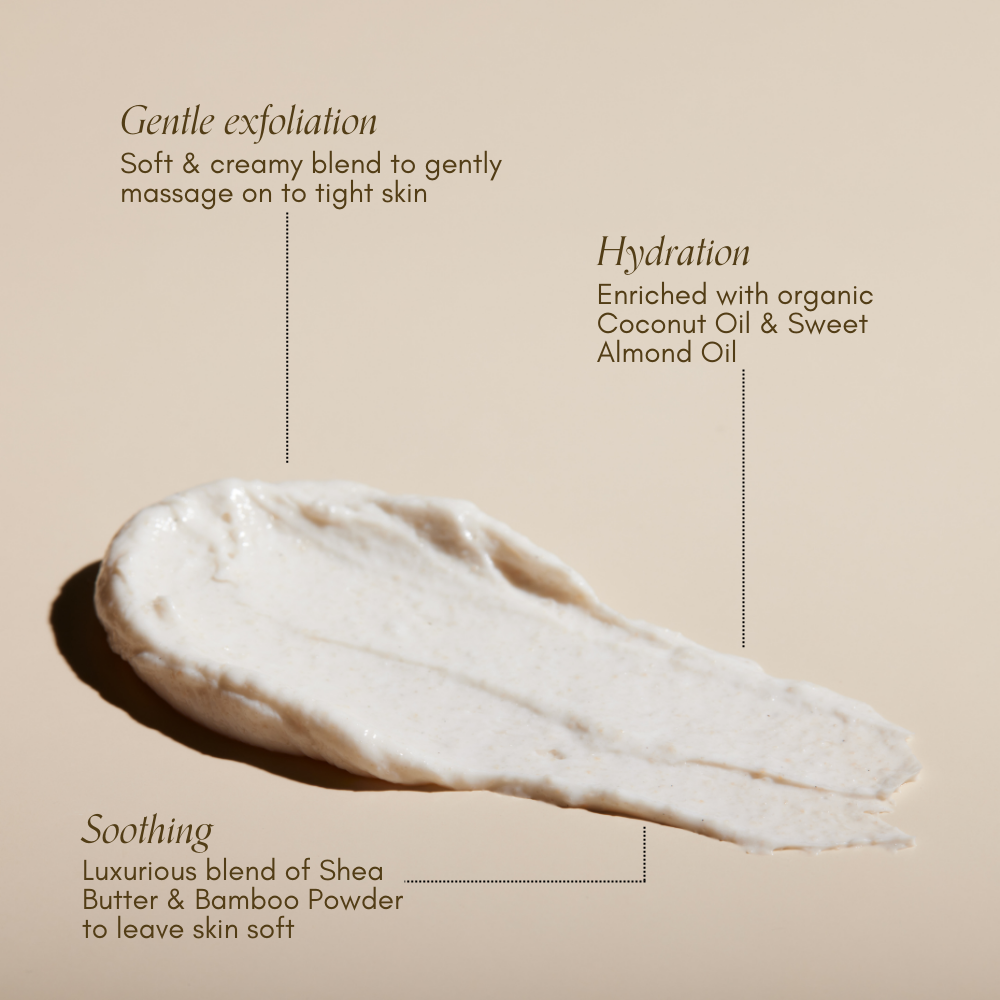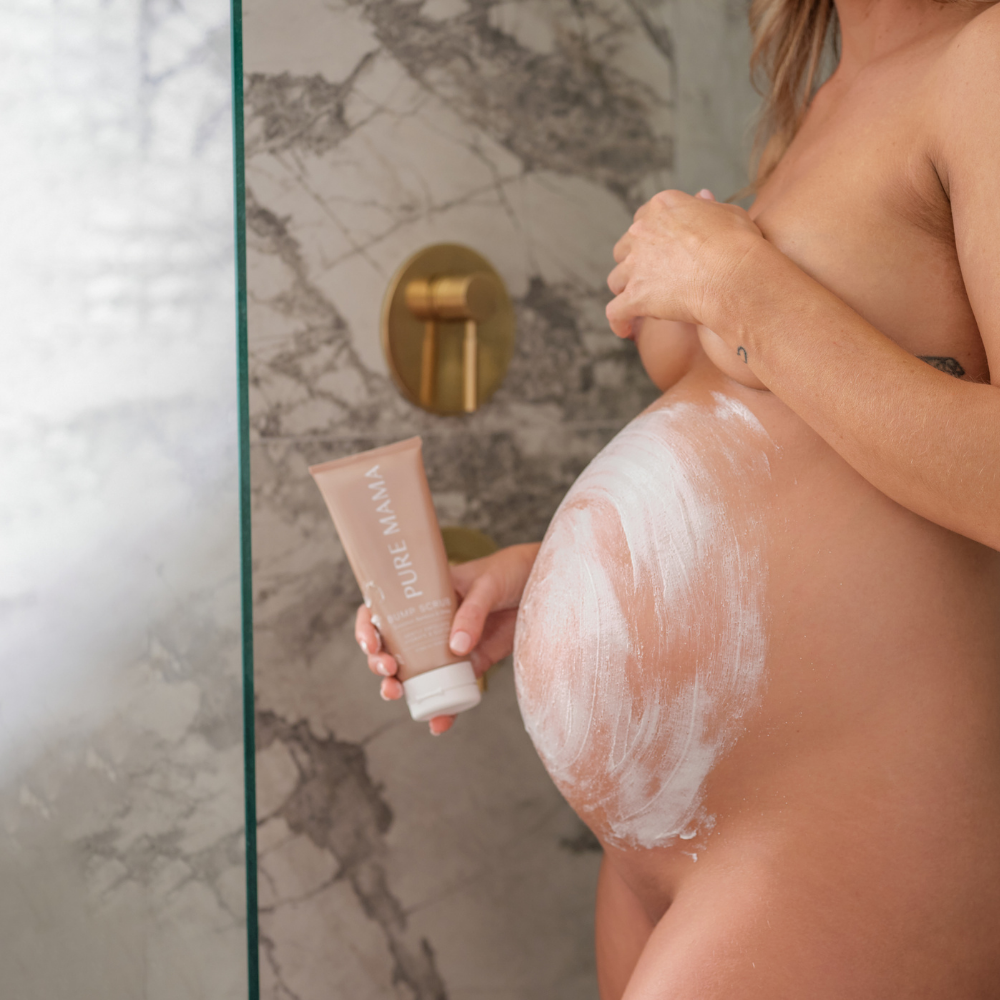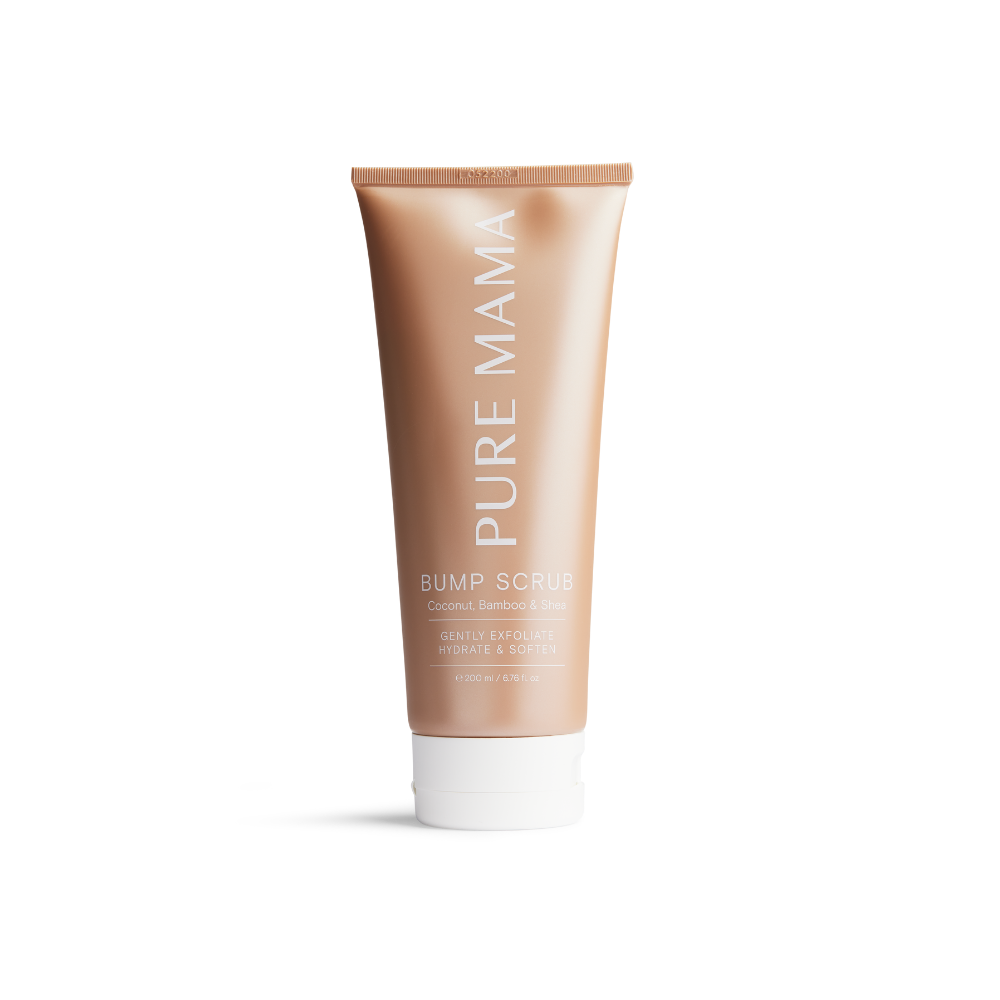 Pure Mama Bump Scrub
$49.00 $39.00
A creamy blend of all-natural and certified organic Coconut Oil, Bamboo Powder, Shea Butter and finely ground Pumice to gently exfoliate and deeply moisturise your growing belly. This gentle, nourishing blend will leave your skin feeling soft and replenished
Gently exfoliates
Hydrates and softens tight skin
Promotes skin cell regeneration
Helps reduce the appearance of stretch marks
Rich in antioxidants
Gentle and non-allergenic
Formulated specifically for pregnant women - safe to use pre and post-partum.
Suitable for use on all skin types. 
Smells good enough to eat - Pure Mama call it 'a coconut and caramel daydream'.
Please note all fragrances used are low allergen and 100% safe for use during pregnancy.
-
Pure Mama harnesses the power of nature to bring expectant and new Mamas deep nourishment for their skin. Pure Mama's plant-based formulations are high quality bespoke blends that use only the finest ingredients, and have been developed by experts to support the body's natural growth throughout pregnancy.
Pure Mama Founder (and mama of one) Lara Christie, says: "When I fell pregnant I was really surprised by the lack of pregnancy-specific body products available, especially as our skin changes so much during this time and needs extra support. My intention when creating a skincare range has and always will be to help Mamas through their pregnancy journey and into motherhood with trusted, safe and gentle products."