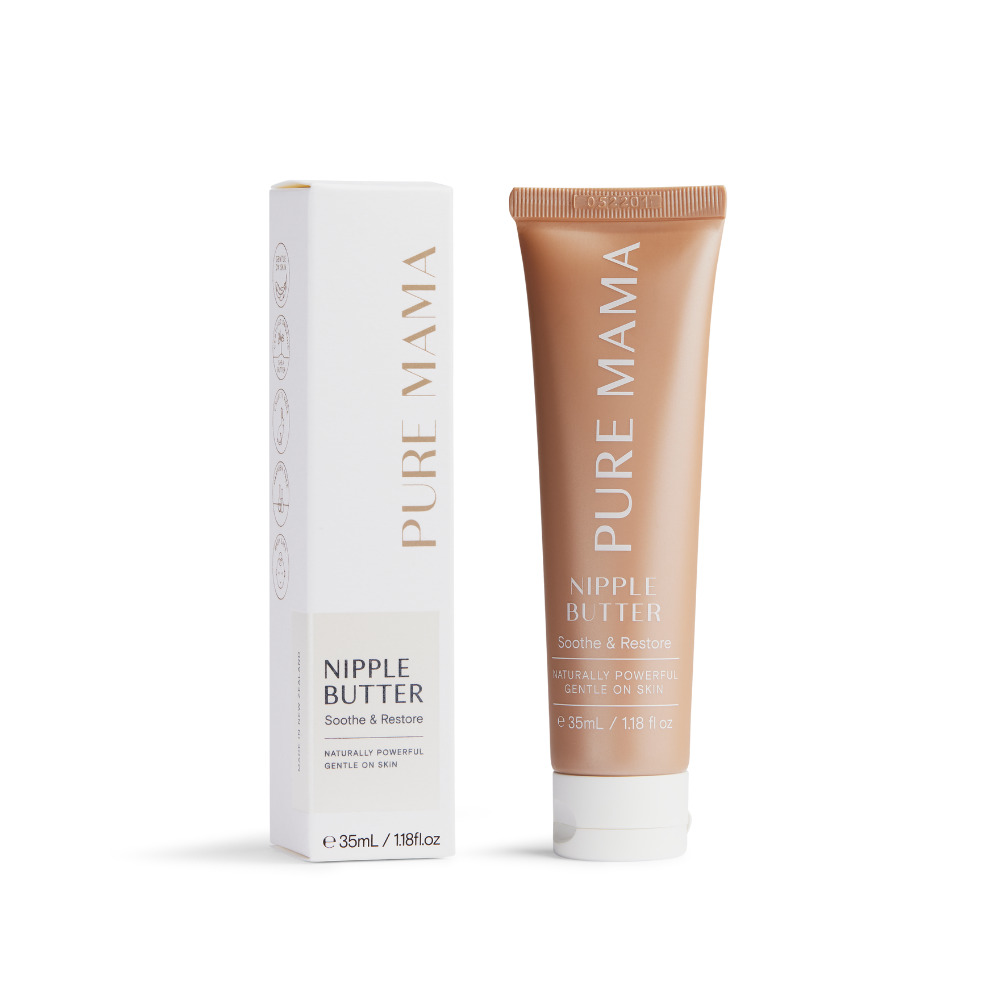 Pure Mama Nipple Butter
$44.00 $35.00
This product is currently out of stock, sorry. If you'd like to know when/if we're getting more, just email us (we reply very quickly!) - shop@sundayhomestore.co.nz
A 100% natural and organic buttery balm to soothe and repair dry, cracked and sore nipples for breastfeeding mamas.
Made with the highest ingredients including Organic Shea Butter, Kawakawa and Calendula Flower, this Lanolin-free nipple butter will help soothe and restore dry, cracked, and sore nipples for breastfeeding mamas. A birthing bag essential!
Midwife and Lactation Consultant recommended - by Libby Cain
No need to wash off before feeding - this product is safe for baby.
Instantly soothes nipples
Repairs cracked raw skin
Deeply nourishes and aides in the healing process
No need to wash off before feeding - this product is safe for baby
Fragrance-free and gentle on skin
100% Natural
Formulated specifically for breastfeeding woman and suitable for use on all skin types.
Patch test first. If any reaction occurs, discontinue use immediately.
Not breasfeeding anymore? This formulation is actually beautiful as an everyday lip balm too!
-
Pure Mama harnesses the power of nature to bring expectant and new Mamas deep nourishment for their skin. Pure Mama's plant-based formulations are high quality bespoke blends that use only the finest ingredients, and have been developed by experts to support the body's natural growth throughout pregnancy.
Pure Mama Founder (and mama of one) Lara Christie, says: "When I fell pregnant I was really surprised by the lack of pregnancy-specific body products available, especially as our skin changes so much during this time and needs extra support. My intention when creating a skincare range has and always will be to help Mamas through their pregnancy journey and into motherhood with trusted, safe and gentle products."