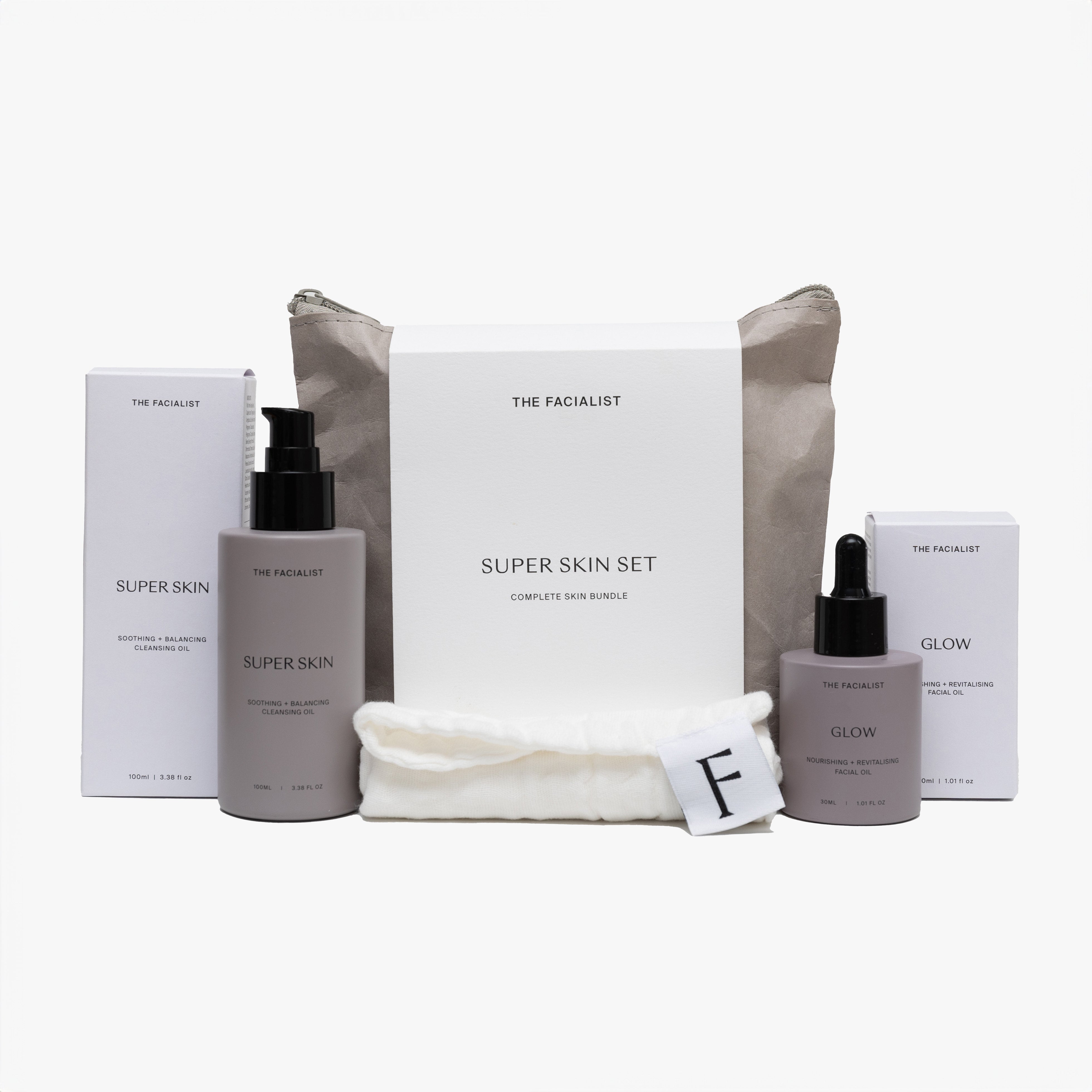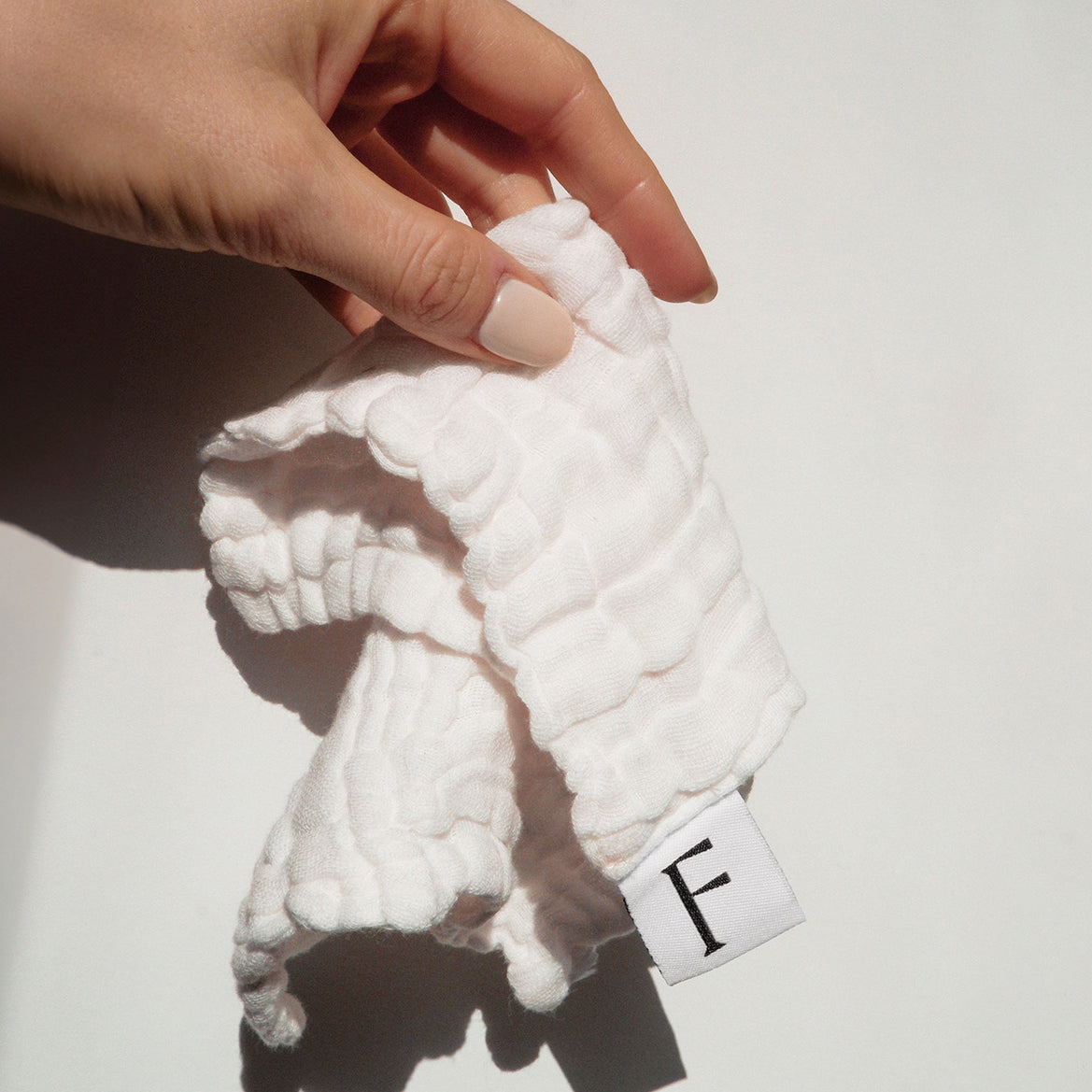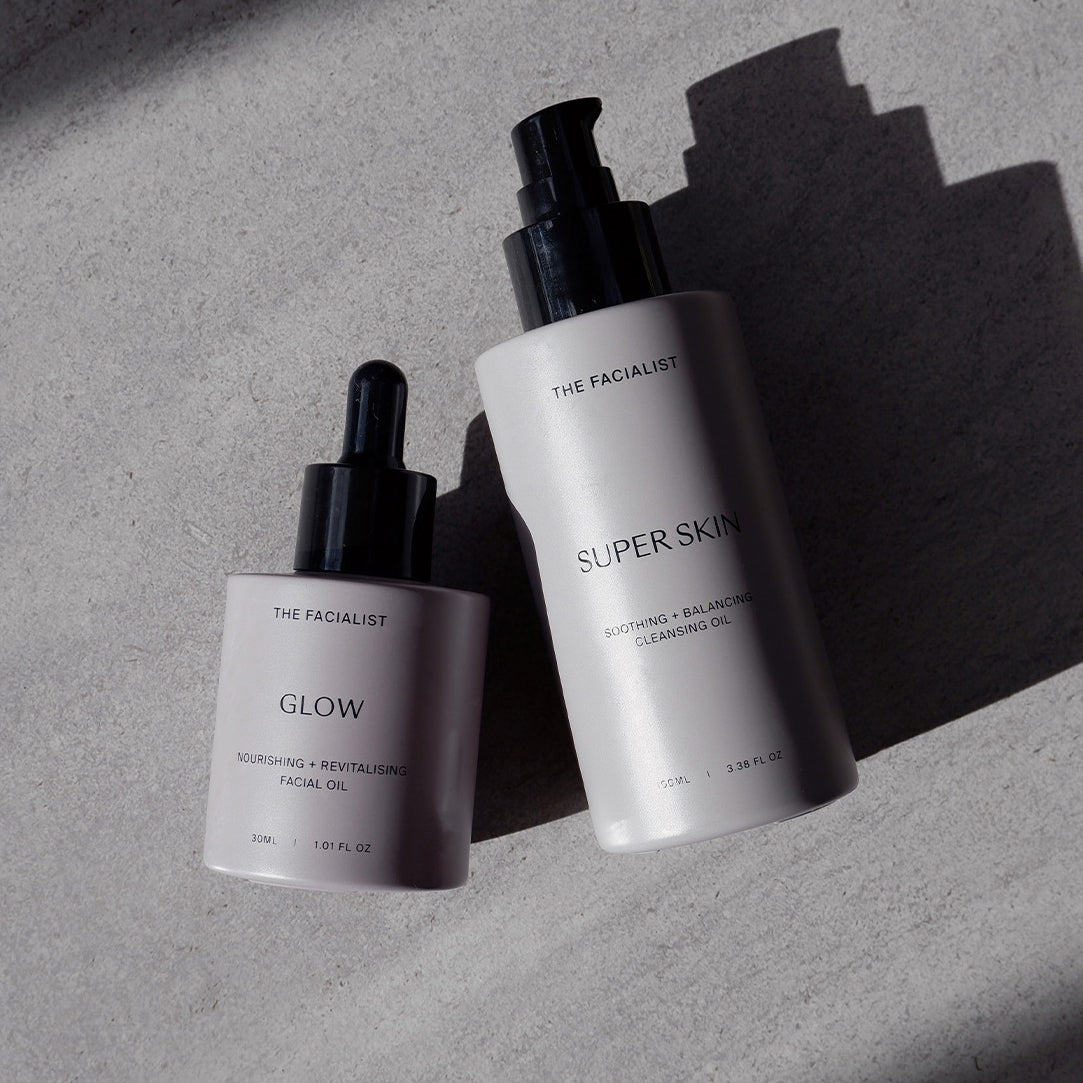 The Facialist - Super Skin Set
$129.00
Free Shipping
Get The Facialist's two best-selling skincare heroines (in full size) - bundled together with a muslin cleansing cloth, and in a limited edition cosmetic pouch. 
Total value of $165 for just $129 - and with free shipping!
GLOW Oil - 30ml
Enjoy a more radiant complexion with this potent (yet lightweight) formula that leaves skin visibly hydrated, nourished and glowing.
The Facialist's Glow Oil formula is rich in essential fatty acids to support the skins natural healing process and high in natural vitamins A, C and E and omegas to plump and brighten the skin, assisting cell renewal and helping to repair and revitalise the skin. She's a multi-tasking powerhouse - with the ingredients all chosen not only for their excellent moisturising and nourishing properties, but also for their protective (antioxidant) benefits. 
A powerful addition to your skincare wardrobe (add on top of your favourite moisturiser to boost and seal in hydration), or a dynamic hero product suitable to use on its own - massage into skin as your new favourite daily moisturiser, morning or night.
Ideal for dry, dull, normal and sensitive skin types. All natural ingredients.
Full size 30ml
Super Skin Cleanser
The Facialist's Super Skin is a transformative cleansing oil that also balances and soothes your skin. 
Formulated with a blend of Grape Seed Oil, Sweet Almond Oil, Evening Primrose Oil and other natural ingredients, Super Skin deeply cleanses without stripping your skin of its natural oils and moisture.
It beautifully removes makeup, sunscreen, and the daily build-up of impurities for a refreshed, radiant complexion.
Plus - enriched with antioxidants and anti-inflammatory properties, Super Skin goes beyond traditional cleansers to also moisturise, soothe and protect, for healthier skin.
Suitable for all skin types including sensitive skin.
Super Skin will be an everyday staple in your skincare routine that leaves your skin not just feeling clean, but also nourished, balanced, and calm. With regular use, you can expect to see a reduction in skin irritation and redness, improved skin hydration, and a more radiant and youthful complexion.
Full size 100ml
Muslin Cleansing Cloth 
For a deeper, more thorough cleanse and an elevated ritual.