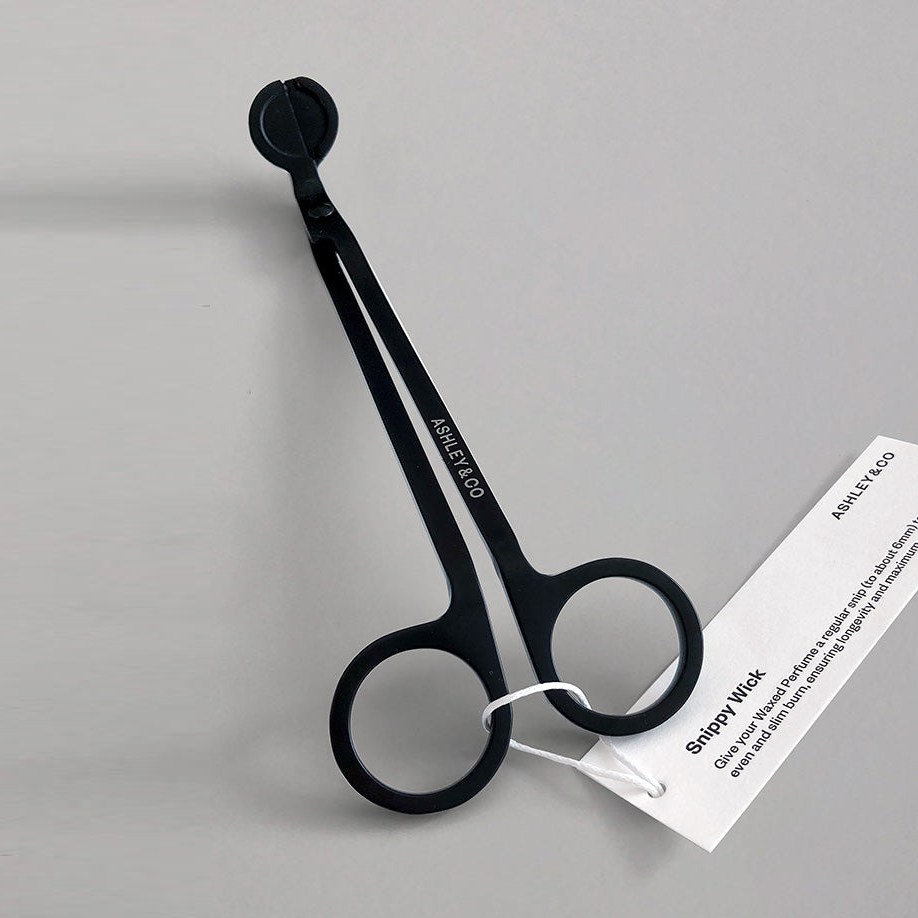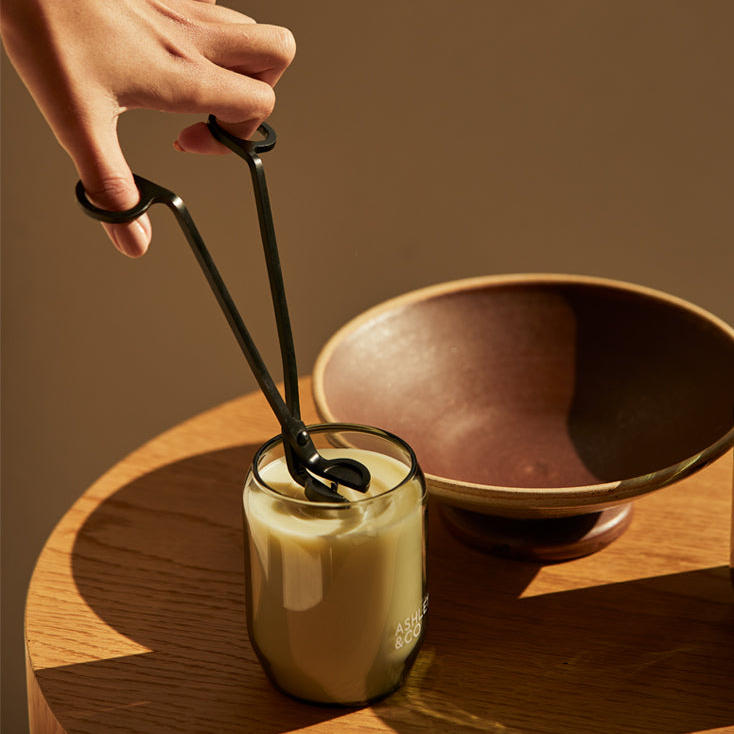 Ashley + Co Snippy Wick
$20.00
Trimming a candle wick will significantly prolong the life of your candle.
We recommend trimming to about 6mm - keeping a candle wick shorter creates a smaller flame for an even and slim burn, ensuring better longevity of your candle plus maximum scent throw, as well as keeping the surrounding wax clean and free from soot and debris.
A longer wick means a larger flame, a faster burn, greater chance of tunneling, less scent throw, and more soot (in the air, in the wax, and blackening the candle vessel).
These Ashley & Co Snippy Wick trimmers are good-looking enough to keep ourt on display, and the perfect design for mess-free wick trimming.
Matte black metal
Length: 17.5cm