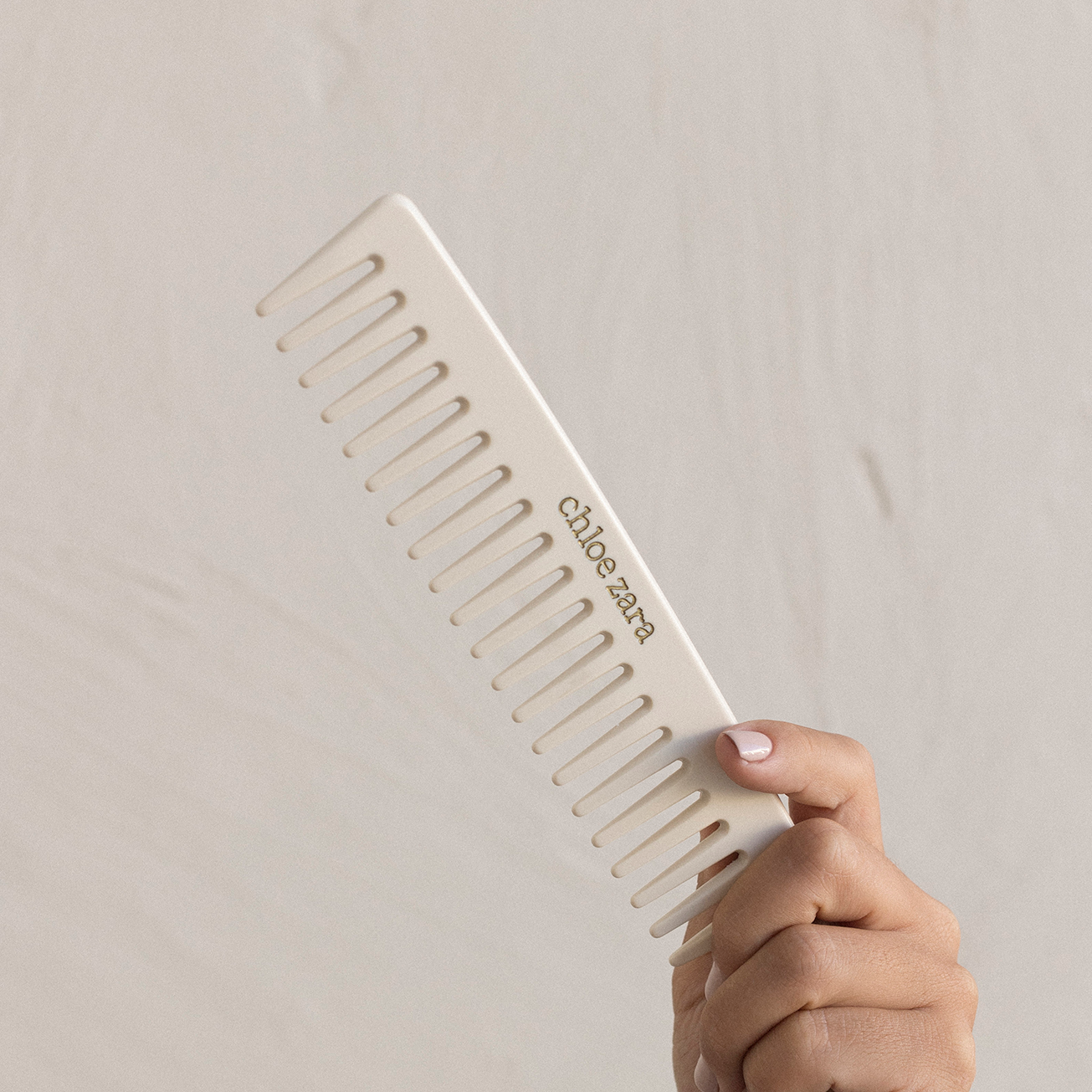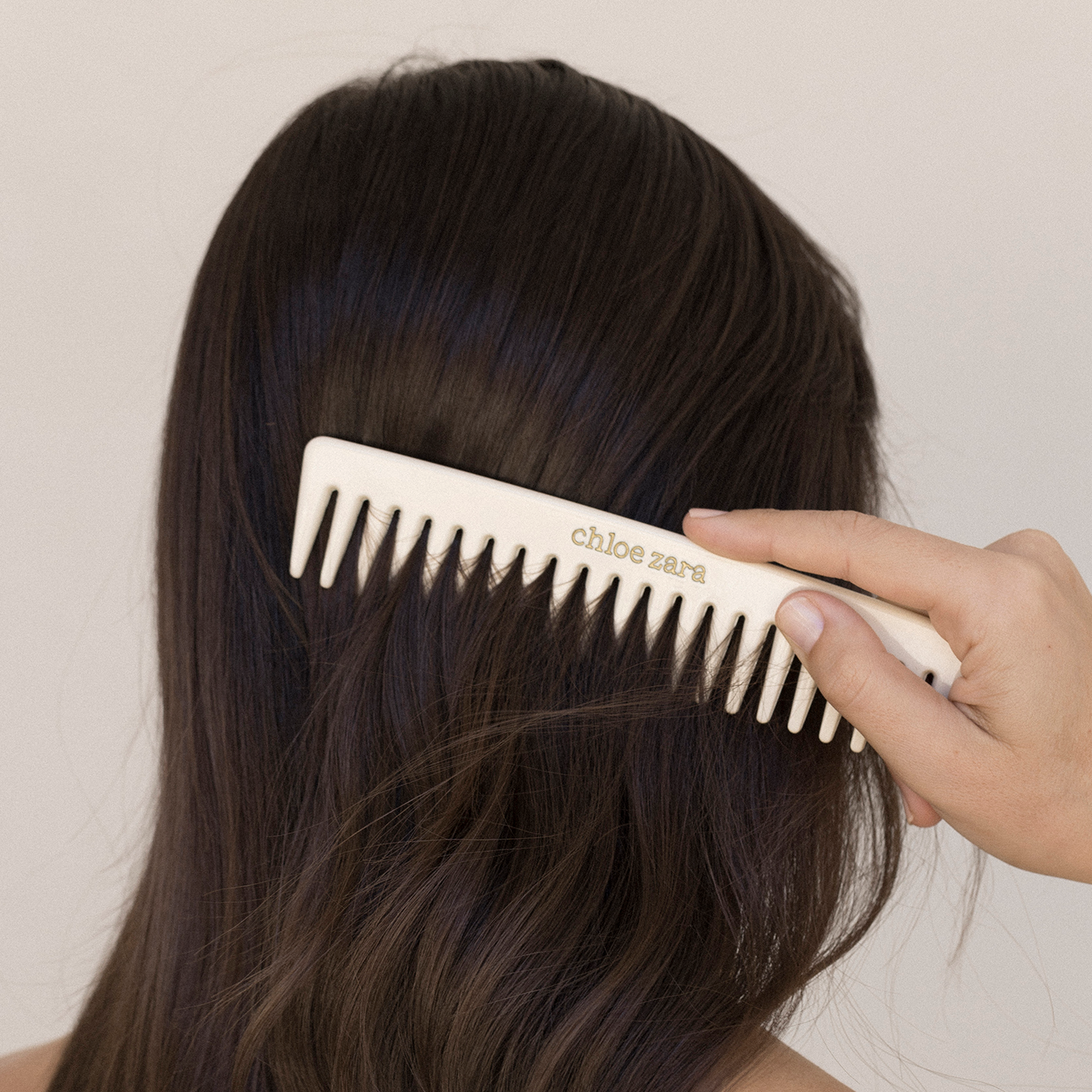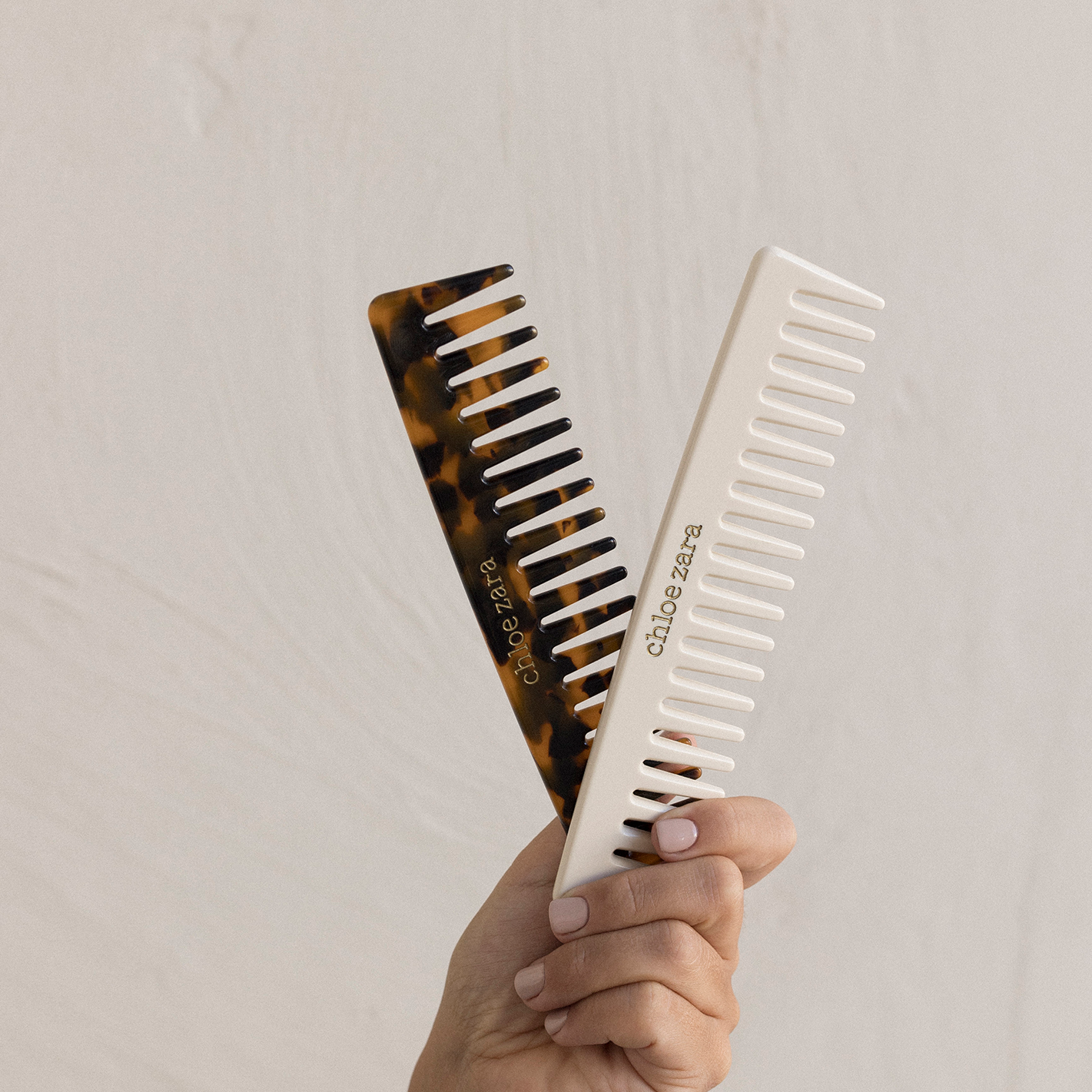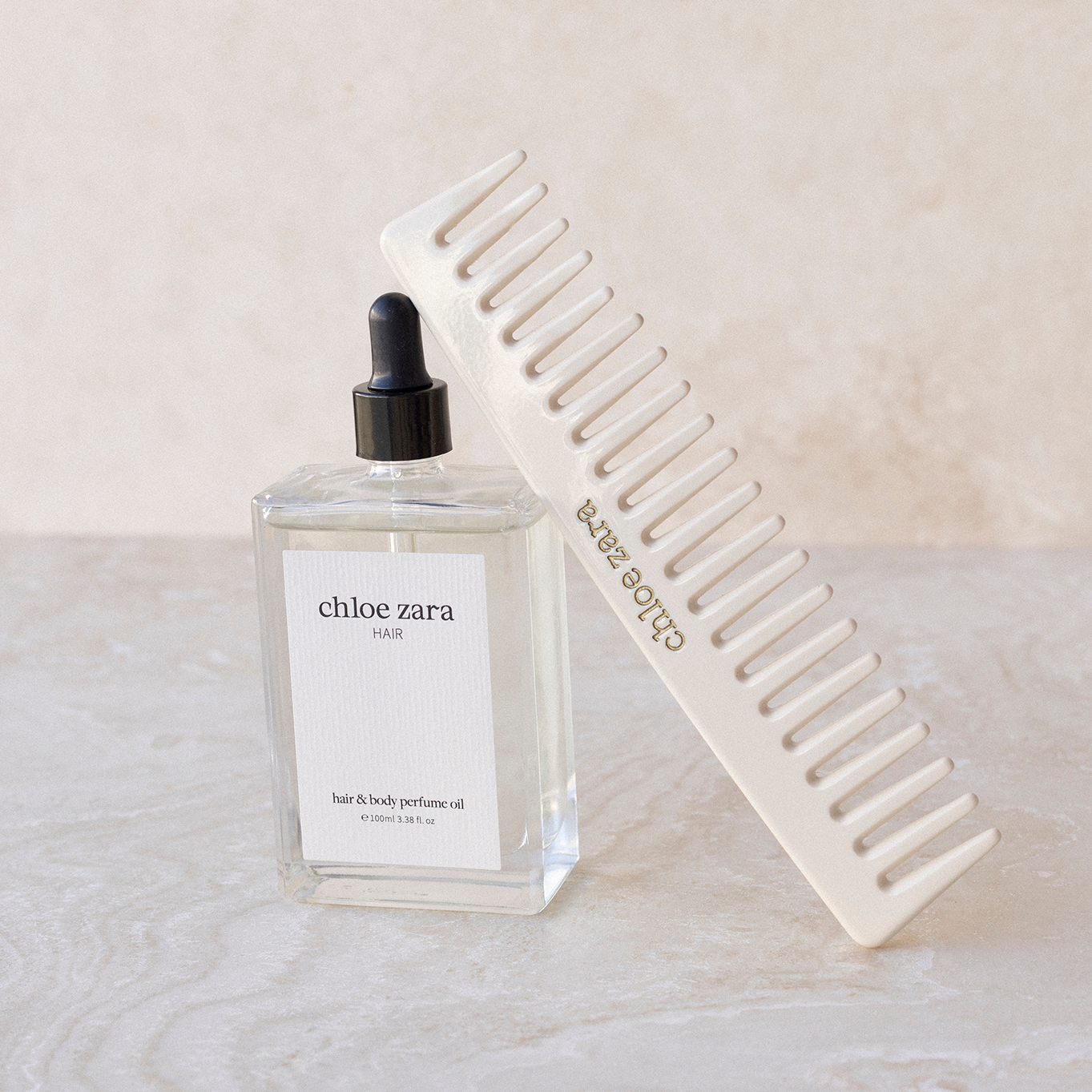 Chloe Zara Everyday Comb - Bone
$42.00
The Chloe Zara Everyday Comb is the perfect addition to any hair care routine.
The wide tooth design is crafted from sustainable plant-based cellulose - we like that.
Use on wet hair to detangle or to distribute product evenly through hair, or use on dry hair to enhance any dry style to smooth hair for a perfect finish. 
Wide tooth design glides smoothly through your hair, without pulling or tugging 
Gently detangles stubborn knots
Suitable for all hair types, lengths and styles
Lightweight and portable design that you can take with you anywhere 
Made from plant-based cellulose acetate
Comes boxed, making a lovely gift 
Colour/style: Bone - also comes in Tortoise