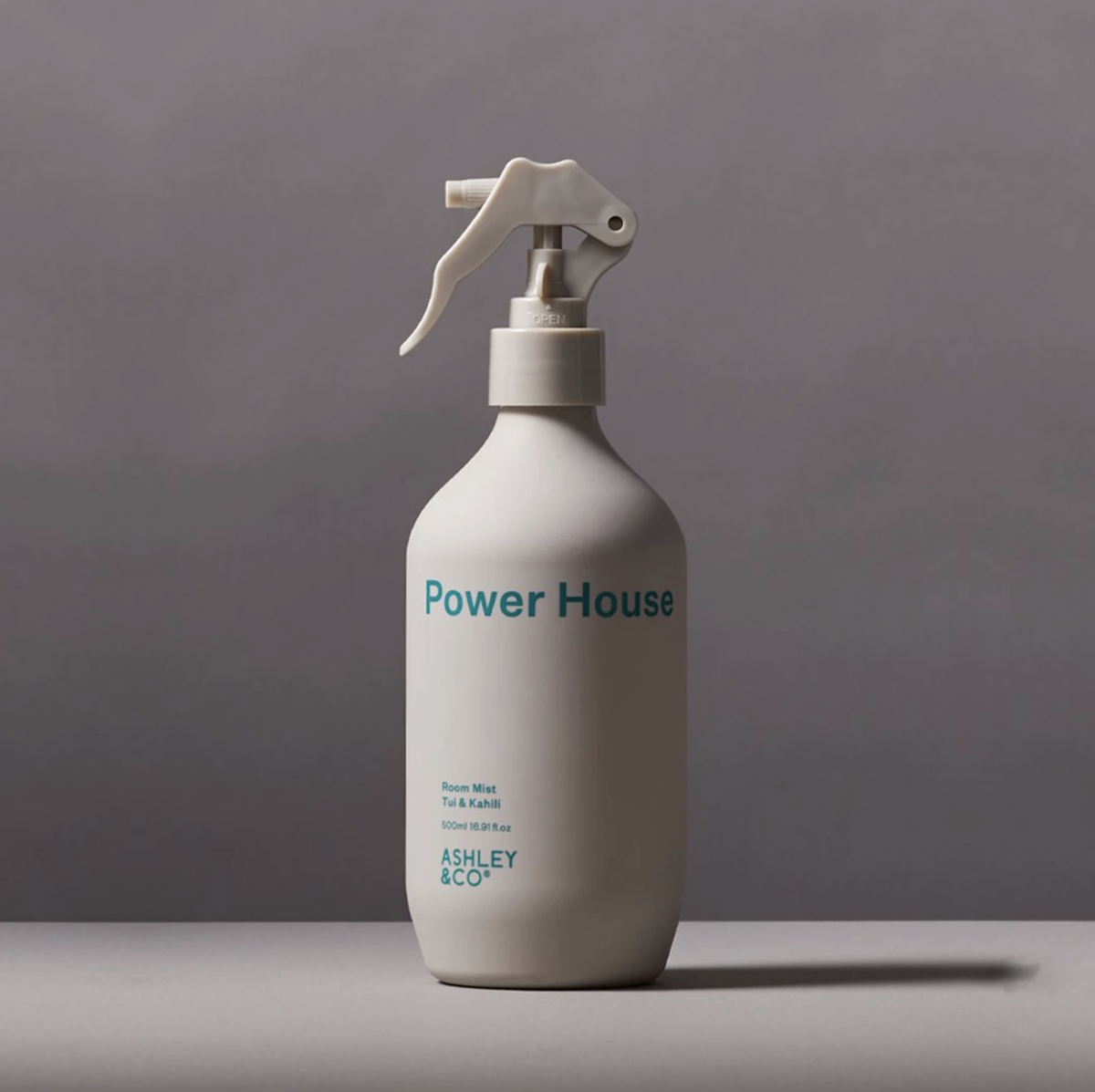 Ashley + Co Power House Room Mist - Tui + Kahili
$49.95
Power House Room Mist now comes in everyone's favourite Ashley & Co fragrance - Tui + Kahili.
Power House is a water-based formulation, making it safe to use on fabrics, soft furnishings and even leather.
A room spray for all occasions - use as a bathroom deodoriser, freshen your laundry, ventilate dog beds, and revive small spaces.
Sprays a nice fine mist and contains a generous 1000 pumps in one bottle. So don't be shy - use daily, use liberally. In an average-size room, scent lingers after spraying for up to 30 minutes.
Generous 500ml bottle size
Fragrance: Tui & Kahili
Delicate Lily, Wild Ginger, Mimosa, Sandalwood, Ylang Ylang
The original and now-iconic Ashley + Co scent. Fresh, bold, uplifting and addictive.
~
Fully recyclable 500mls rPET bottle (made from recycled plastic)
Ashley + Co products are proudly made and packaged in New Zealand