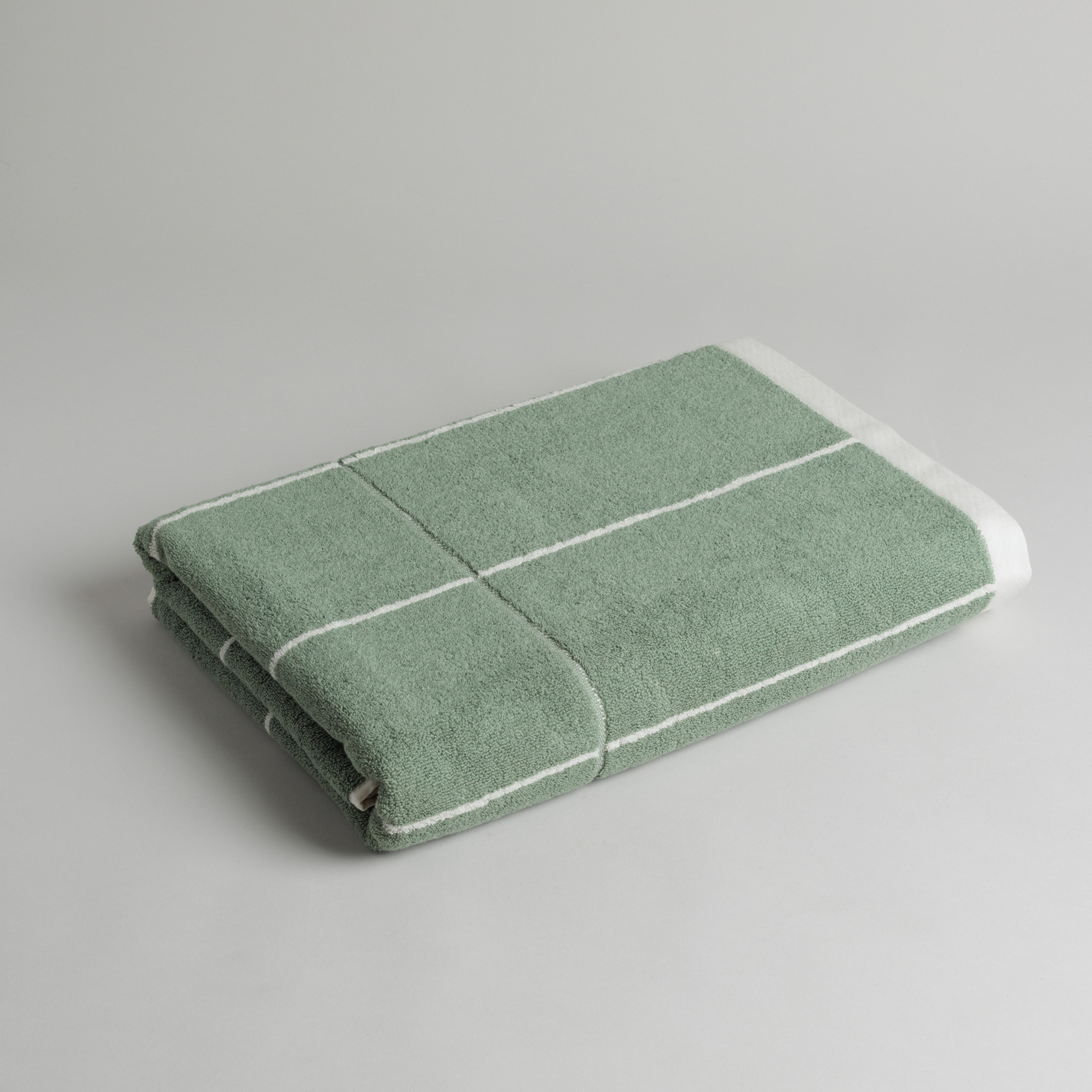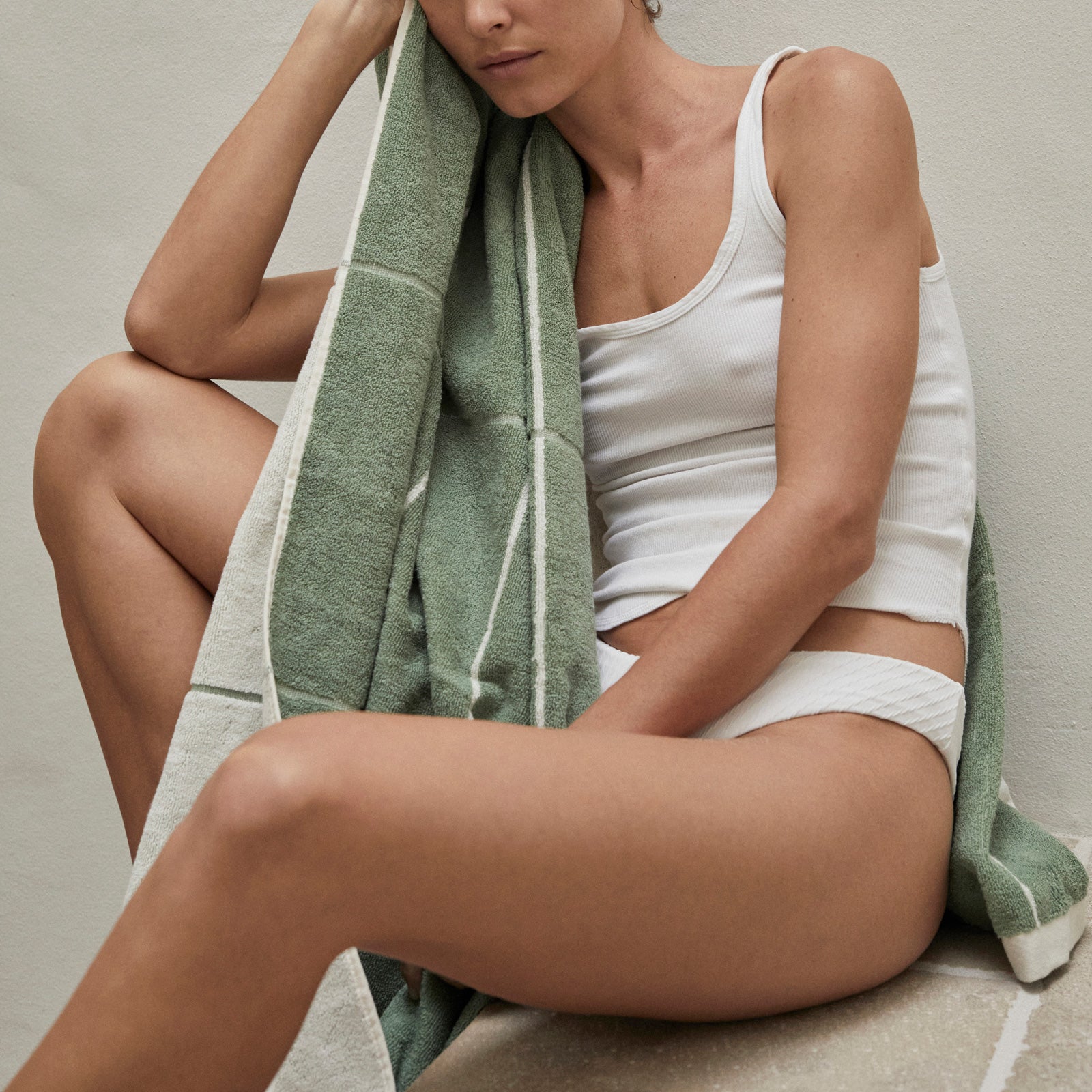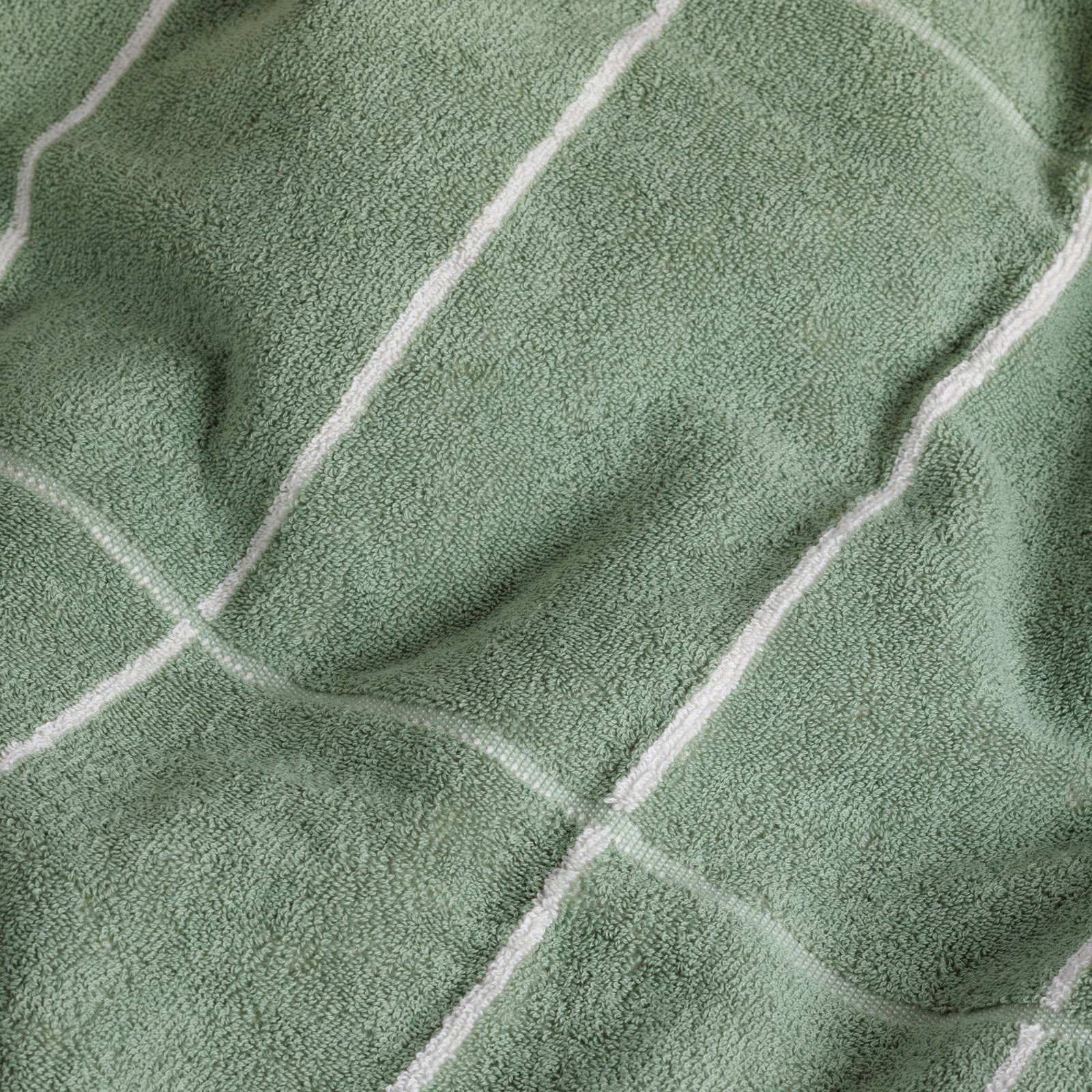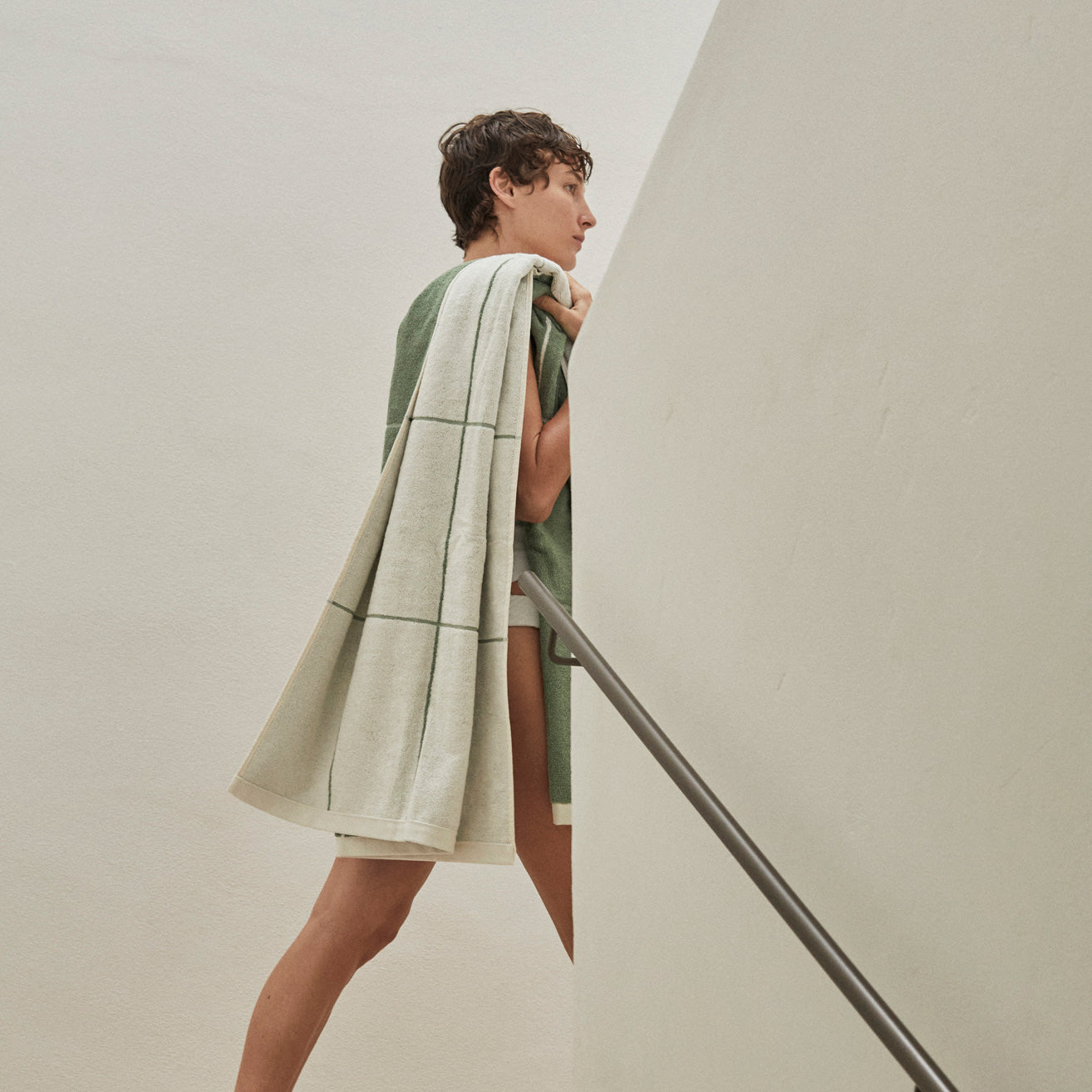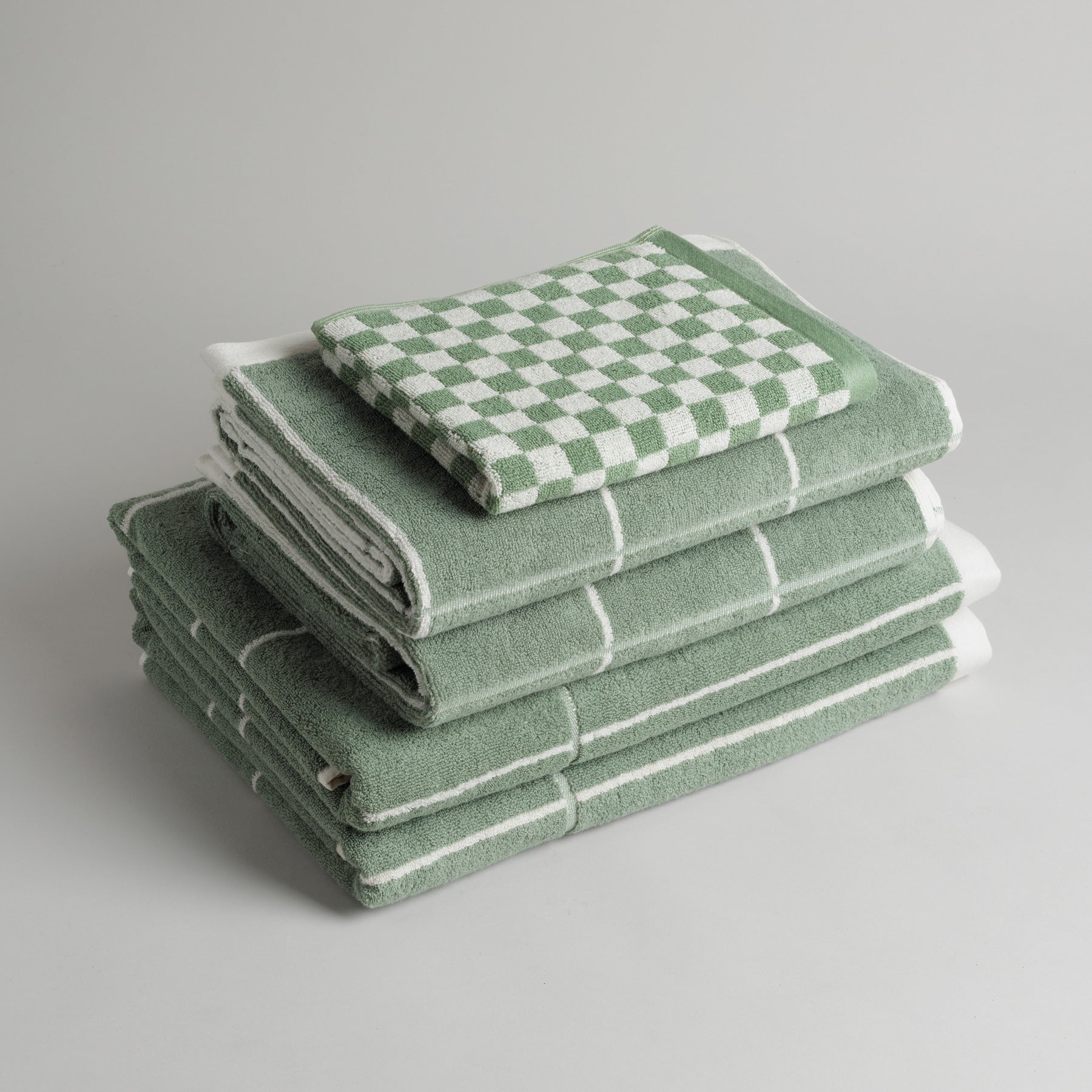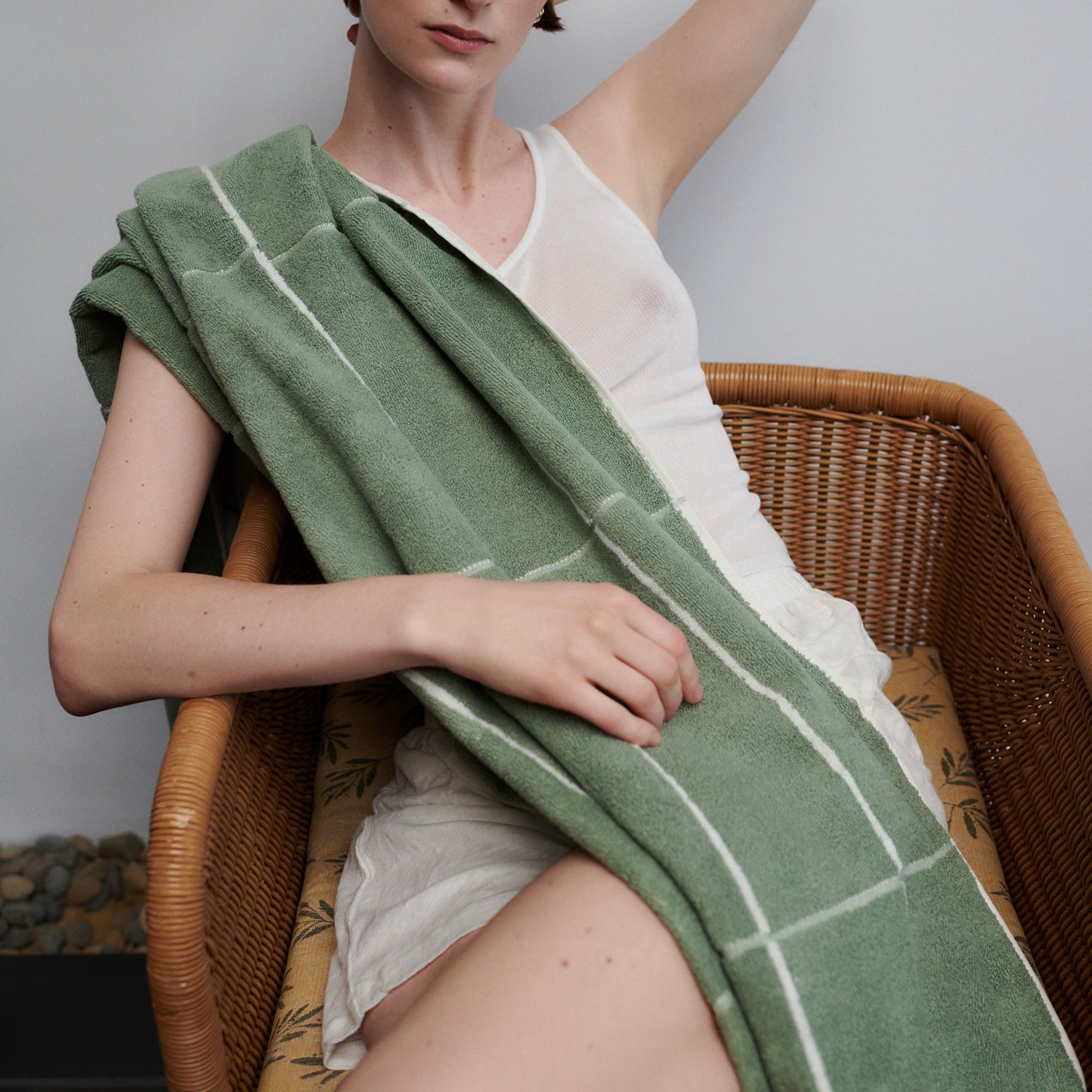 BAINA - Miles Bath Sheet - Sage Grid
$130.00
The Miles Bath Sheet from BAINA features a sage green and chalk grid pattern, in a reversible style. 

Generous weight - 600gsm
100% Organic Cotton
Large Bath Sheet Size: 170cm x 90cm

The BAINA Miles Bath Sheet pairs beautifully with the BAINA Bethell Bath Towel, Josephine Hand Towel, Beppu Bath Mat and Agnes Face Cloth in Sage, or team with other BAINA towels - the styles are designed to work together in a modern bathroom.
About BAINA
BAINA is designed right here in New Zealand, and made from 100% organic cotton in Portugal (a country renowned for its high-quality textiles), by one of Europe's most established mills, a Global Organic Textile Standard (GOTS) certified manufacturer. 

BAINA contemporary, organic cotton towels are designed to elevate your daily self-care routines. 
Ever-inspired by designed, BAINA is also intended to be an extension of one's personal aesthetic.
BAINA towels are all made from (GOTS-Certified) 100% organic cotton. Organic cotton is soft, durable, natural and biodegradable. It is a fibre that becomes stronger when wet, which makes it ideal for towelling. Compared to other common towelling fibres, cotton is preferred for its superior absorbency, hand-feel and environmental impact.