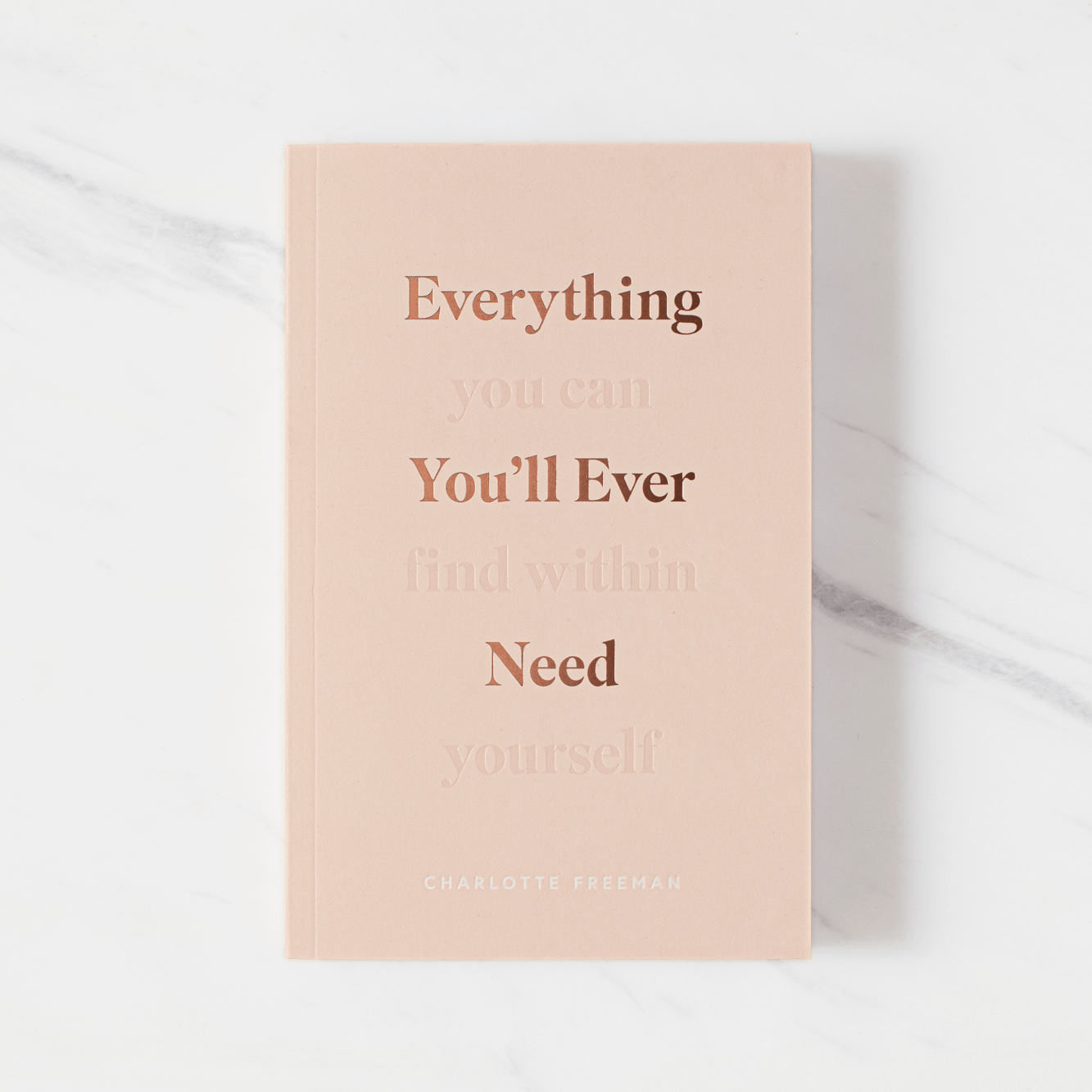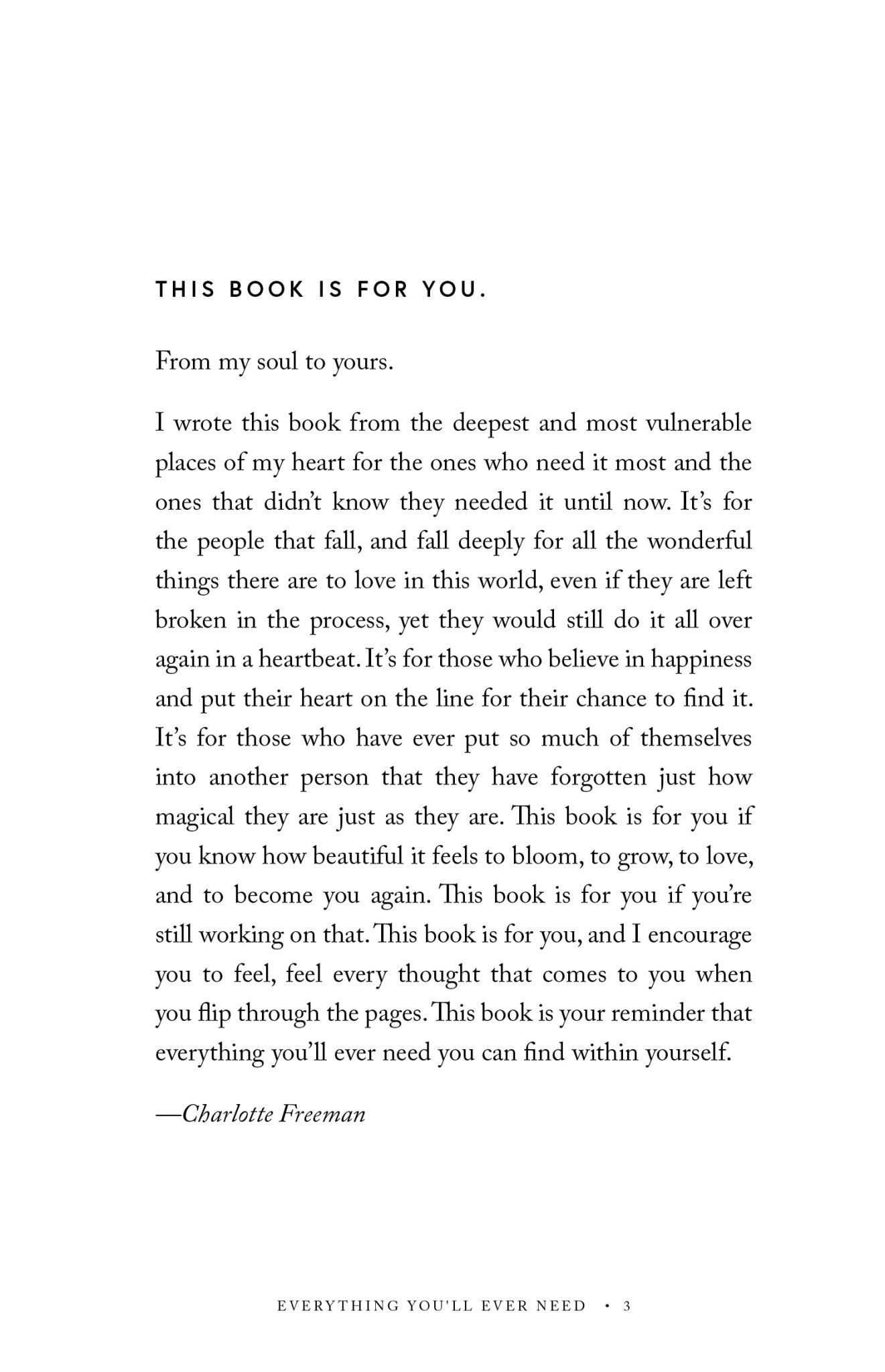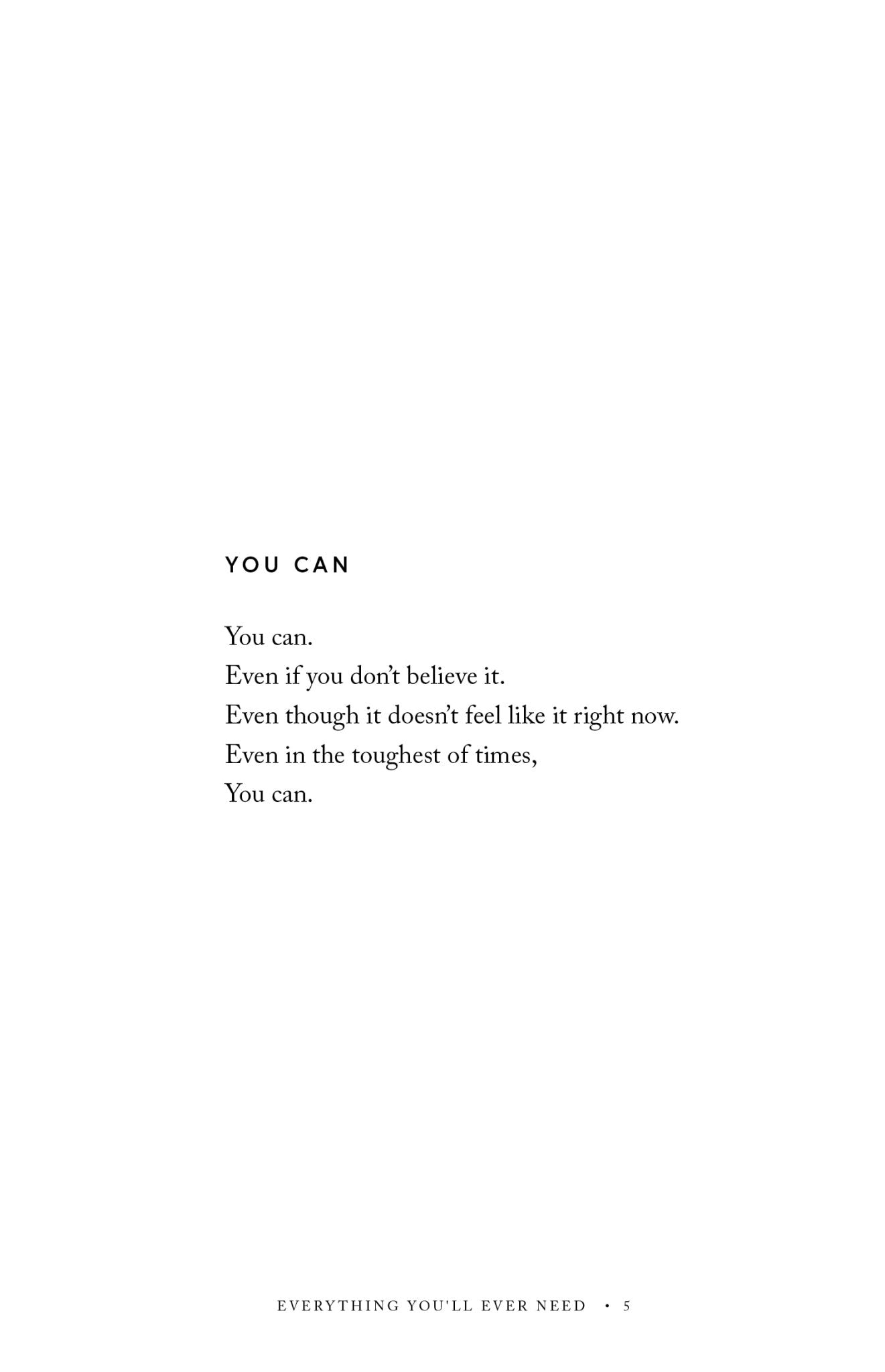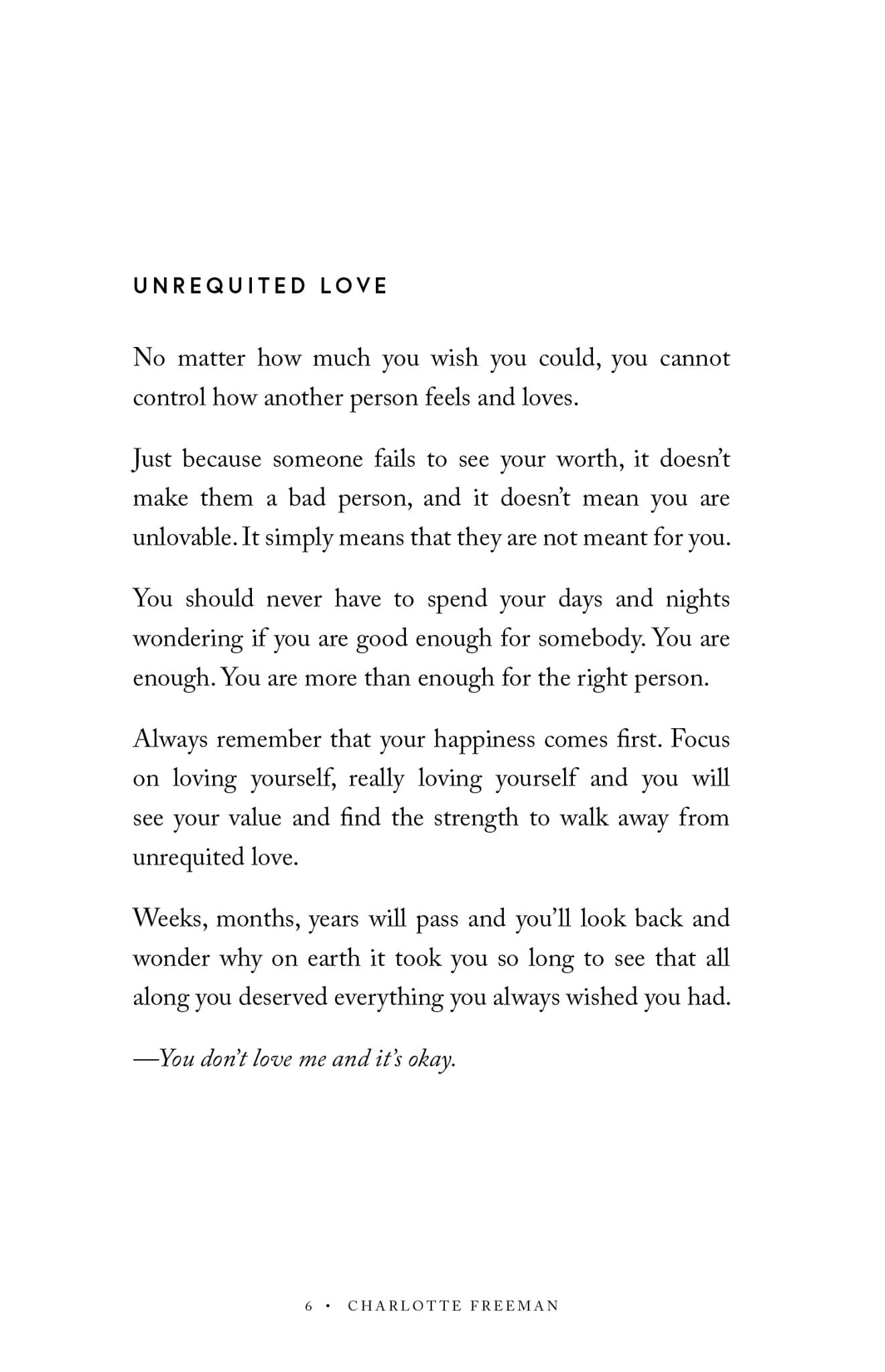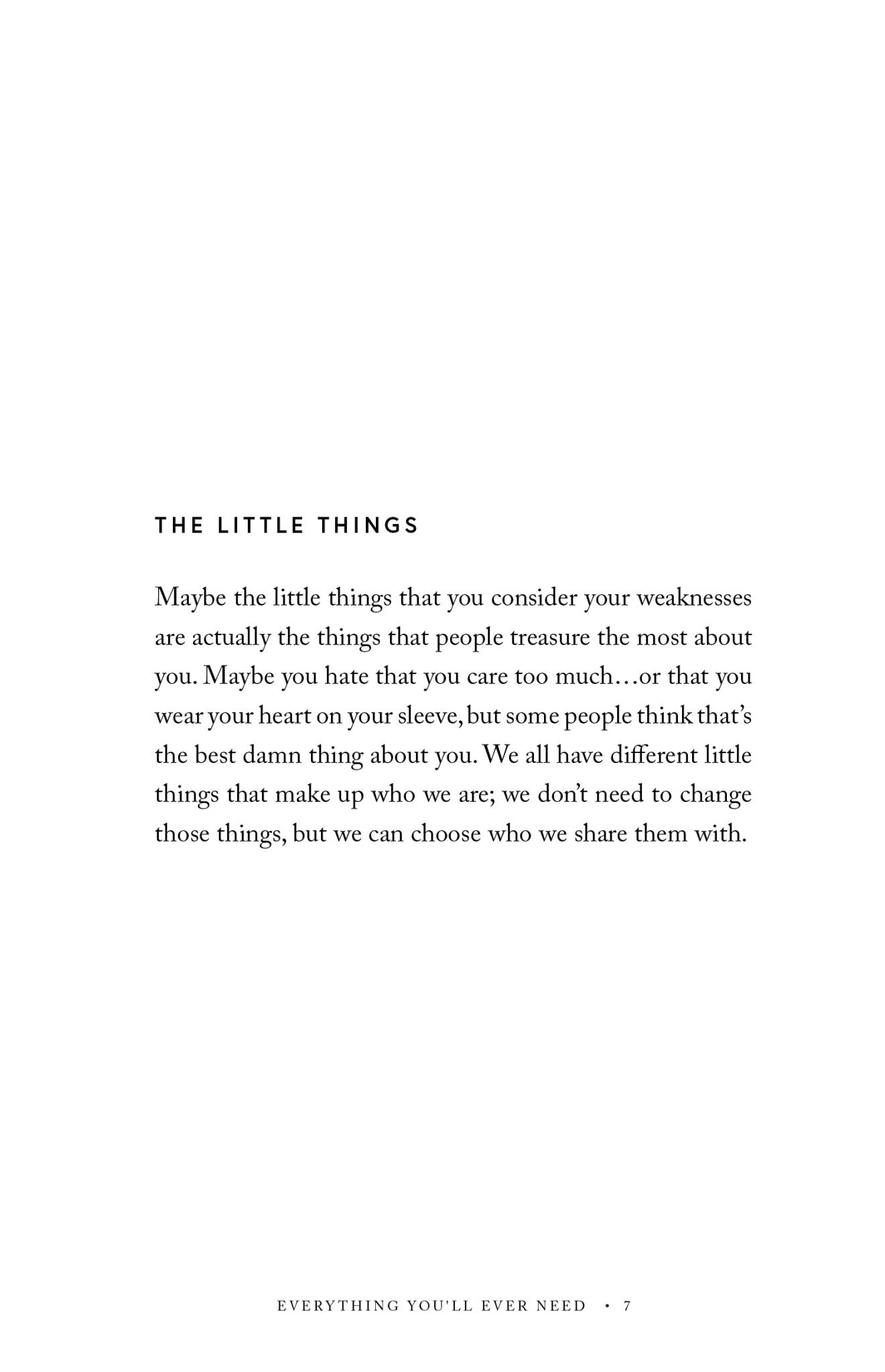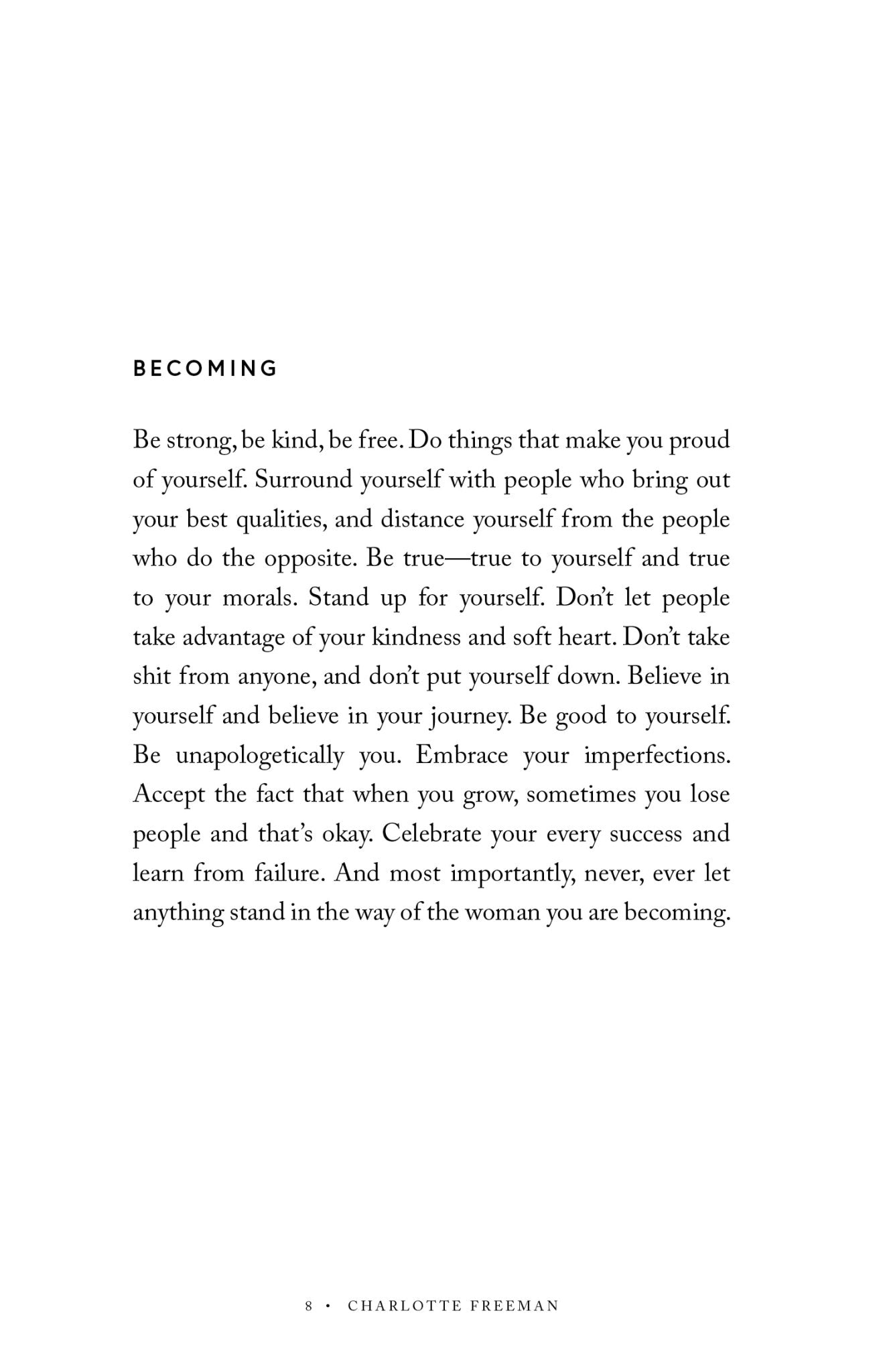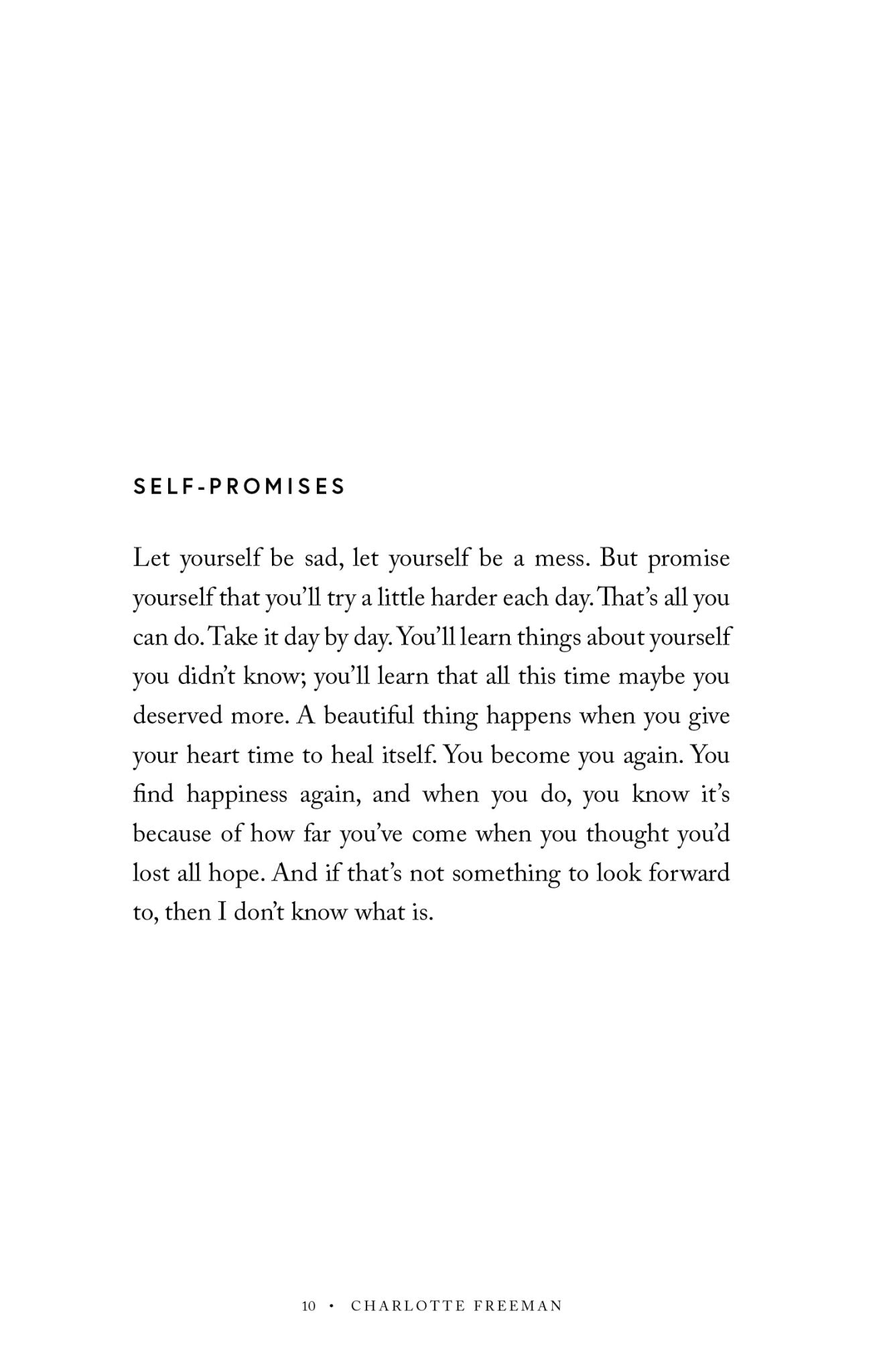 Everything You'll Ever Need (You Can Find Within Yourself)
$37.00
Everything You'll Ever Need (You Can Find Within Yourself) is Charlotte Freeman's first book and was written from the most vulnerable places of the heart. The pages of this book are open and honest, written to resonate with those who need it the most.
Full of messages we all sometimes need, that often come at just the right time, this book is your reminder that everything you'll ever need, you can find within yourself.
200 pages
Beautiful tactile cover printed on luxe uncoated paper with metallic and transparent foil.
Printed on recycled, sustainable FSC certified paper in the USA.