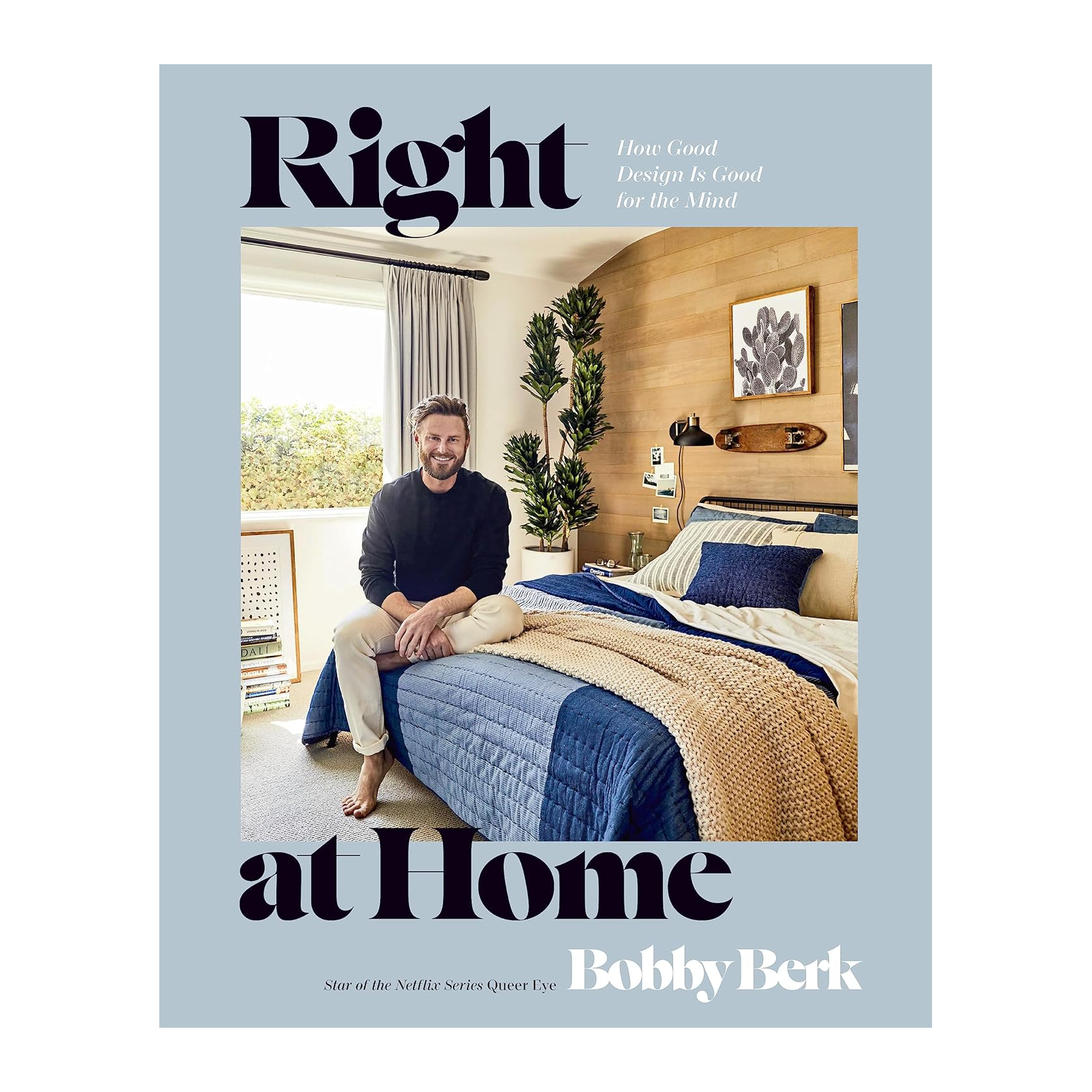 Right at Home: How Good Design is Good for the Mind
$75.00
Design expert and Emmy-nominated TV host of Netflix's Queer Eye Bobby Berk shows you how to set up your space so that it takes care of you. Learn how to follow your happiness to find your style, optimize the function of every room, organize your space, and so much more.
Right At Home brings together Bobby's decade-plus of experience in interior design with his passion for improving mental health.
The way your home makes you feel matters (a lot). After all, it's your ultimate safe space, refuge, and location for your most intimate conversations and memorable celebrations. So setting it up for comfort, style, and authenticity is essential to your self-care. And that's exactly why Bobby decided to write Right at Home: to show you how designing your space, no matter what size home you have, has an impact that's immediate, visceral, and undeniable.

In Right At Home, you'll learn to:
• Articulate what makes you happy so you can land on a design that reflects your truest style
• Prioritize function and comfort so your space works for you (and not the other way around)
• Know what to let go of and what to repurpose so that every room stays organized
• Engage all your senses with texture, contrast, scent, and sound so you can stay in the present
• Understand the emotional impact of color and confidently pick patterns, palettes, and color pops
• Maximize lighting (both natural and artificial) to support a positive mental state
• Boost your mood by bringing plants and nature into your design
Right at Home demonstrates that good design can aid mental wellness and helps us achieve a new sense of happiness within the home. With gorgeous photographs of beautifully styled rooms and Bobby's tried-and-true tips, this is the definitive guide to designing a modern home.
304 pages
Hardcover