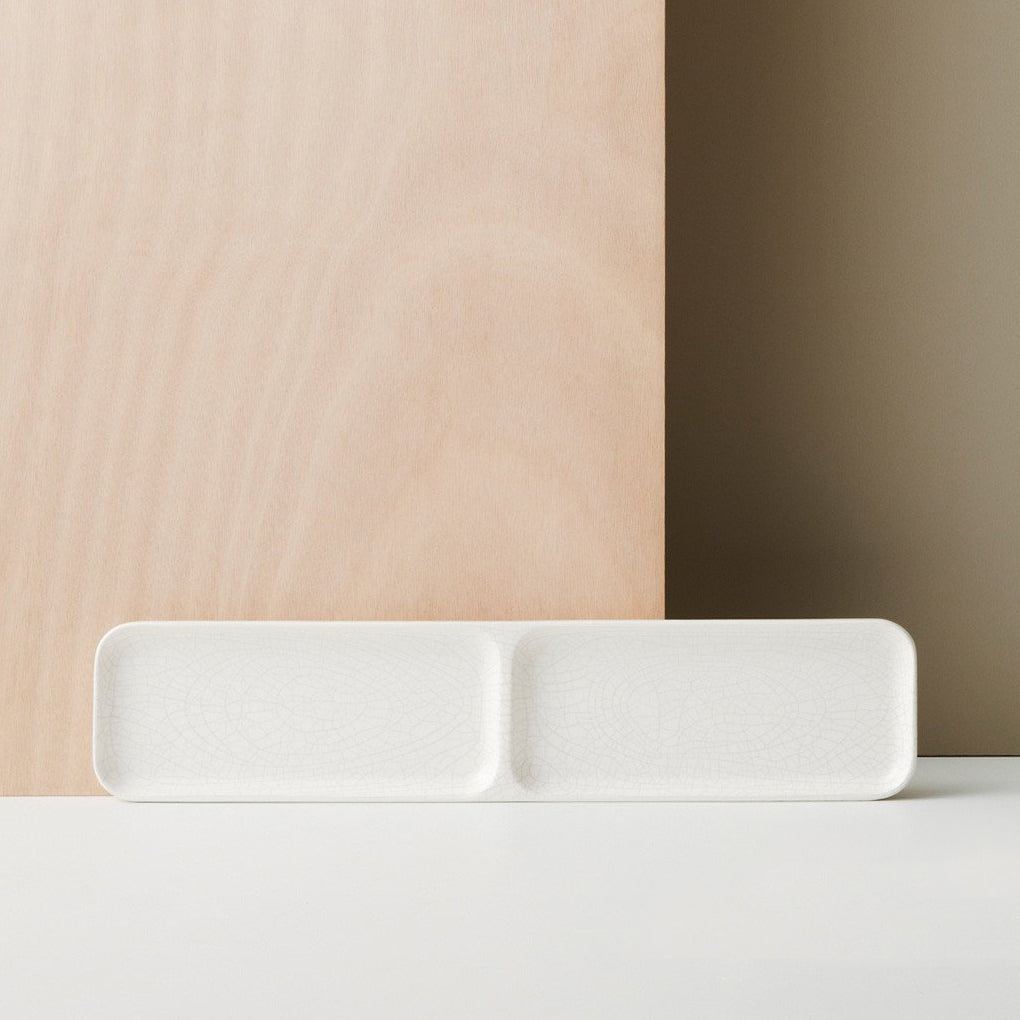 Ceramic Jewellery Tray / Desk Tray - Bone Crackle
$119.00
Stunning, simple tray by New Zealand designer and ceramic artist Gidon Bing, in h is iconic Bone Crackle finish.
Use as a organiser for jewellery, perfume etc on your dressing table, as a desk tray for your office desk, or even as a key drop at your home's entrance.
We love the Satin Bone Crackle finish, unique to Gidon Bing ceramics - clean and contemporary yet classic. 
Size: 46cm long x 10cm wide
Designed and produced from his modest boatshed studio in Auckland, Gidon Bing Ceramics are sold and collected worldwide. You'll find Gidon Bing ceramics at selected stores in New York, LA, Tel Aviv, Amsterdam, Paris, Copenhagen and now here at Sunday.
~
Bone Crackle Glaze care guidelines: Handwashing is recommended. It is not recommended to use crackle vessels to contain wet foodstuffs. Crackle glaze can be susceptible to stains from vivid pigmentations such as beetroot or turmeric etc. The best method for stain removal is denture cleaning powders/tablets, or if you have a bad or persistent stain, bleach can be used effectively.