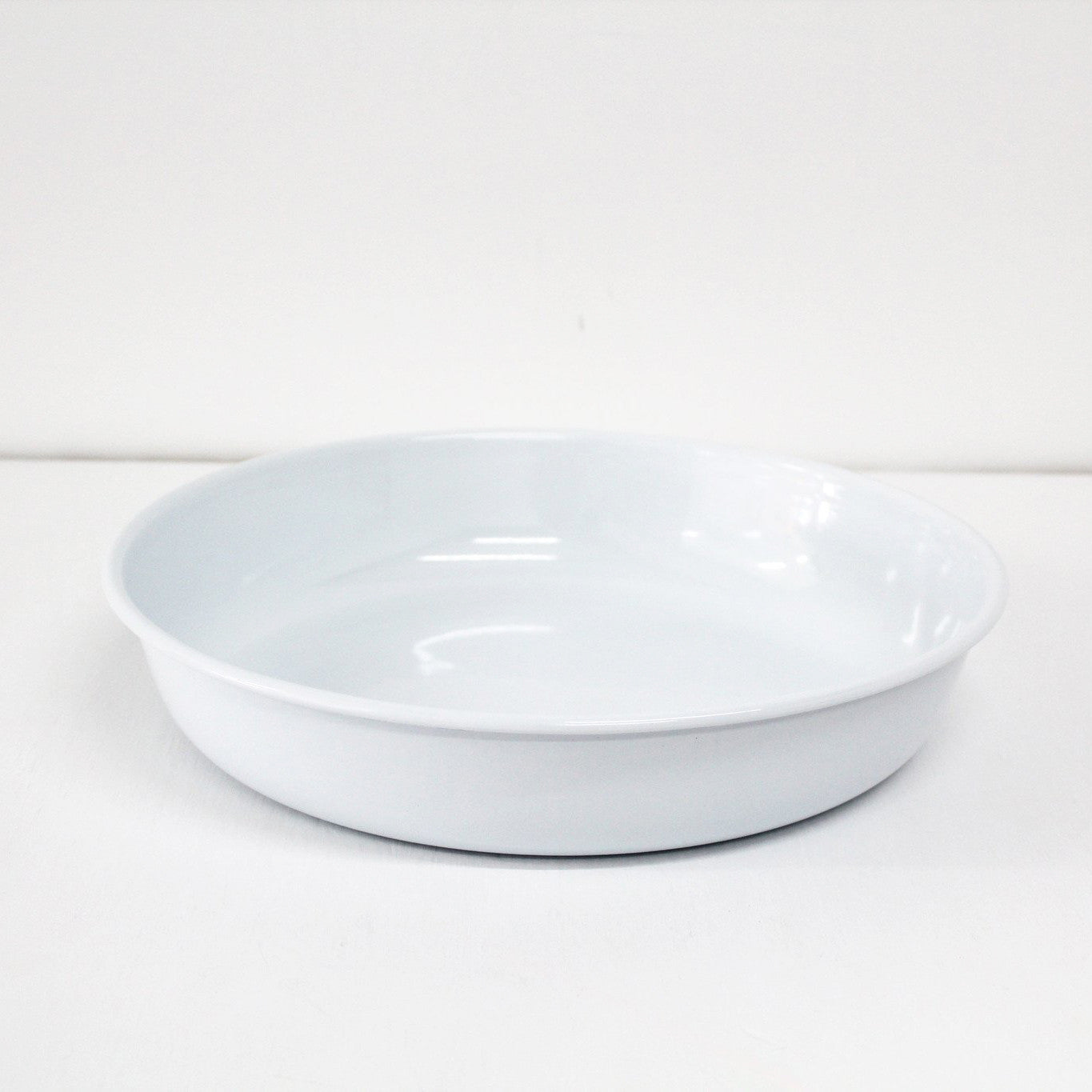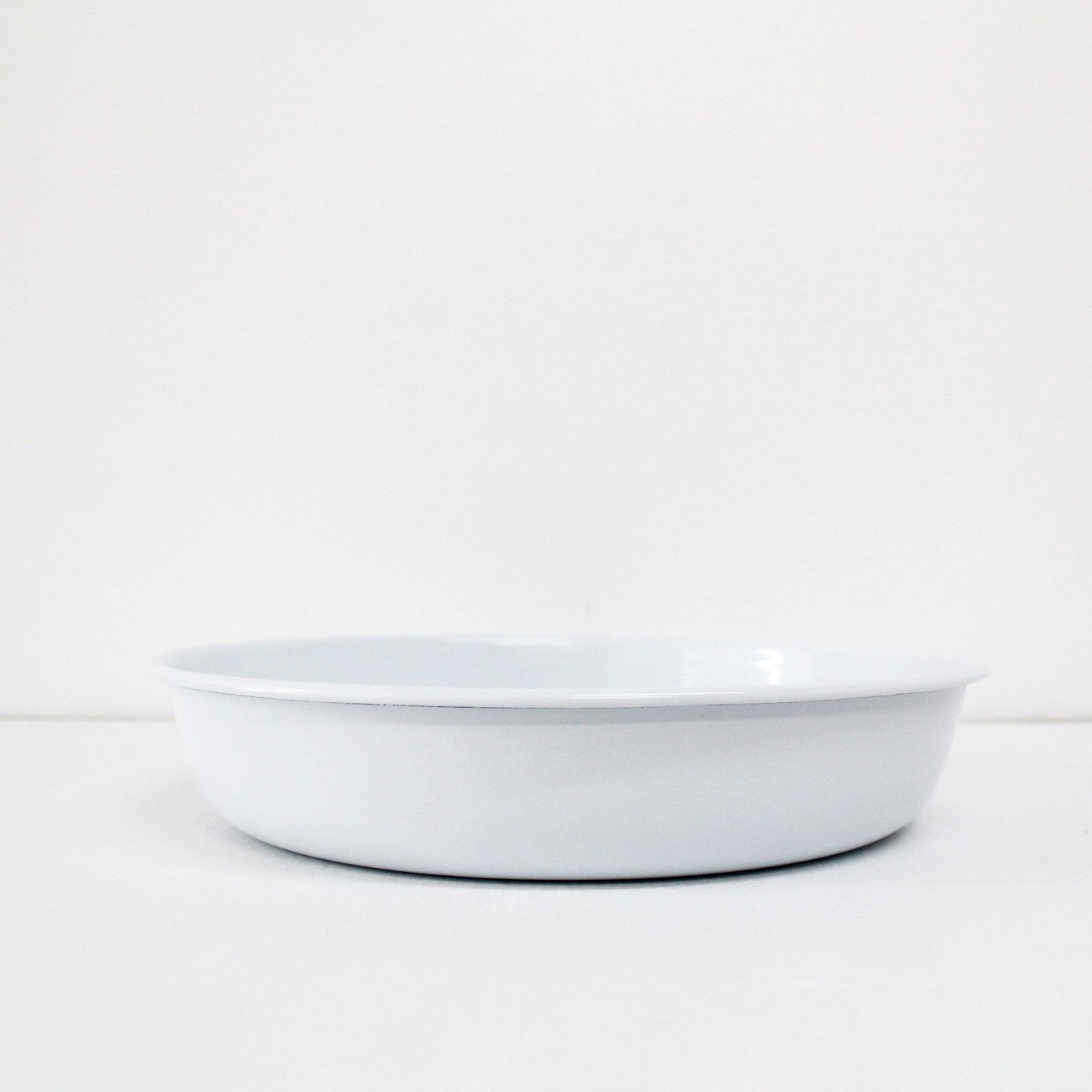 White Enamelware Large Serving Bowl
$29.00
Large Serving Bowl - 30cm diameter
This piece is a fave here at Sunday. Looks beautiful on the dining table, and great for everything from salads through to a whole roast (cooked and then served in the same tray) or a homemade pie.
We love the white collection of enamelware - clean, timeless, goes with any aesthetic. 
Enamelware is not only pretty, it's also super practical:

- Dishwasher safe
- Oven safe to 270-degrees
- Very durable, scratch resistant (and drop resistant!)
Enamelware is made by fusing glass onto heavy gauge steel. The result is quality cookware that will last for many, many years. Great for summer BBQs, camping or use at the bach, or year-round enjoyment in your home kitchen.