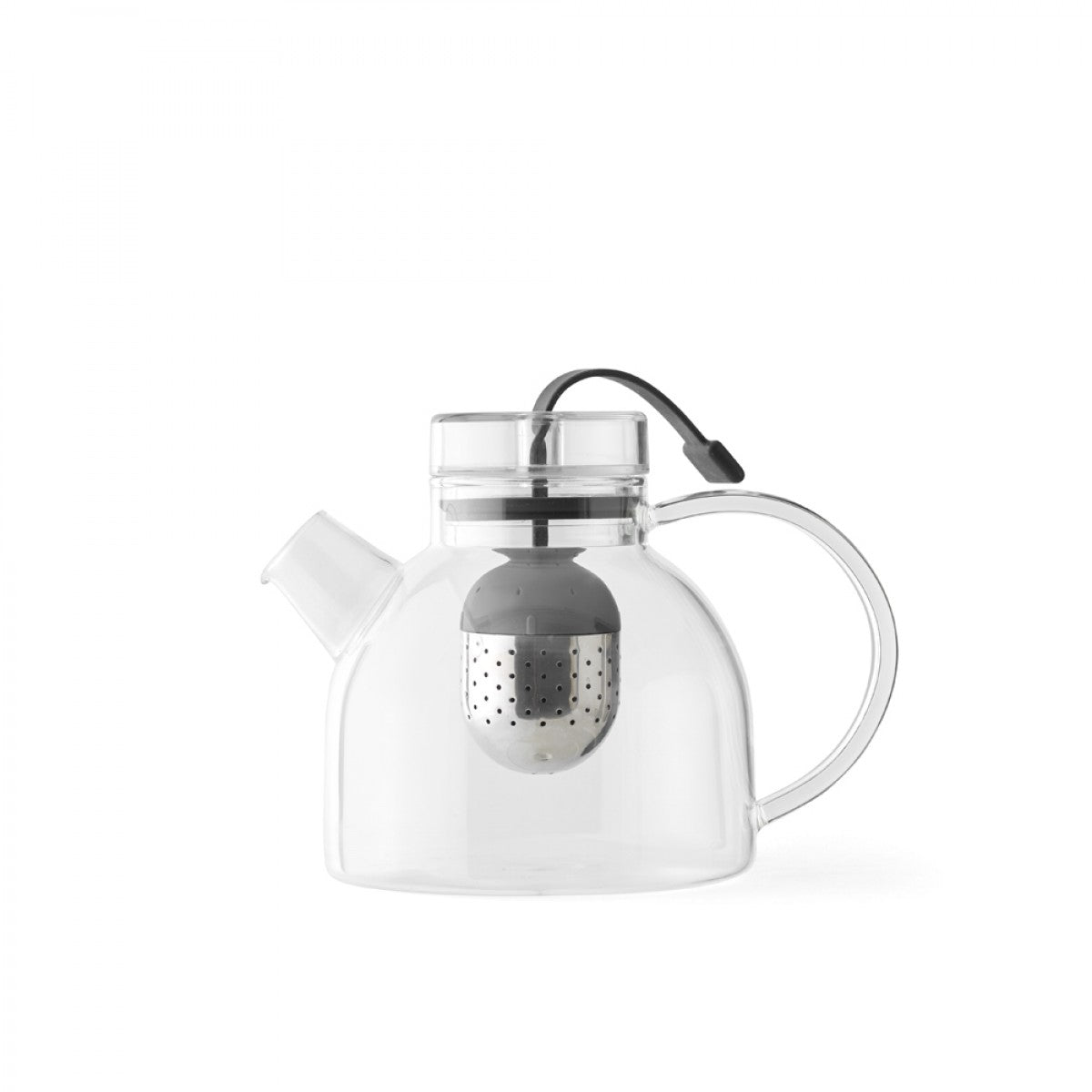 Menu Kettle Teapot - Small
$139.00
Small glass teapot by Scandinavian design legends, Menu
For those of us who drink tea, the daily pause to put on the kettle and linger with our thoughts is precious. The Kettle Teapot is intended to make your daily tea drinking ritual even more beautiful.
Crafted from heat-resistant glass.
Just place your tea in the tea egg and fill the kettle. Once your tea has steeped, raise the egg by its silicone string for a perfectly brewed cup every time. 
Simple Japanese lines meet functional Scandinavian design.
Volume ~0.75 litres - makes up to 2 cups
Designed by Norm Architects for Menu