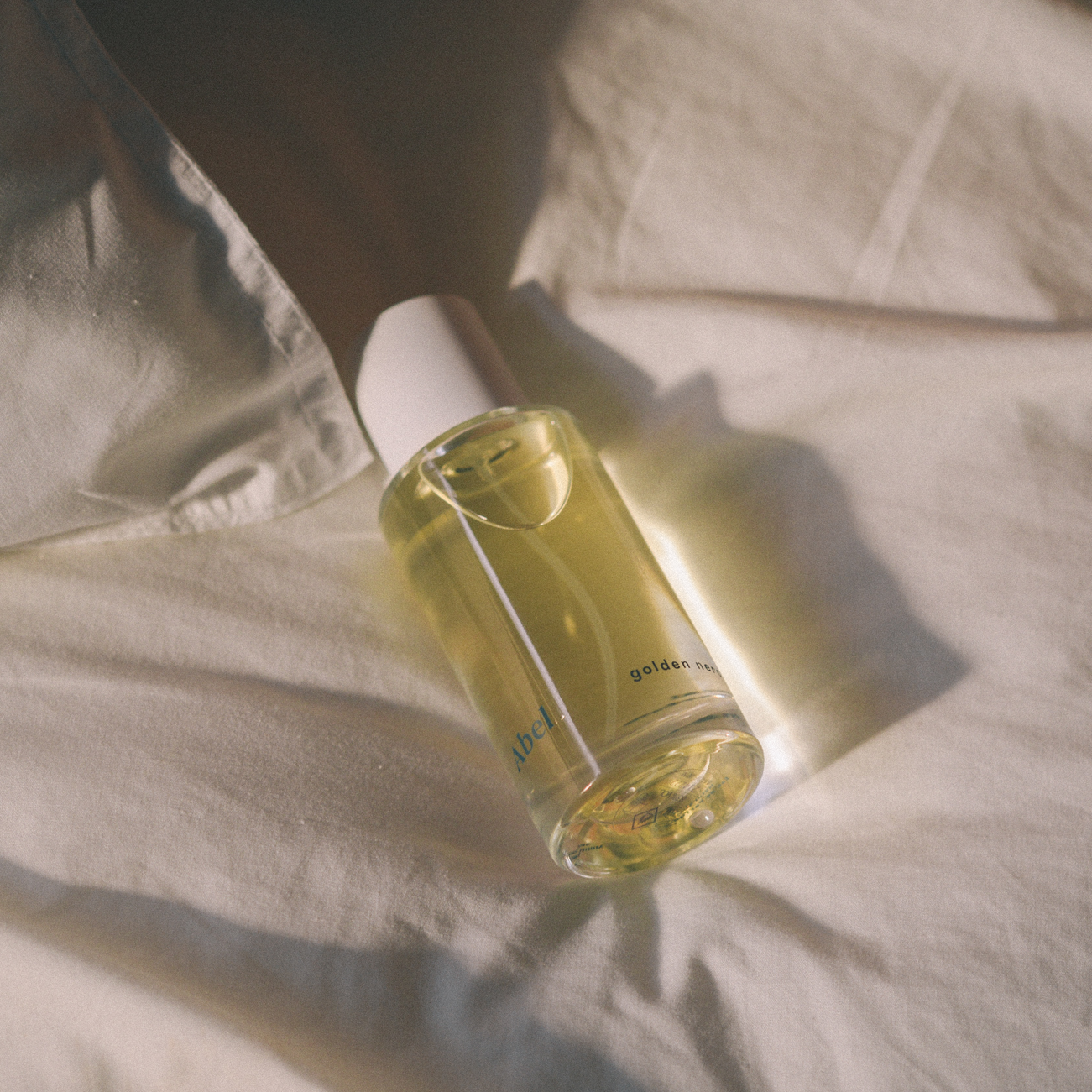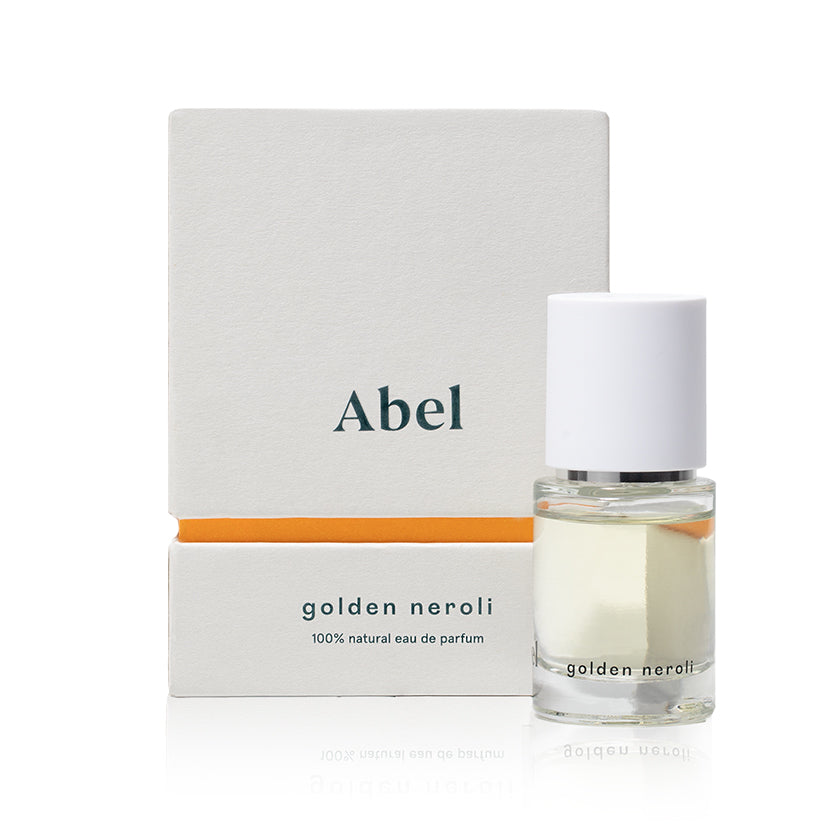 Abel Eau de Parfum - Golden Neroli
$140.00
Abel creates the world's best 100% natural perfume, without compromising on ethics or aesthetics.
Abel's eau de parfums are modern, sophisticated and beautifully complex.
Golden Neroli - a bright, citrus floral

This luscious citrus floral opens with an uplifting and harmonious neroli and matcha tea accord, a rich jasmin sambac, petitgrain and ylang ylang heart and a soft santal base.
Top Notes: neroli, matcha tea
Heart Notes: petitgrain, ylang ylang, jasmin sambac
Base Notes: East Indian sandalwood
100% Natural
Every single ingredient, in every one of Abel's perfumes, started its life as a plant, and is readily biodegradable back into our ecosystem.
Abel fragrances are made entirely of essential oils, extracts and plant-derived scent molecules in a base of organically certified, food-grade grain alcohol. That's it.
Abel fragrances are also completely vegan and cruelty-free and all ingredients are ethically sourced - Abel guarantees fairtrade and sustainable farming practices. Unlike most other perfumes, there are no fossil fuel or petrochemical derivatives, and no parabens or phthalates.
1% of all revenue goes to environmental causes in partnership with 1% for the planet.
Abel also believes in full transparency. Click here to see every single plant-derived ingredient (and its origin) in your Abel perfume.
About Abel
Founded by New Zealander Frances Shoemack, Abel has a simple but inspiring mission - to create the world's best natural perfume. Working with Sao Paulo-based Master Perfumer Isaac Sinclair (also a New Zealander), Abel crafts all-natural perfumes that are high-end, modern and long-lasting.
Frances, a former winemaker, fell in love with the emerging world of independent perfumery on her travels throughout Europe, but was frustrated to discover that there were no brands focusing on natural products or sustainable and ethical supply chains. She had the strong belief that there would be other people like her looking for a modern and sophisticated natural perfume.
Frances reached out to Master Perfumer Isaac Sinclair. A New Zealander trained in Paris and Milan and now based in Sao Paulo, Isaac has rapidly made a name for himself in the esteemed world of fine fragrance. Together the two set out to prove to the world you could have a natural perfume without the compromises.
They did this by using the best natural science, and sourcing the finest ingredients from around the world.
Abel boasts a retail network across more than thirty countries, including iconic stores such as Galerie Lafayette Paris, Liberty London, Totokaelo New York and Isetan Tokyo. In 2020 the brand came 'home' to New Zealand, establishing its global headquarters in Wellington and putting down roots in the community.
Abel chooses natural ingredients for their olfactory beauty and their therapeutic, mood-enhancing qualities. Most of the fragrance ingredients used in perfumes are synthetic fragrance molecules, and most of these are derived from fossil fuels like crude oil. Abel doesn't use these because they are a nonrenewable resource and they pollute water and air. There also have links to several health concerns - there is a growing body of research that links various synthetic fragrance molecules to skin and respiratory irritation, migraines and asthma attacks, as well as more serious issues including endocrine disruption, potential carcinogen, neurotoxicity and birth defects.