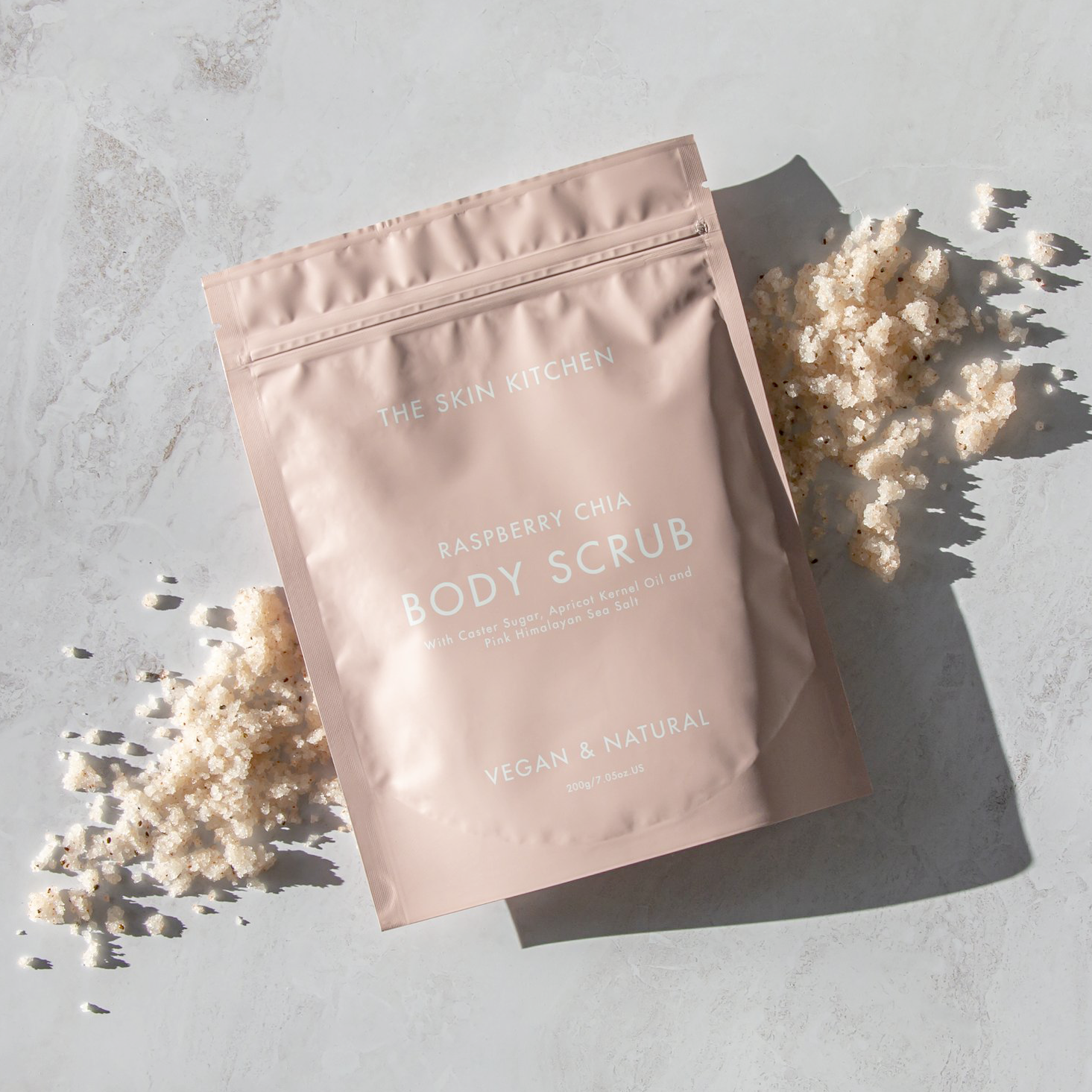 Raspberry Chia Body Scrub
$24.90
Gorgeous all-natural body scrub that beautifully exfoliates, hydrates, and smooths the skin. Smells like raspberries.
Made right here in New Zealand with Apricot Kernel Oil - high in Vitamin A, and beneficial for prematurely aged, dry or irritated skin, and Macadamia Oil which helps to restore the skin's barrier function and reduce water loss.
Massage in circular motions onto wet skin, concentrating on particularly dry, flaky or discoloured areas.
Leave on for 5 minutes before rinsing. Use 2-3 times per week.
Ingredients: Sugar, Organic Pink Himalayan Sea Salt, Apricot Kernel Oil, Macadamia Nut Oil, Organic Chia Seeds, raspberry oil, Vitamin E. 
Size 200g