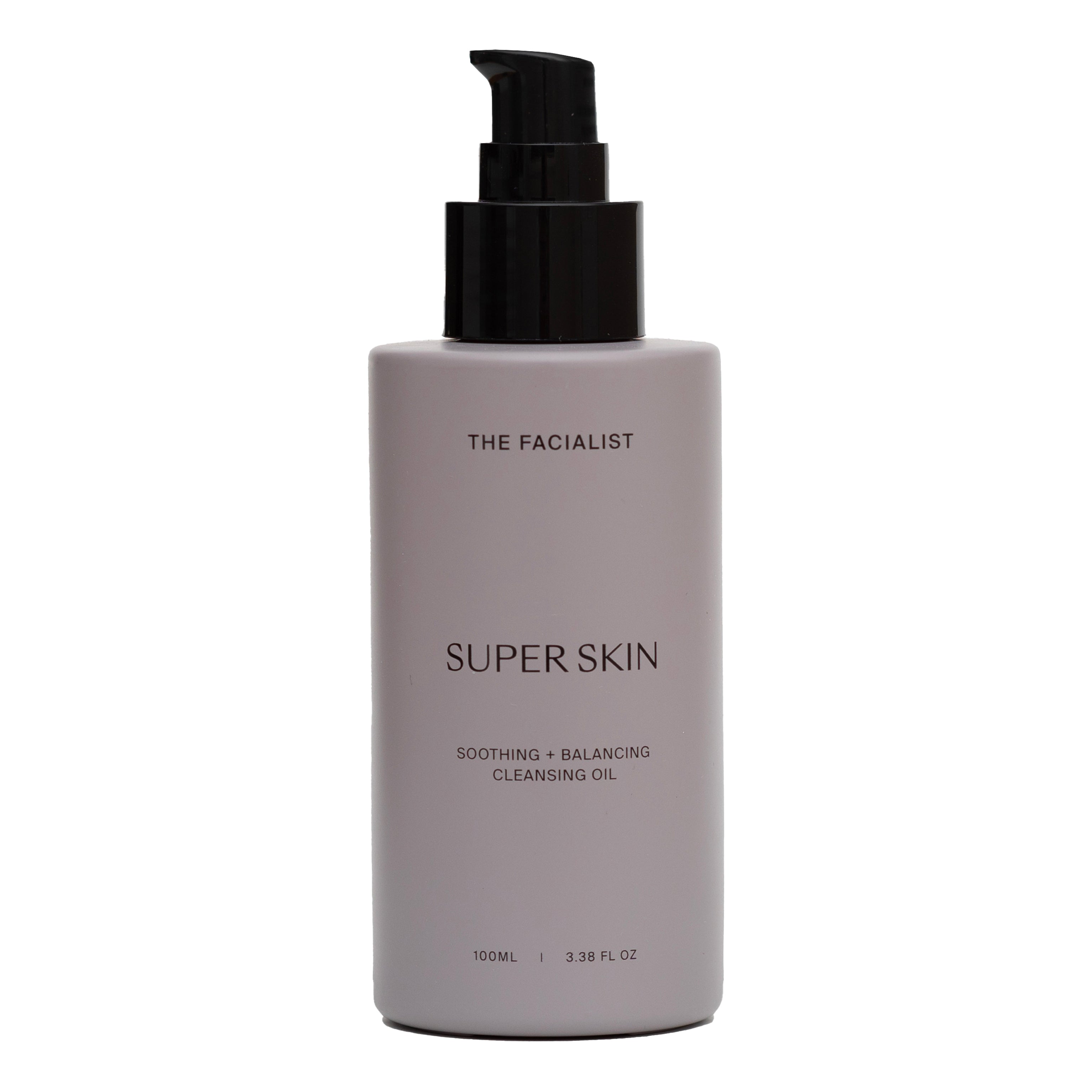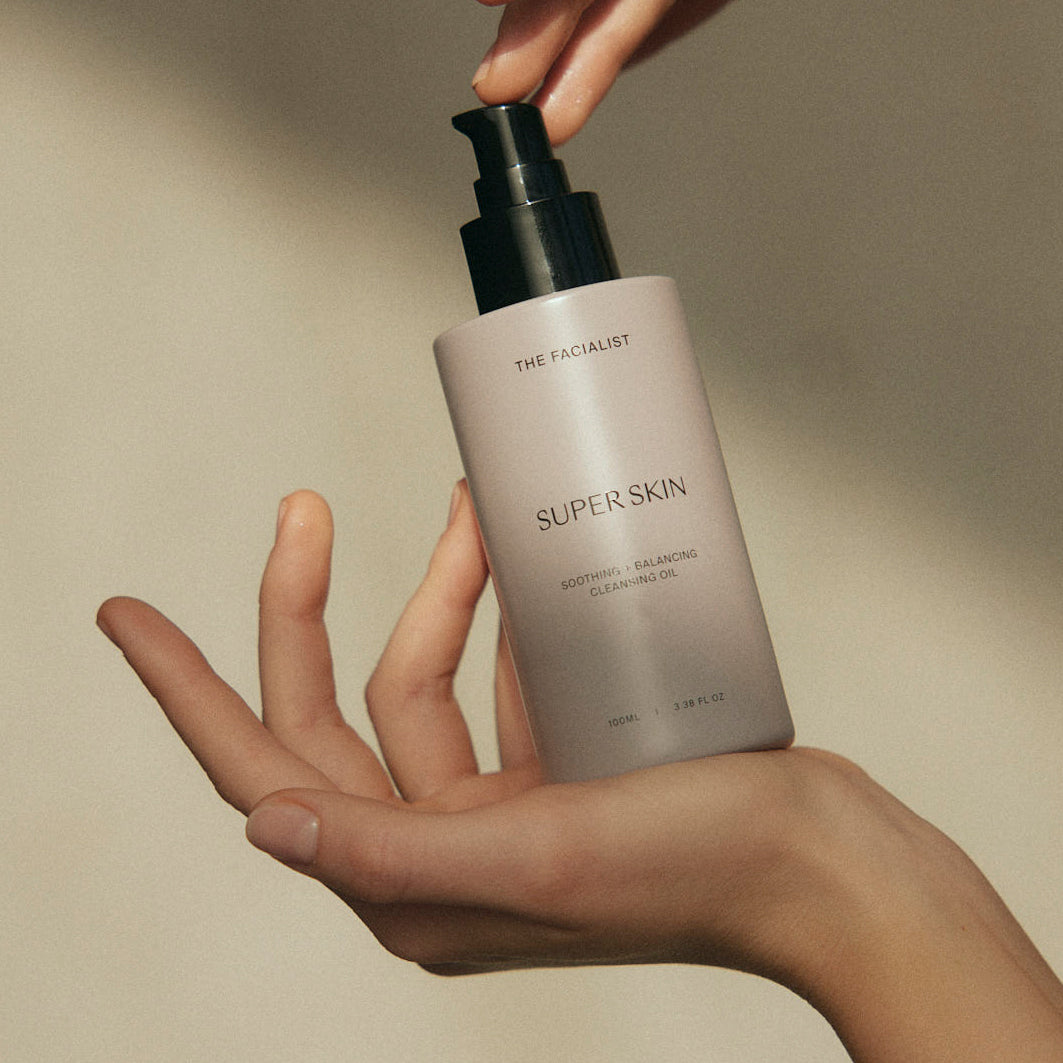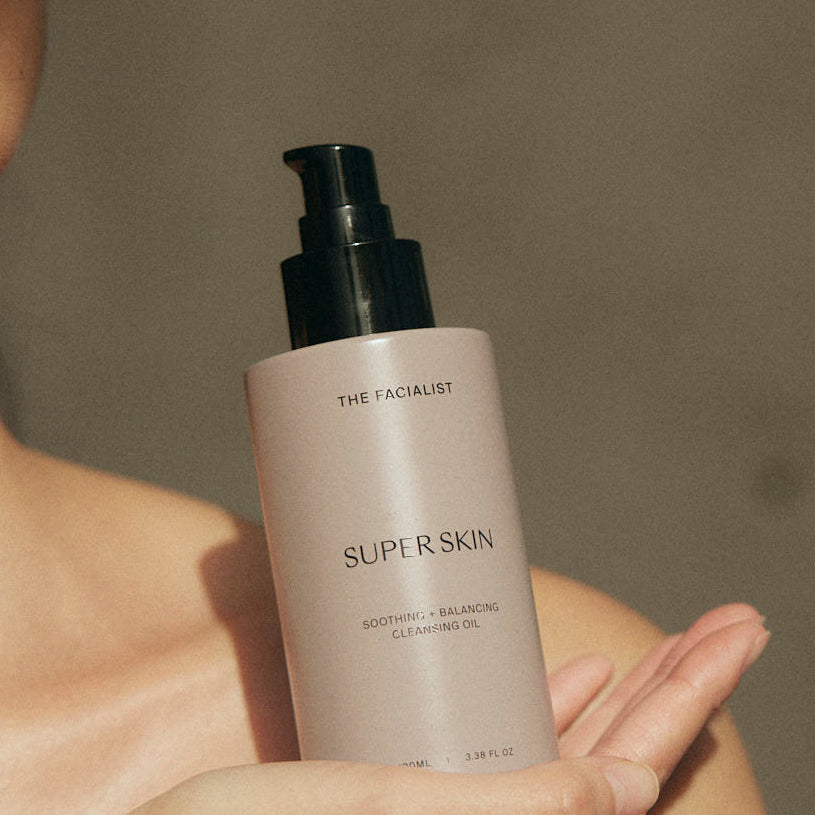 The Facialist - Super Skin Cleanser
$69.00
The Facialist's Super Skin is a transformative cleansing oil that also balances and soothes your skin. 
Formulated with a blend of Grape Seed Oil, Sweet Almond Oil, Evening Primrose Oil and other natural ingredients, Super Skin deeply cleanses without stripping your skin of its natural oils and moisture.
It beautifully removes makeup, sunscreen, and the daily build-up of impurities for a refreshed, radiant complexion.
Plus - enriched with antioxidants and anti-inflammatory properties, Super Skin goes beyond traditional cleansers to also moisturise, soothe and protect, for healthier skin.
Suitable for all skin types including sensitive skin.
Super Skin will be an everyday staple in your skincare routine that leaves your skin not just feeling clean, but also nourished, balanced, and calm. With regular use, you can expect to see a reduction in skin irritation and redness, improved skin hydration, and a more radiant and youthful complexion.
All-natural, vegan, and cruelty-free
Made here in New Zealand
100ml