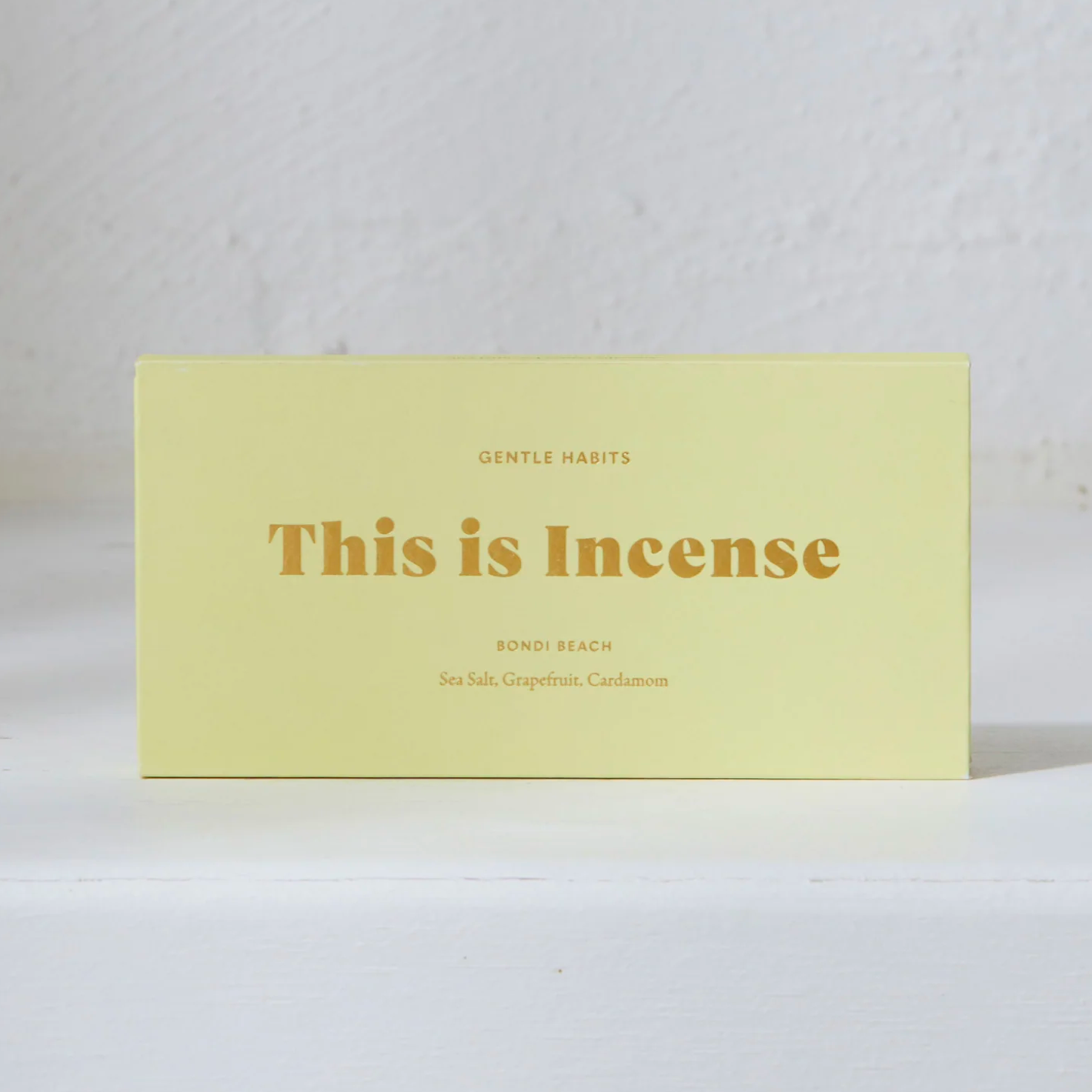 This is Incense - Bondi Beach
$47.00
Sea Salt, Grapefruit, Cardamom
The Bondi scent has a strong ocean influence - delicate with unexpected with top notes of Grapefruit, middle sweet notes of Cardamom then grounded with Cedarwood. Made with Australian blended Essential oils, light and relax while this incense takes you to the beaches of Bondi; you can smell the sea salt in the air.
Scent notes: Grapefruit / Cardamon / Elemi / Mandarin
Hand dipped in Australia
Each box contains 60 sticks.