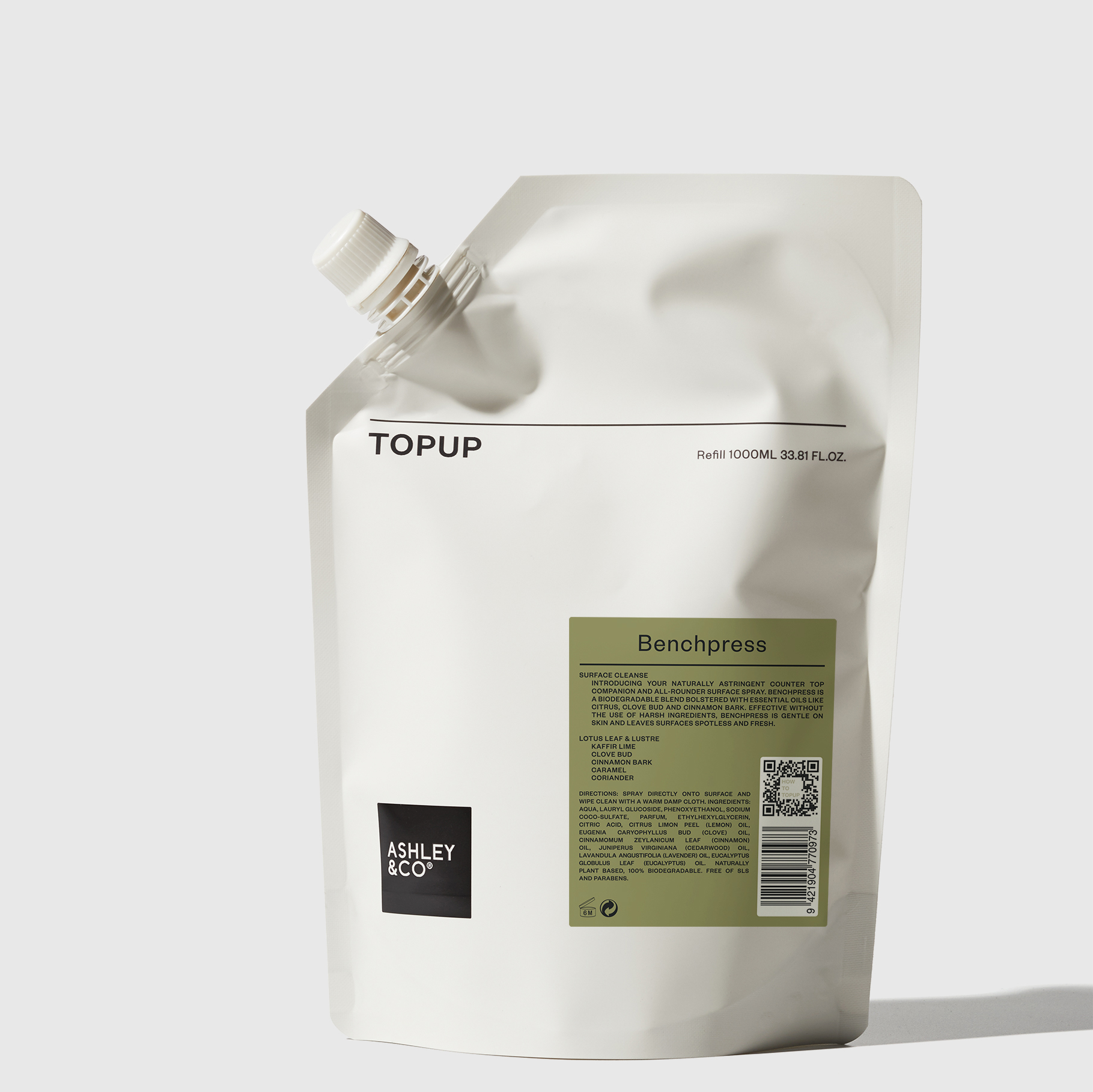 Ashley + Co Topup Benchpress - Surface Cleaner Refill 1 Litre
$30.00
1 Litre Refill of Ashley + Co Benchpress
Eco-friendly, naturally plant-based, all-purpose surface spray 
Benchpress is a biodegradable blend bolstered with essential oils like citrus (kaffir lime), clove bud and cinnamon bark. Effective without the use of harsh ingredients, Benchpress is gentle on skin and leaves surfaces spotless and fresh. Oh, and it smells incredible!
1000ml / 1 Litre Refill Pouch
Scent - Lotus Leaf + Lustre
Kaffir Lime, Clove Bud, Cinnamon Bark, Caramel, Coriander
Zesty, fresh top notes of lime leaf and orange, softened with caramel undertones and enveloped with the spice of clove buds, cinnamon and coriander. We LOVE this scent.
Ashley + Co products are all proudly made and packaged here in New Zealand