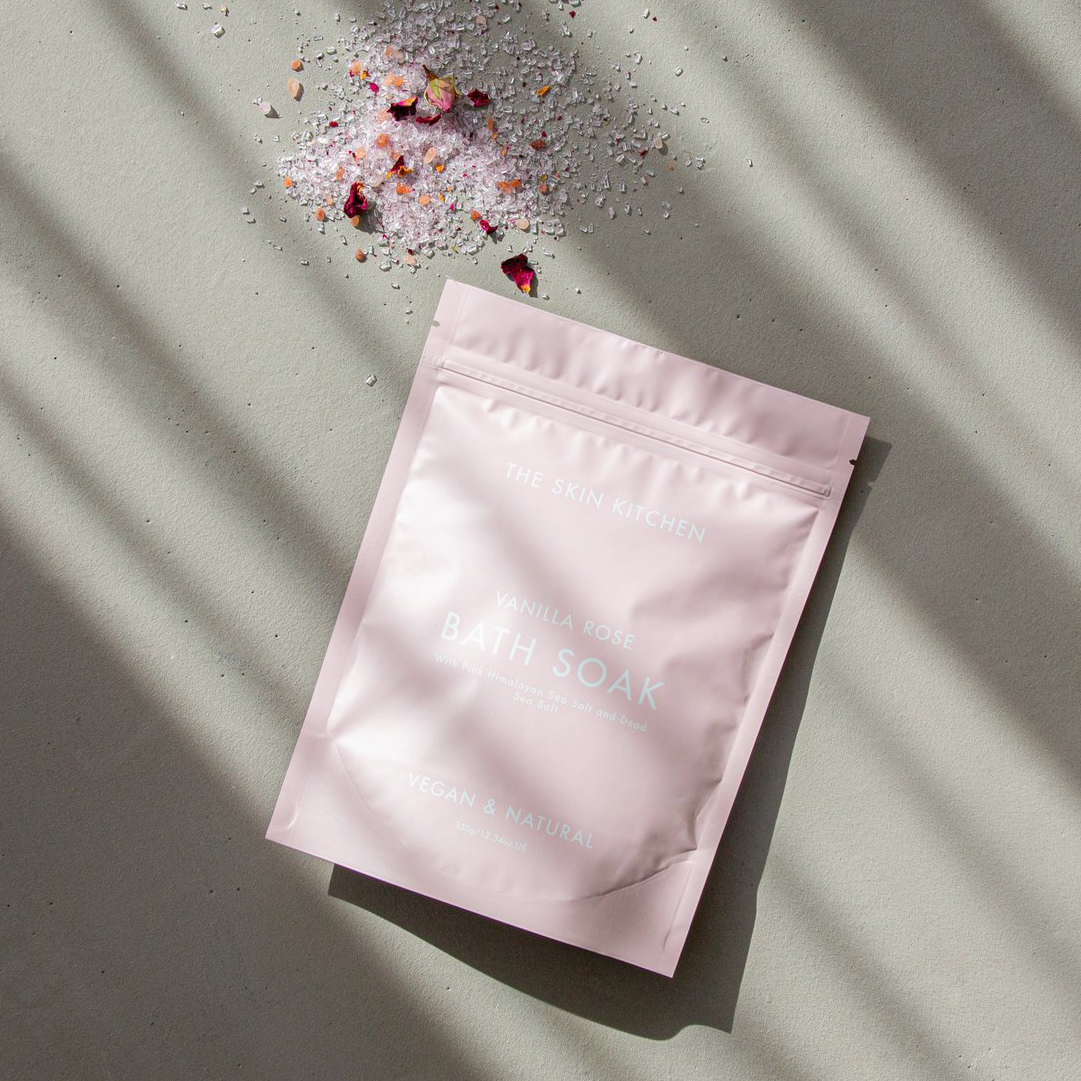 Vanilla + Rose Detox Bath Salts
$27.00
Rejuvenate and energize your skin, and detox your body with the combination of Epsom Salt, Dead Sea Salt and Rose Petals. 
Made with Epsom Salts to eliminate stress and toxins from the body, and Dead Sea Salt which reduces muscle pain and stiffness. Helps improve the circulation of lymphatic fluid. 
Place a handful into running bath water, relax and enjoy. We recommend to rinse off after your bath and finish off with a body oil or moisturiser.
Ingredients: Epsom Salt, organic Dead Sea Salt, organic Pink Himalayan Sea Salt, Rose Petals and Vanilla Essential Oil. 
Size 350g