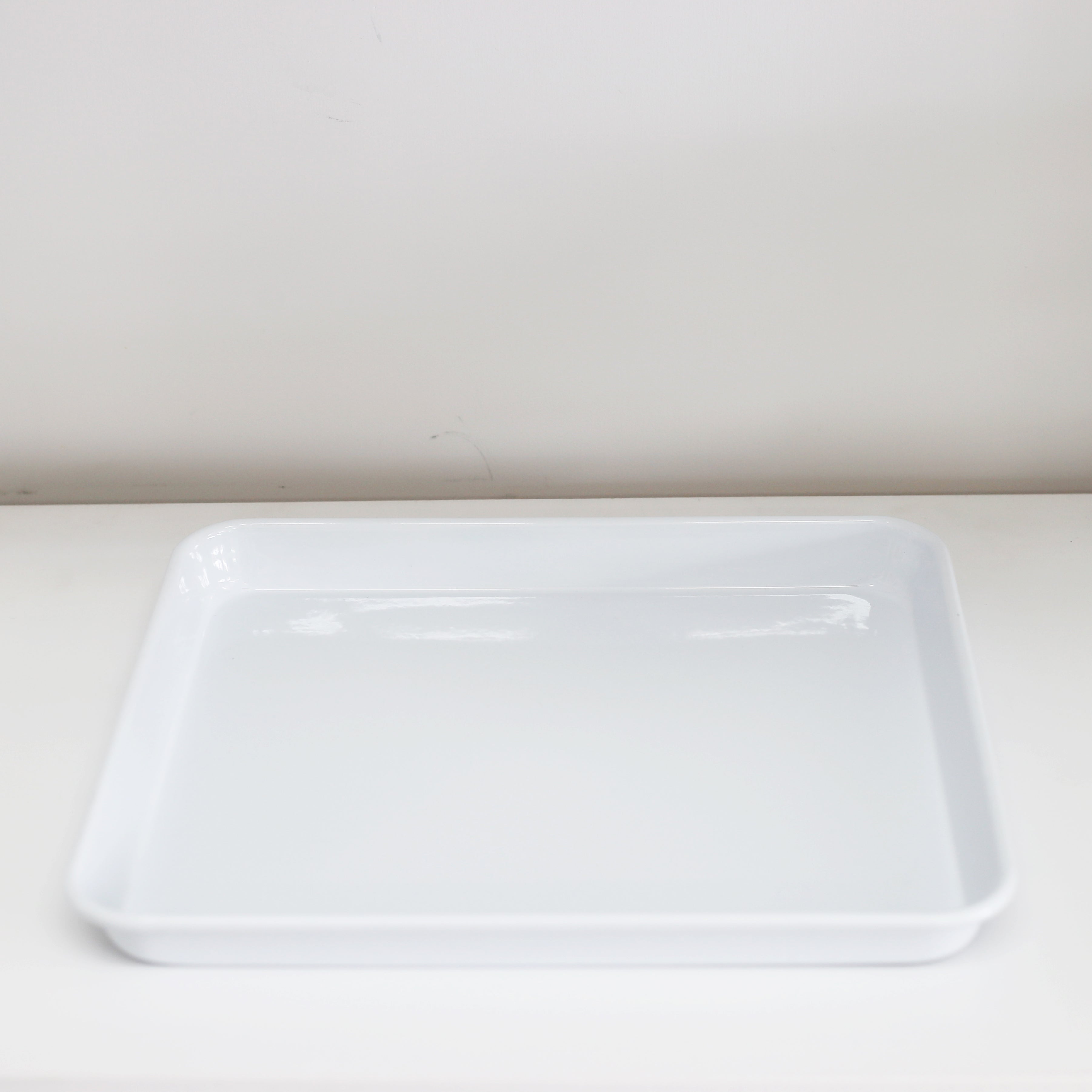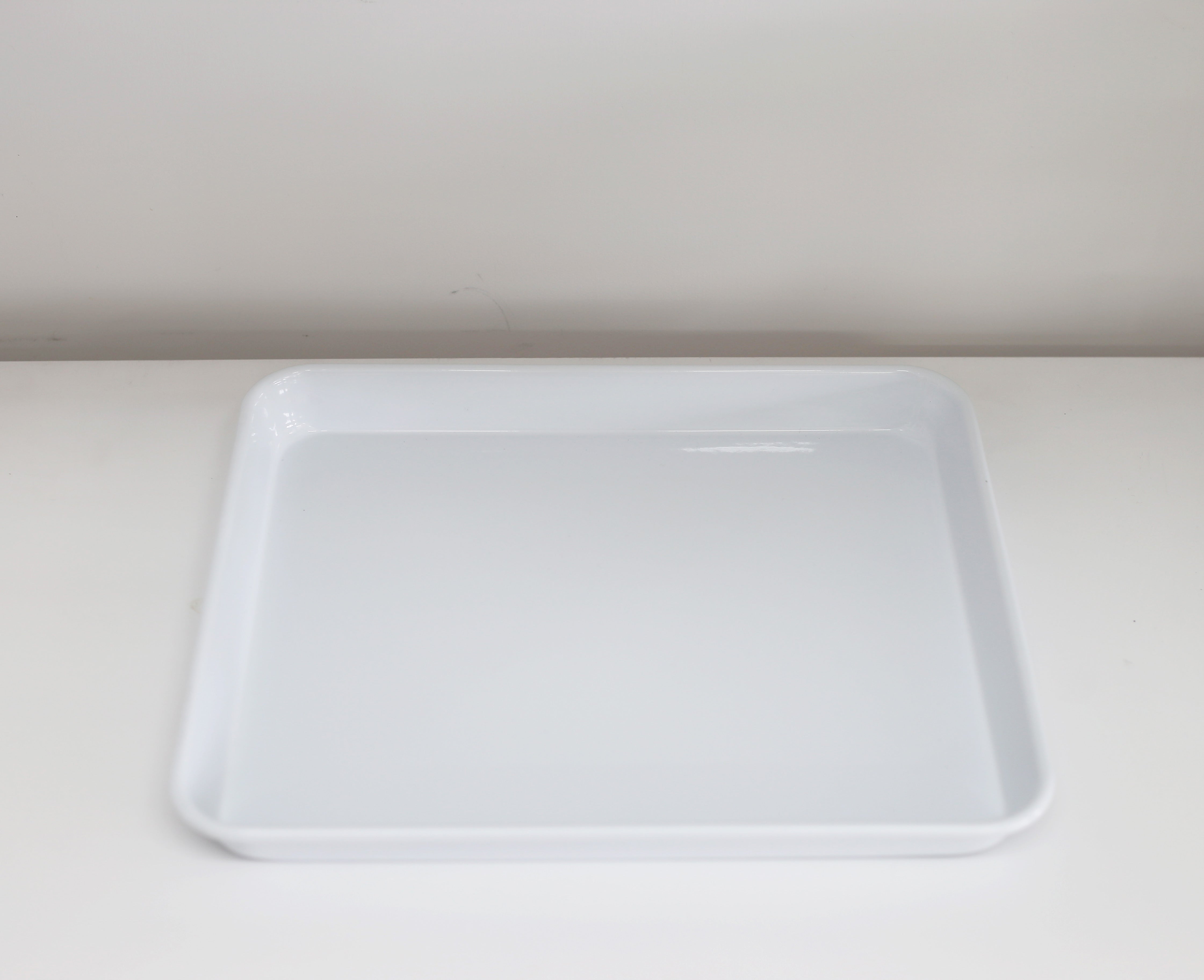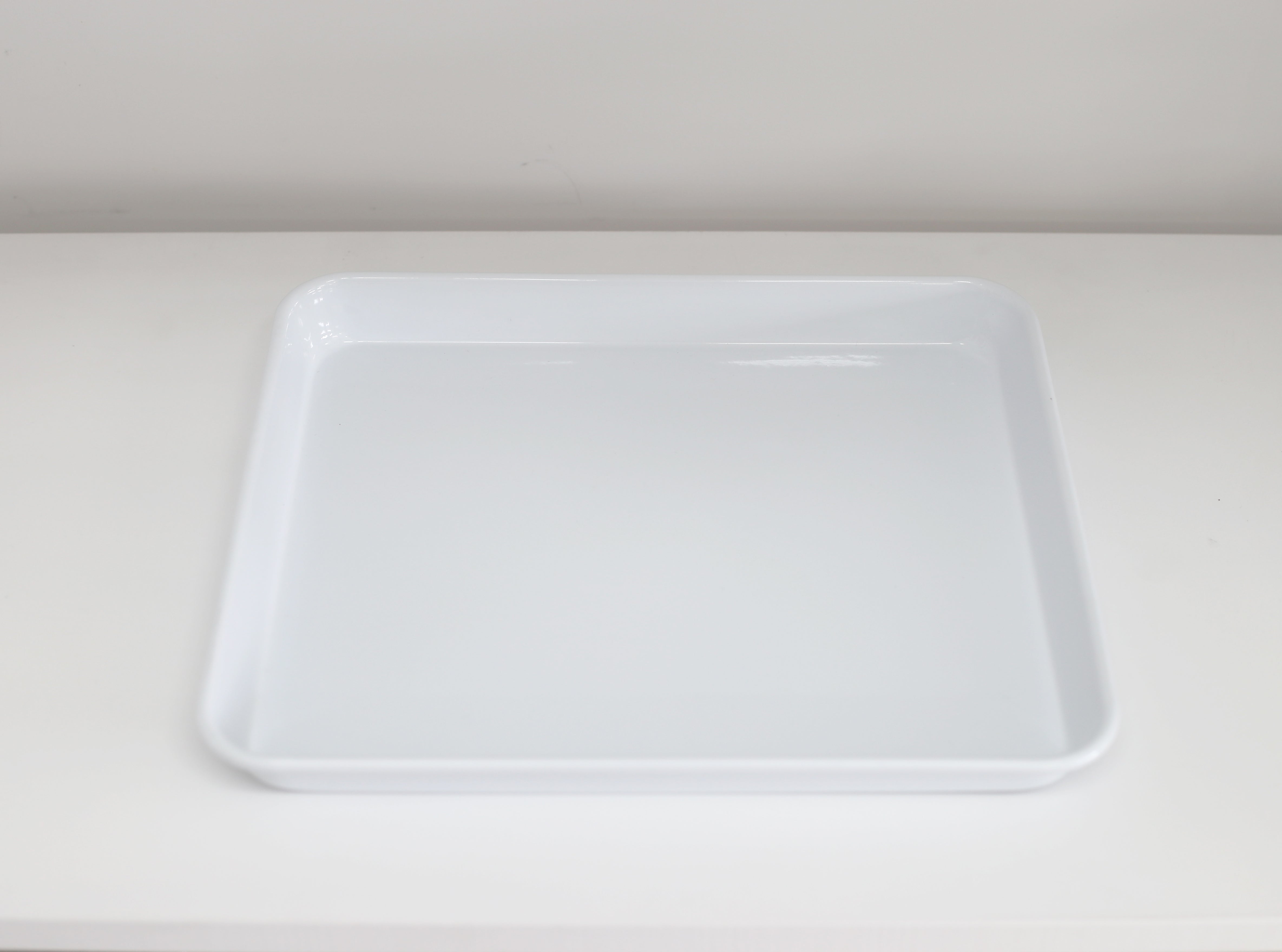 White Enamelware Tray - 30cm
$29.90
These enamelware trays are pretty and super practical - use as a baking tray in the oven, for serving food, or as a storage and display tray.
Plain White - 30cm long x 26cm wide x approx 2.5cm tall 
Dishwasher safe
Oven safe to 270-degrees
Very durable, scratch resistant (and drop resistant!)
Enamelware is made by fusing glass onto heavy gauge steel. The result is quality cookware that will last for many, many years. Great for summer BBQs, camping or use at the bach, or year-round enjoyment in your home kitchen.