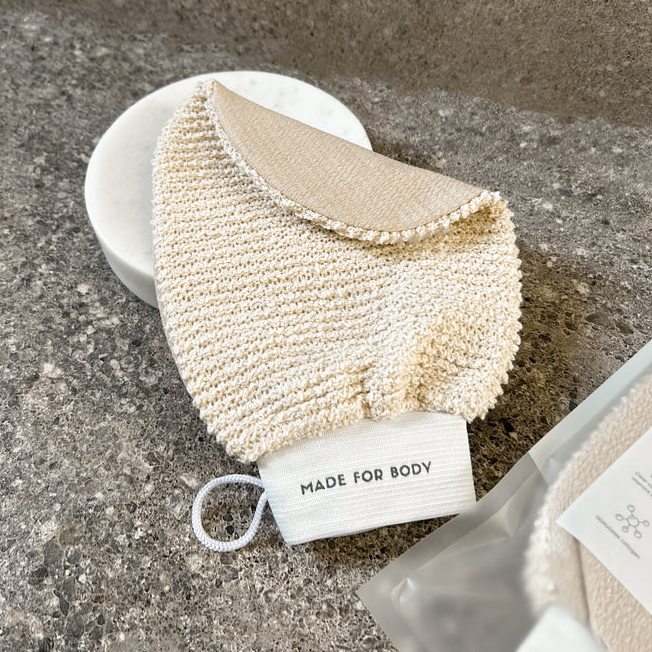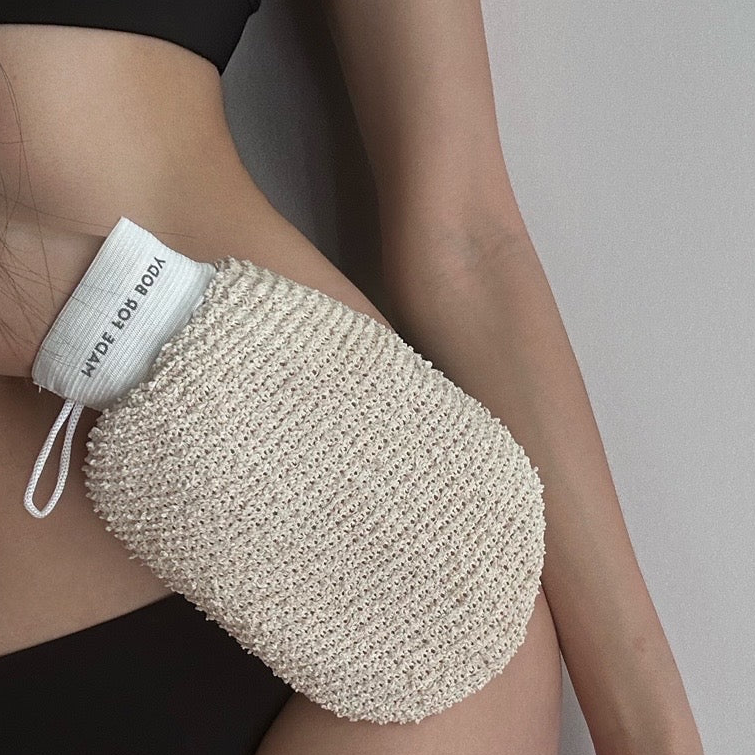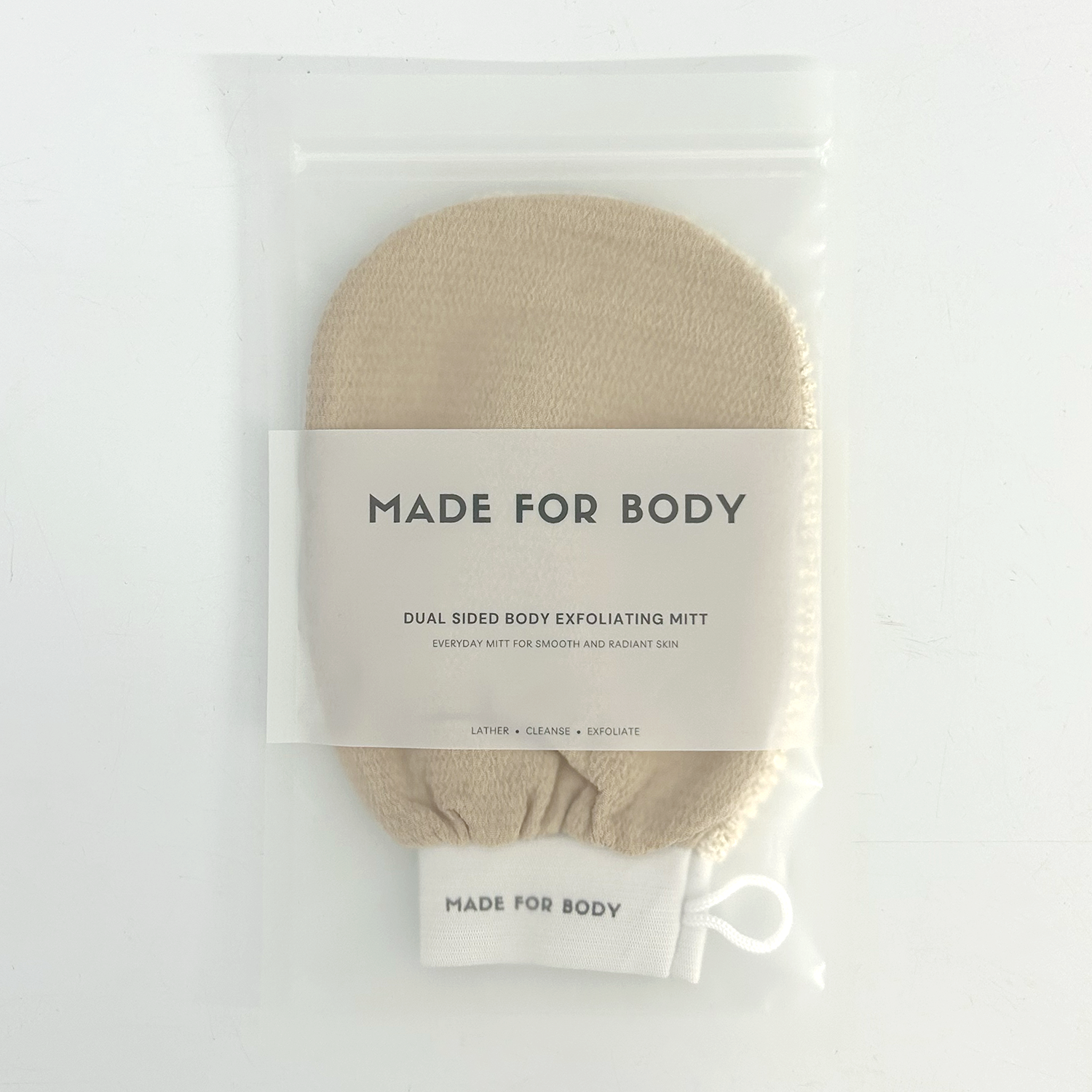 Made for Body - Dual Side Deep Exfoliation Glove
$29.00
Made for Body Bestseller
Made For Body's exfoliating glove is uniquely dual-sided, with one side designed for everyday cleansing, and the other side for a deep total-body polish; you'll see built up dirt and dead skin literally roll off your body. 
"I've used a few exfoliating gloves from different brands but I have to say this glove works the best by far. My dead skin rolls off really easily without having to use a lot of force and I like the idea of it being dual sided so I can also use it with my body wash."
"As someone that's struggled with KP (keratosis pilaris) and strawberry legs all my life, finding this glove has been a life changer. I don't know how but after using it for a month, the little bumps of my legs and upper arms have basically all disappeared! It's also so much cheaper than constantly having to buy creams and scrubs etc to help with KP too - all you need is this glove."
For daily use, the woven natural ramie fibers are perfect for lathering up your favourite body wash for cleansing and gentle exfoliation.
Once every 2-3 weeks, turn the mitt over (to the smoother side) for a total body glow experience. The textured fibers will work to polish and powerfully exfoliate the skin, sloughing off unwanted dead skin cells and improving blood circulation for a healthy, vibrant glow. (See instructions below for the best results).
The glove helps to: 

• Give you baby soft skin ✨ - dramatically smoother, softer, and clearer
• Remove dead skin - you'll literally see it rolling off
• Reduce the appearance (and feel!) of bumpy/strawberry skin 
• Manage keratosis pilaris
• Lighten dark areas on the body such as on knees, armpits, elbows
• Reduce ingrown hairs and congested skin
It also:
Improves circulation, stimulates collagen and fights ageing
Smooths skin for even tanning and effectively removes fake tan
Promotes healthy blood flow for beautiful, glowing skin
Helps reduce the appearance of stretch marks and scarring
Hang loop for easy storage and drying after use.
How to use for deep exfoliation:

1) First, soak your body in warm water in the shower or bath, to really soften up the skin. Don't use any soaps or lotion when using the glove, as the mitt's natural fibers rely on friction to remove dead skin.
2) Wet the mitt and squeeze out any excess water. The glove should be damp, not dripping wet.
3) Once your skin has softened and you have prepared your mitt, move out of the water, and with the mitt, start exfoliating vigorously in upwards and downwards strokes until you see dead skin cells roll away. Note: It is the smoother side of the mitt that is used for this deep exfoliation (the more textured weave side is for daily body wash). The longer you're in the shower or bath, the softer your outer layer of skin will be, and the more dead skin cells will be able to be exfoliated off. 
The more pressure you apply, the better the exfoliation results (redness is normal - especially after a warm soak). 
How to use 'everyday'
Just apply your favorite body wash/shower gel etc directly onto the glove (onto the and then in circular motions, use it to lather and cleanse your body.