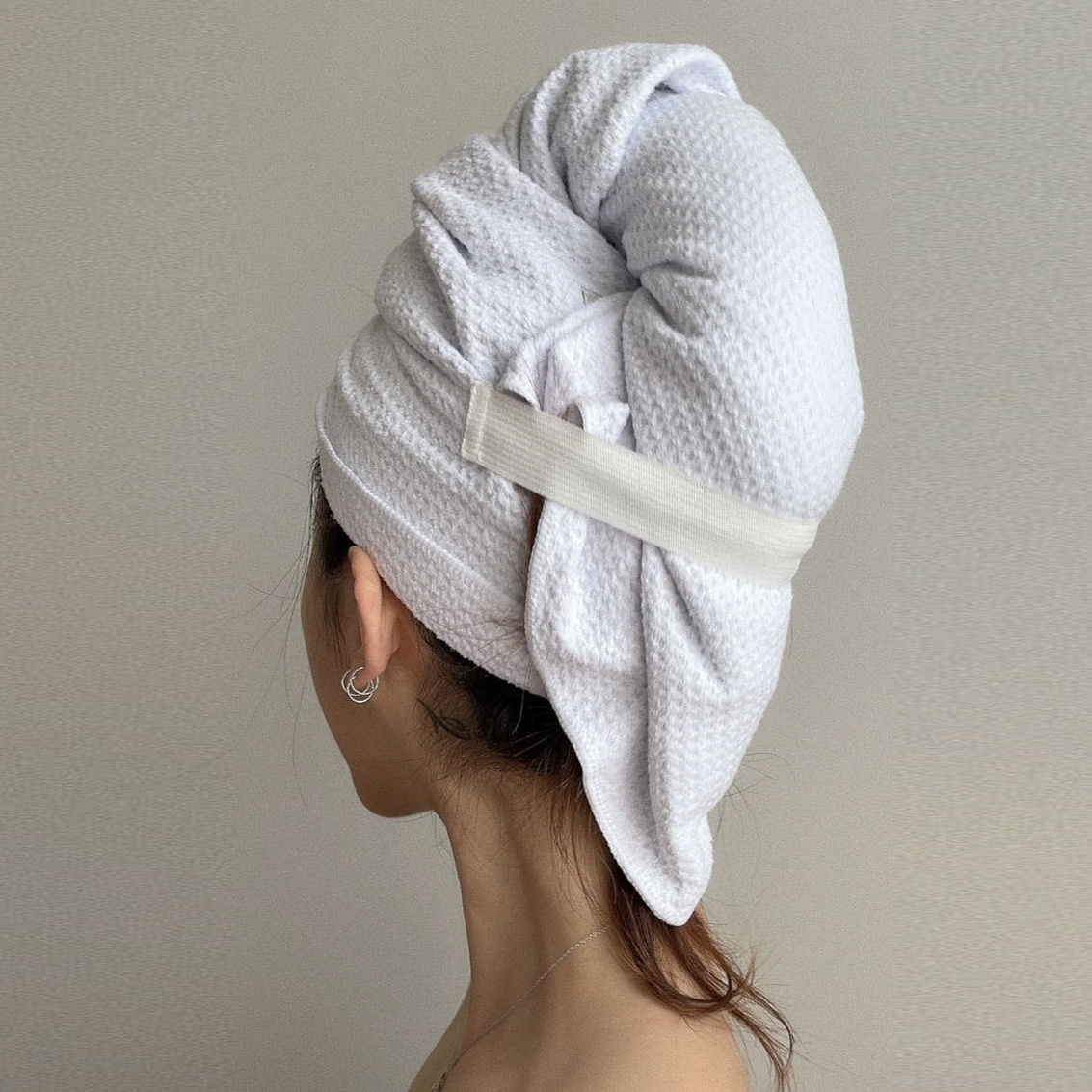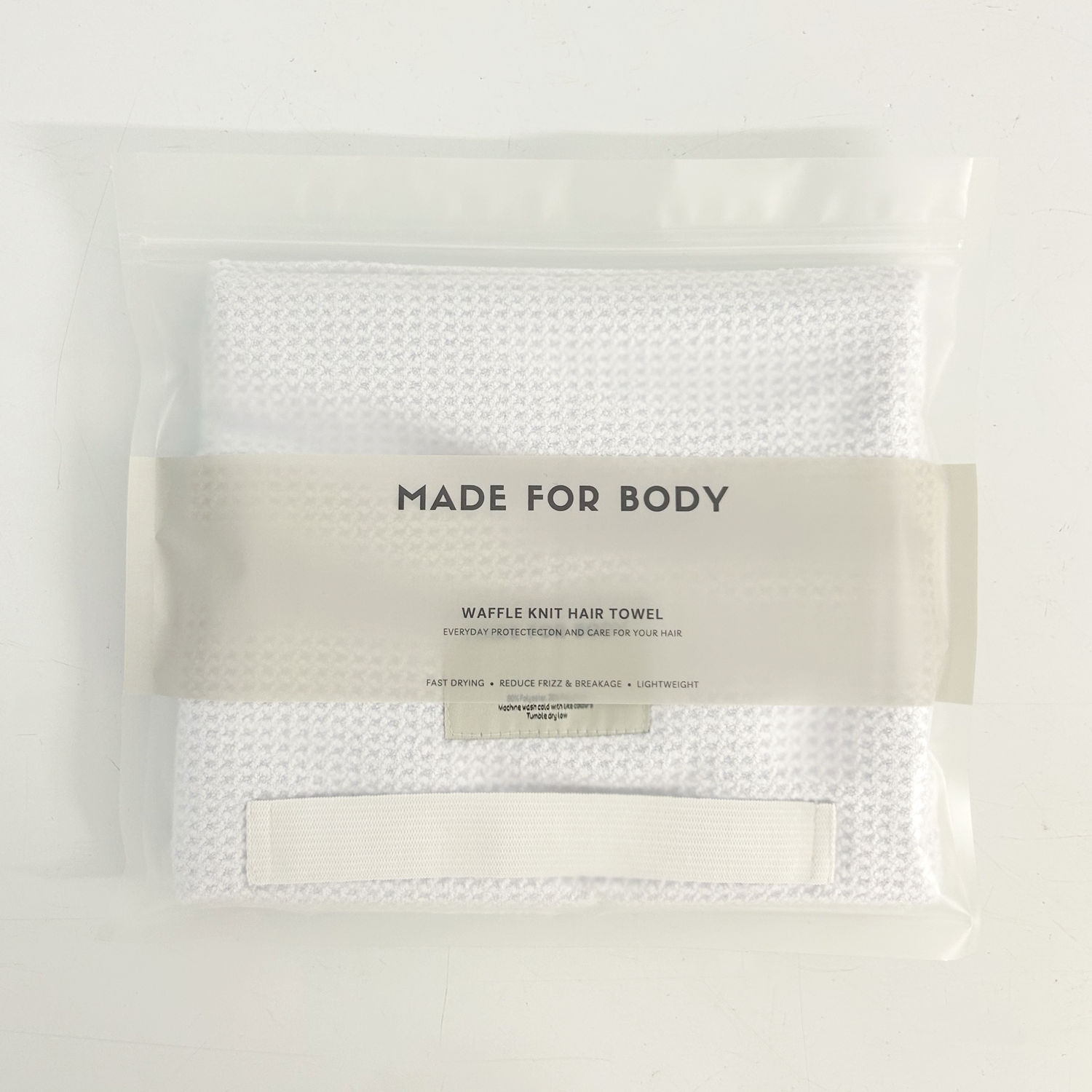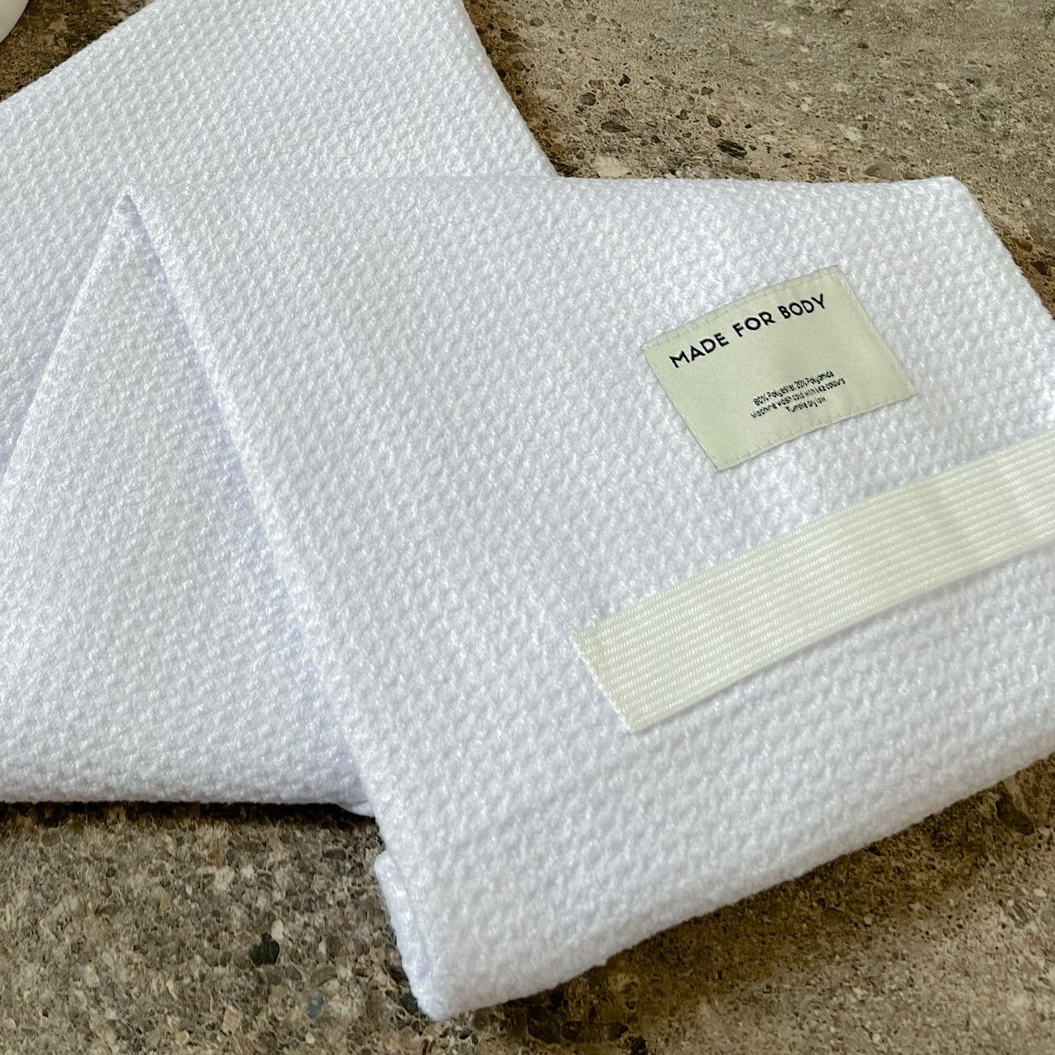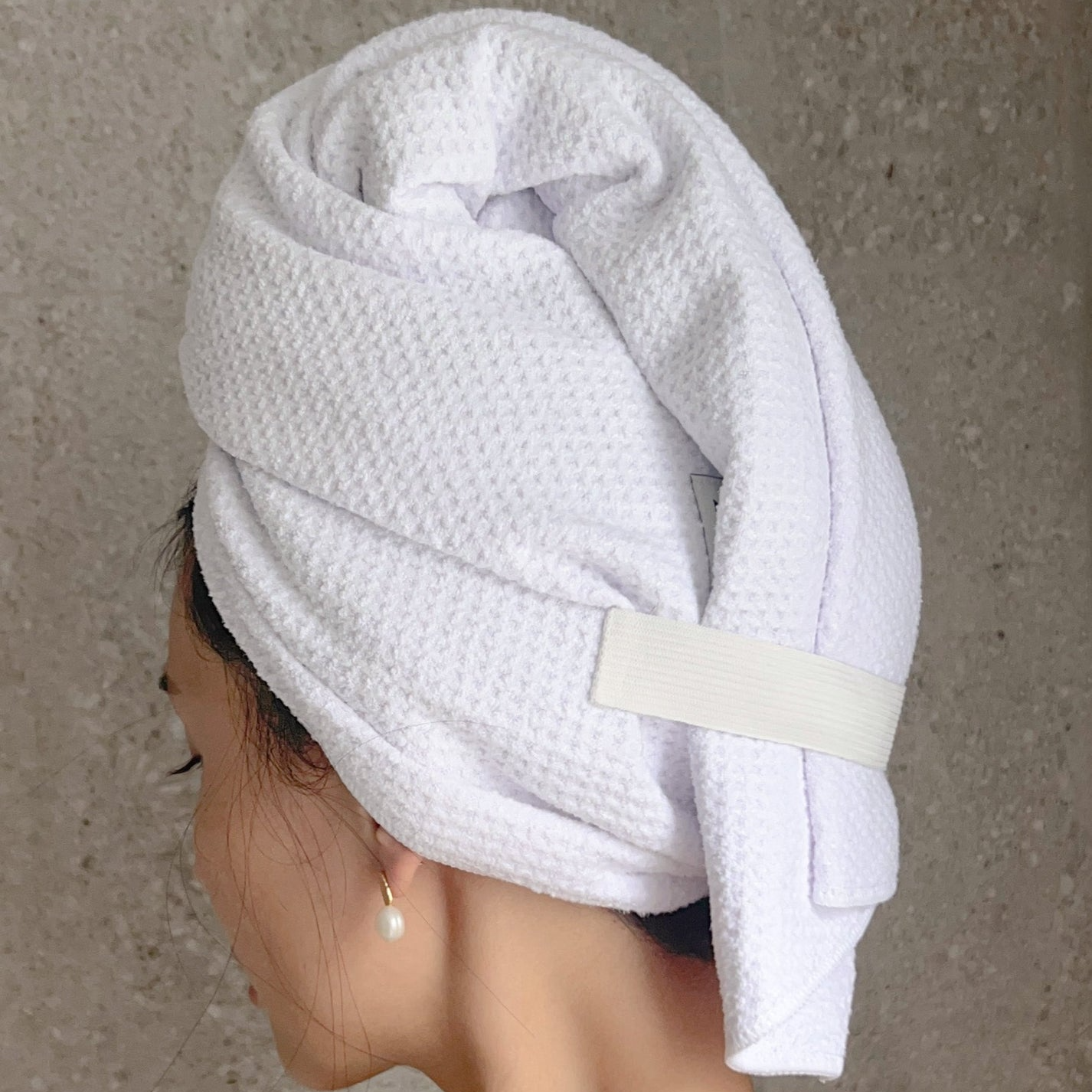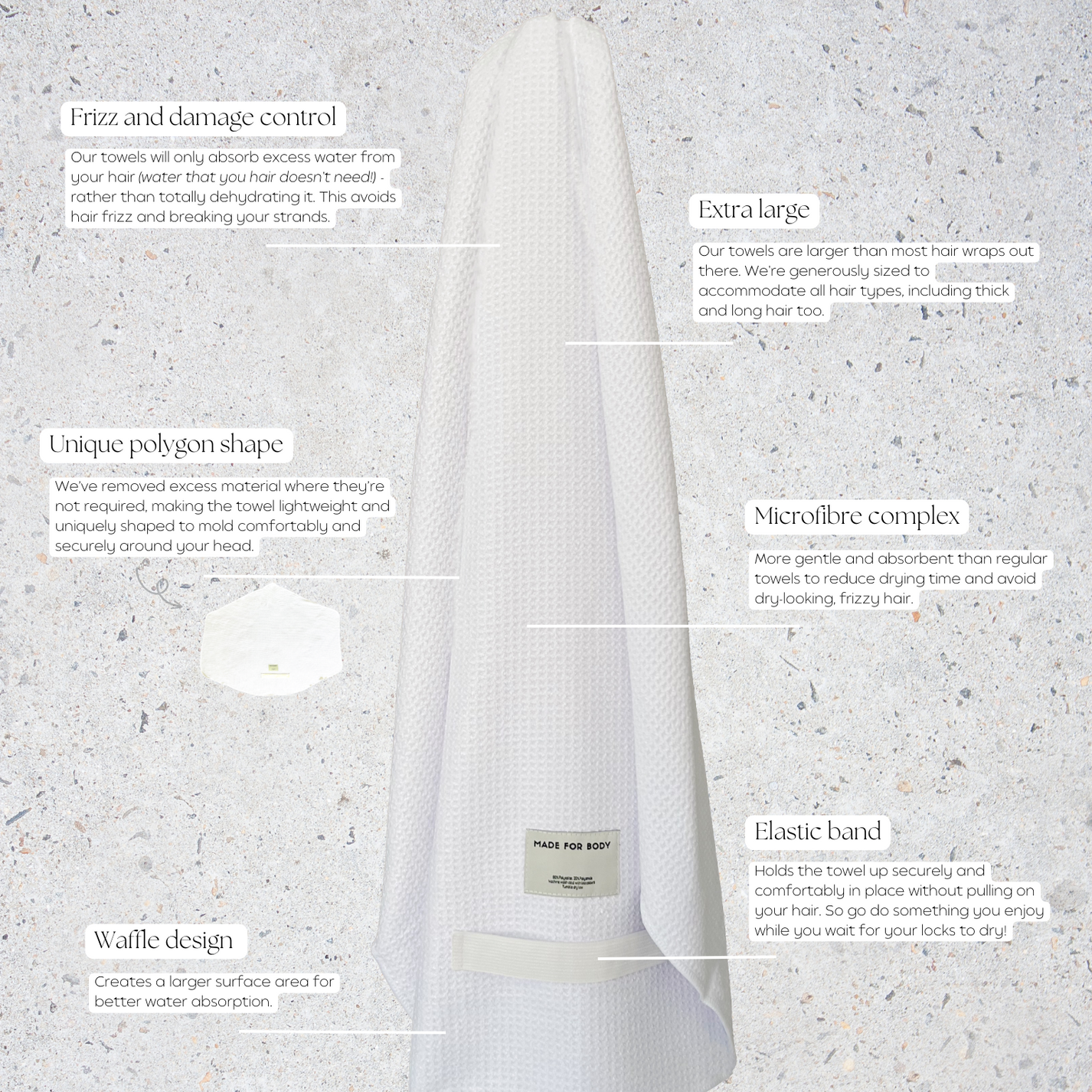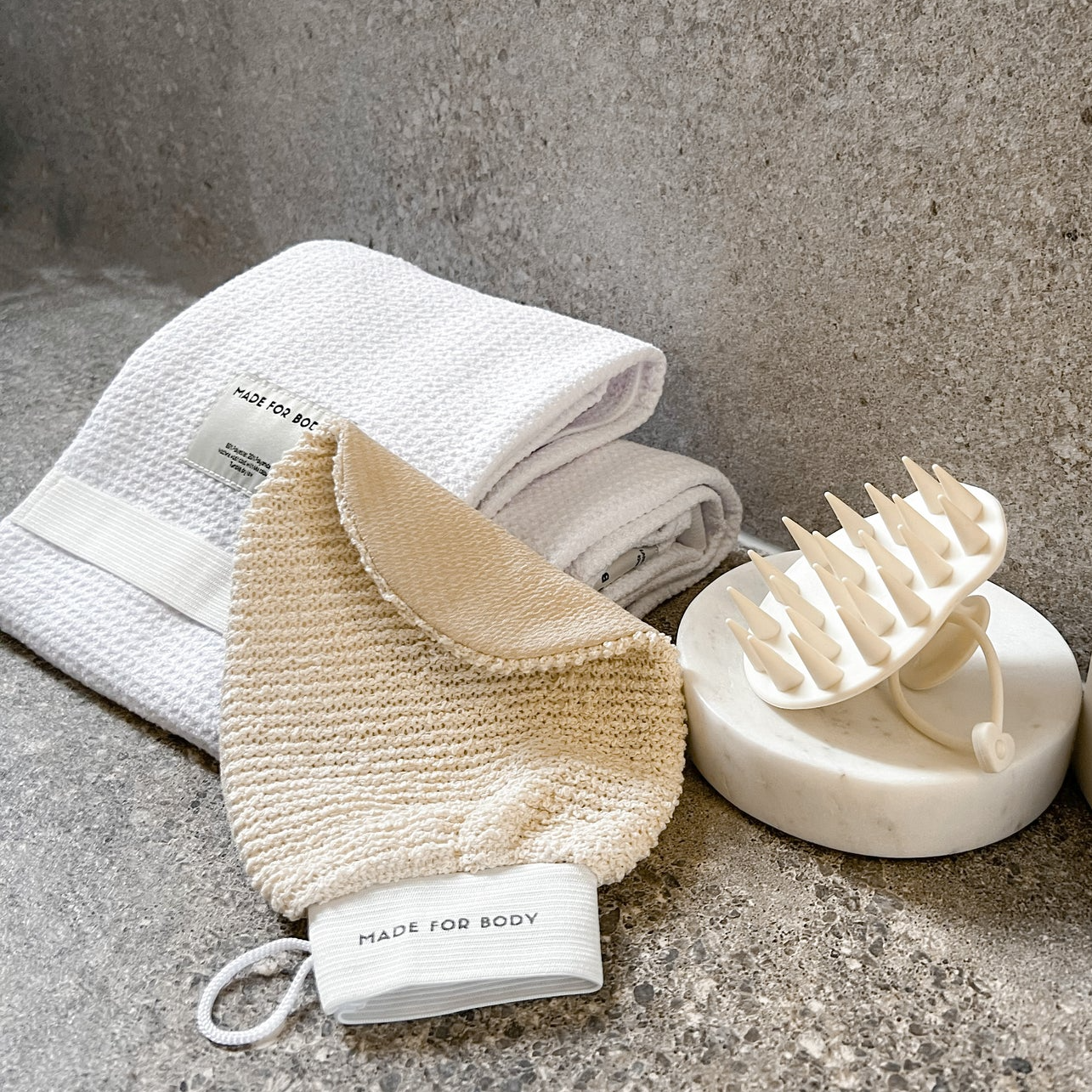 Made for Body - Microfibre Hair Towel
$45.00
Made for Body's hair towel / turban is an extra absorbent, incredibly soft, waffle microfibre towel that:

1. Gently dries your hair in a fraction of the time compared to a regular towel, 
2. while protecting your hair from friction, static, frizz and breakage. 
Microfibre is much more gentle than regular bathroom towels, but is also more absorbent - so not only will this hair turban save your hair from friction, frizz and breakage, it will also dry your hair much faster.
Made generously sized to accommodate thick and long-haired girlies too - with a unique curve that shapes around your head for a secure, yet lightweight fit. 
Microfibre - more gentle and more absorbent than regular towels, to reduce drying time, and reduce hair breakage and frizz 
Waffle design - creates a larger surface area for water absorption from your hair
Elastic band - holds your towel up securely (without pulling) while you make coffee, do yoga or wash the dishes!
Custom designed shape - to mould comfortably and securely around your head.
Generously sized to accommodate thick and long hair.
Suitable for all hair types, including damaged or coloured hair.
(Dimensions: 800 x 950 mm)