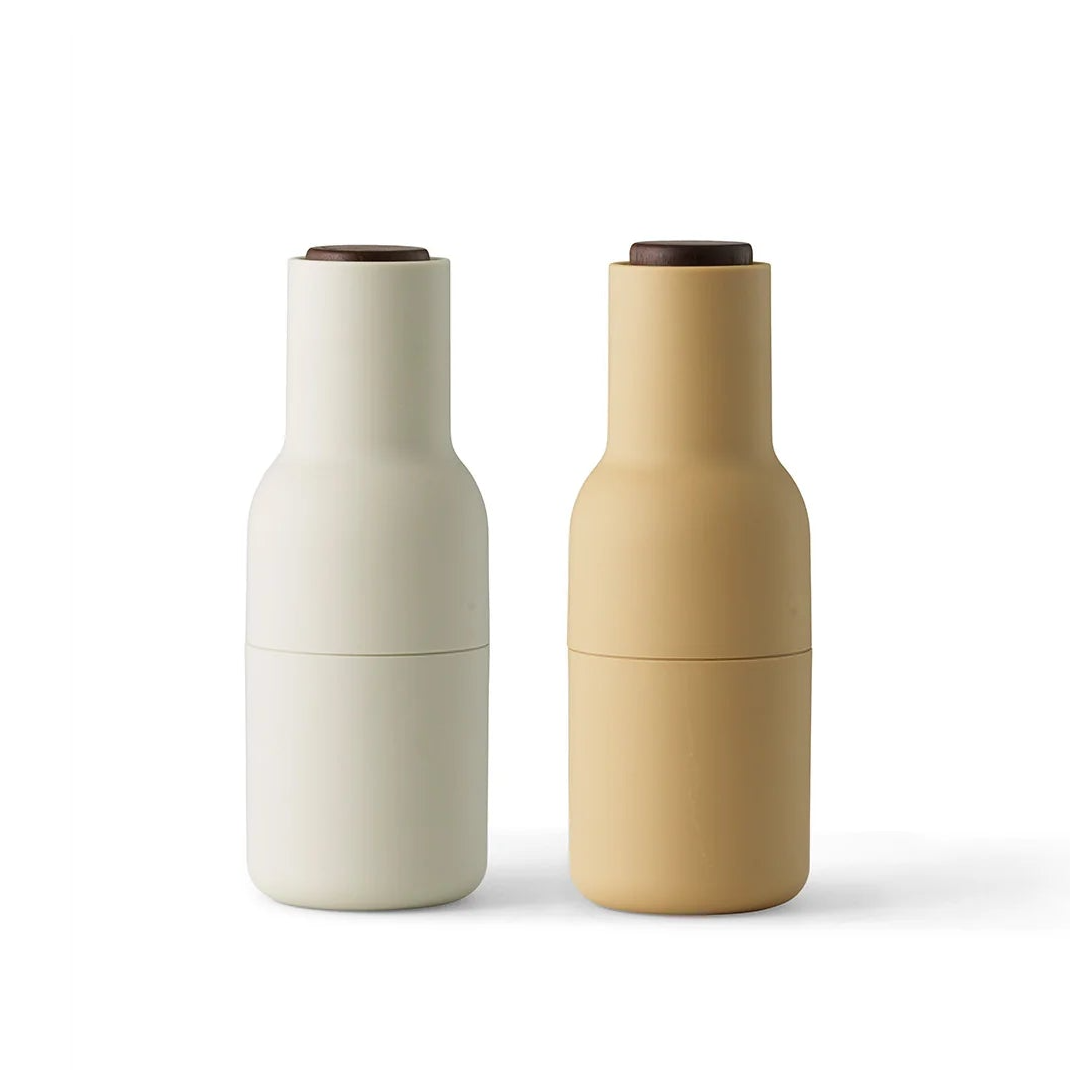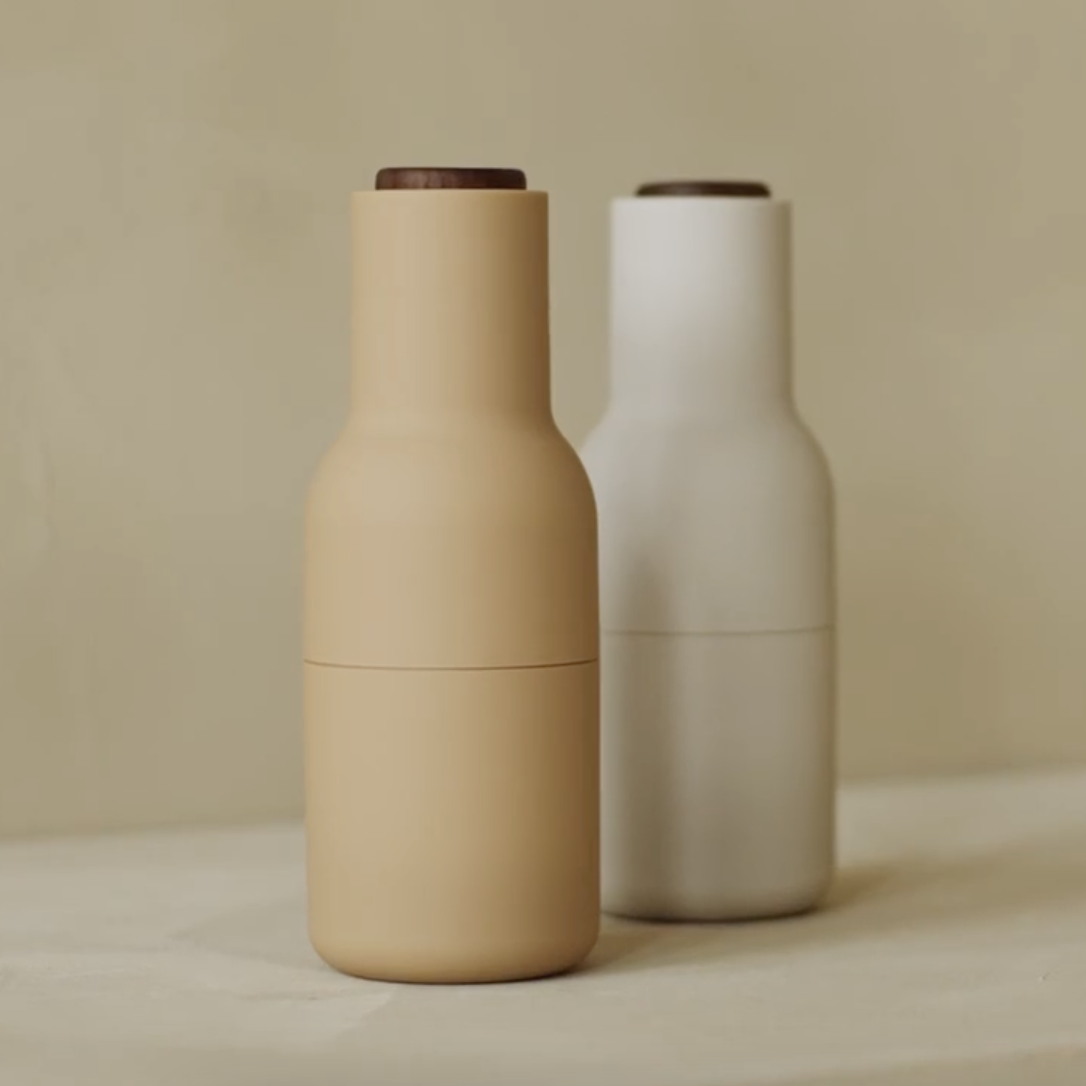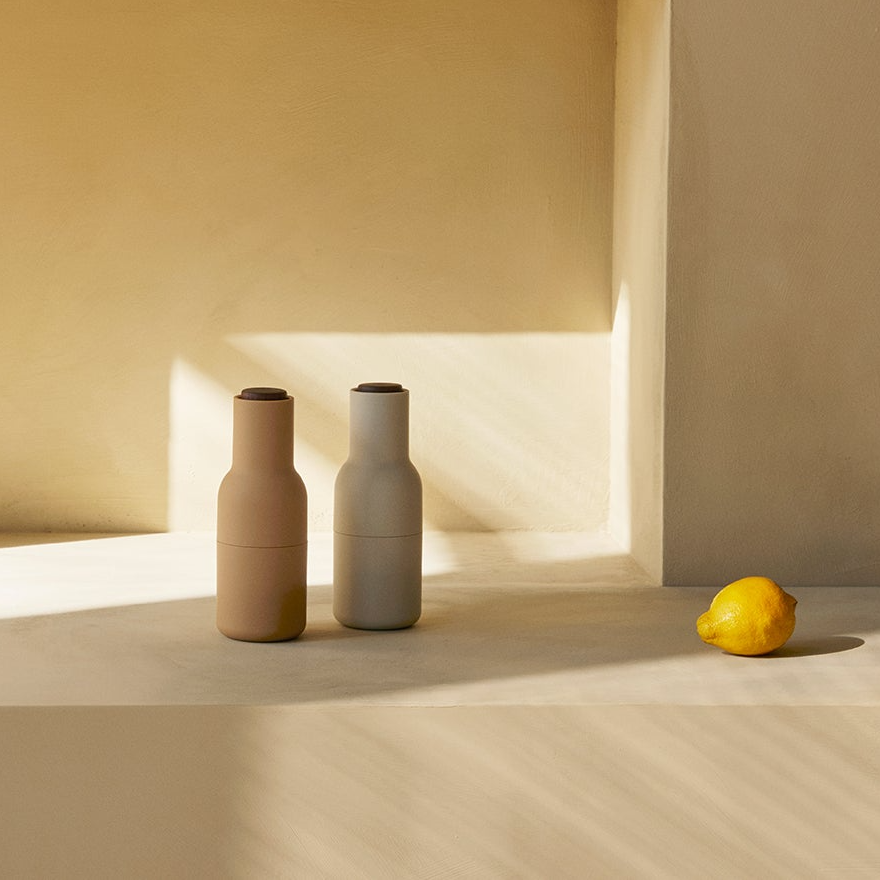 Menu Salt + Pepper Grinders - Barley
$169.00
Pair of Menu Salt and Pepper grinders in the new colourway 'Barley' - a warm neutral that works with any kitchen design. With Walnut lid.
Designed by Norm Architects for Scandinavian design icons Menu, these grinders have become a must-have for the modern home.
Mills all kinds of salt and peppercorns, as well as spices and seeds.
- Ceramic grinder mechanism - powerful grind, won't rust
- Change coarseness from very fine to chunky using the timber lids
- Easy to operate, fill and clean
- The upright design means means no more little piles of salt and pepper on your table/countertop
They come in a range of beautiful, soft Scandinavian colours. Bon appétit.
Size ~ 8cm diameter (at base) x 20cm tall