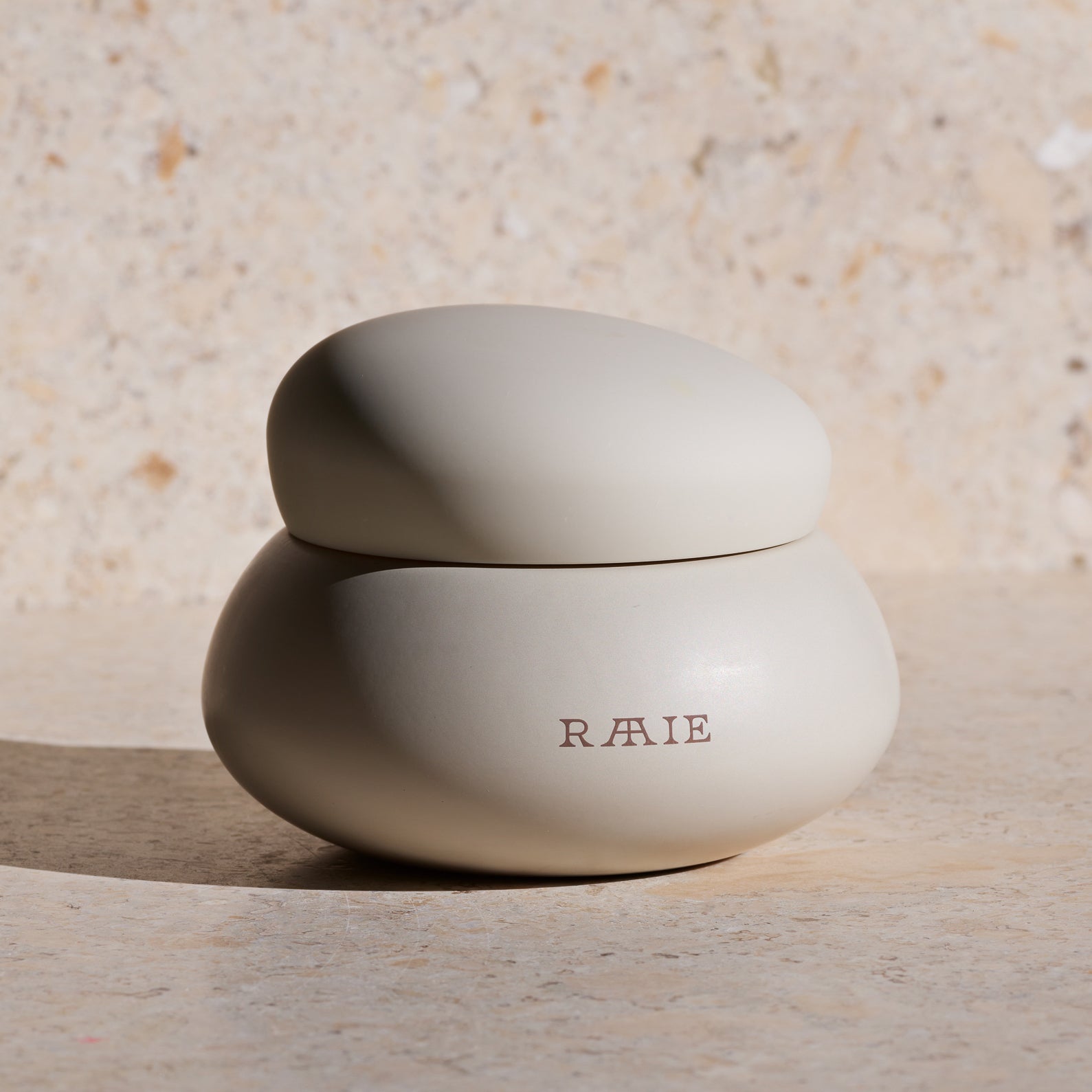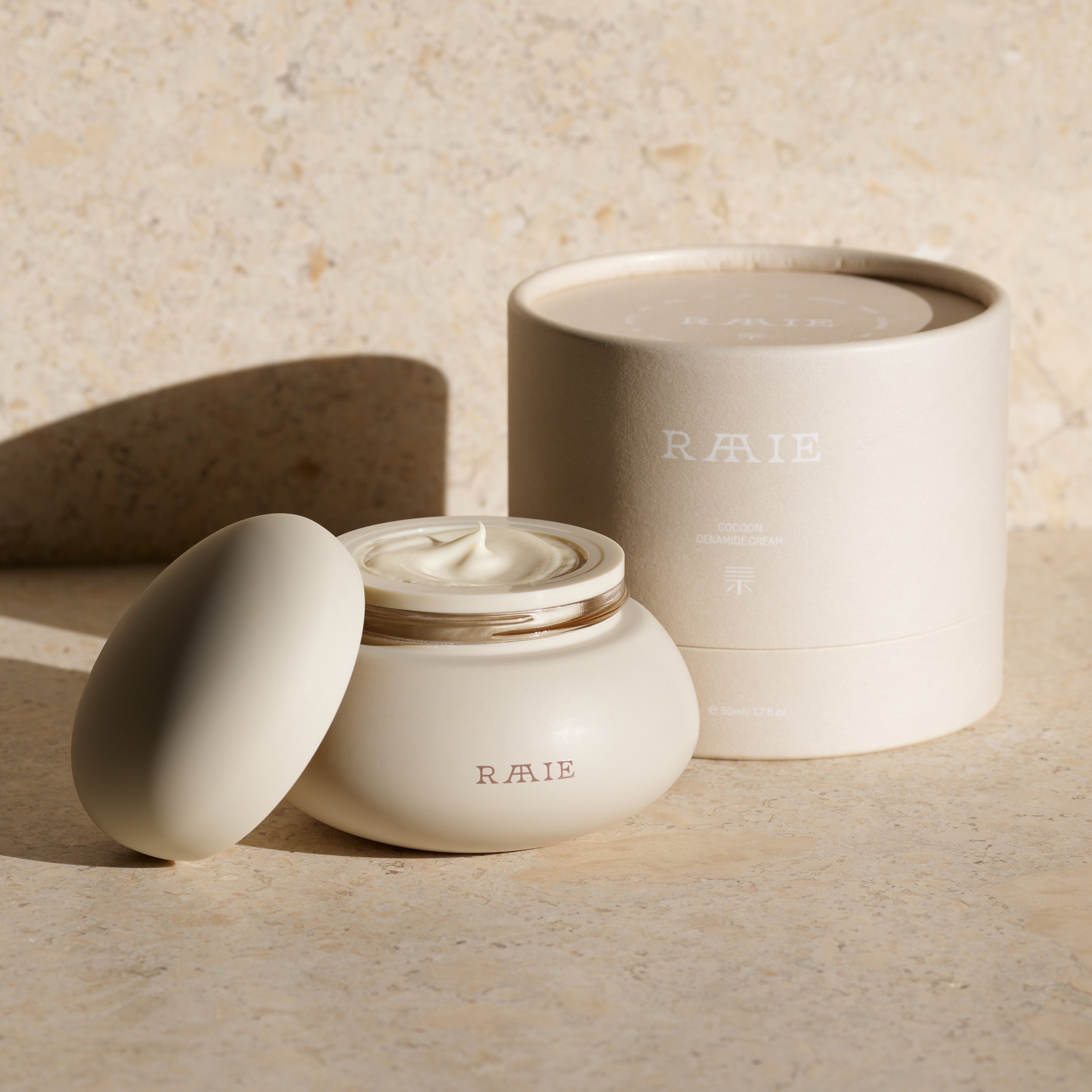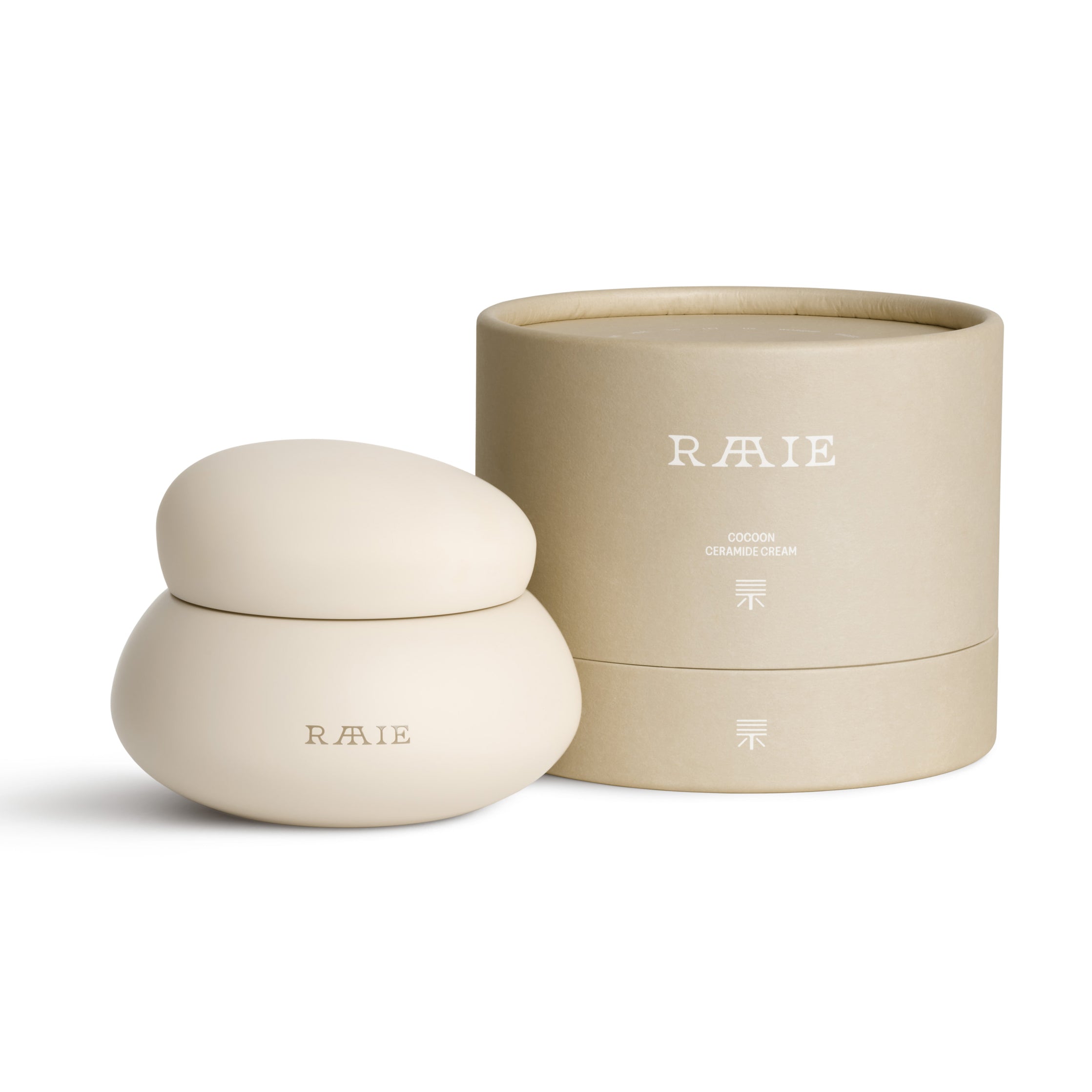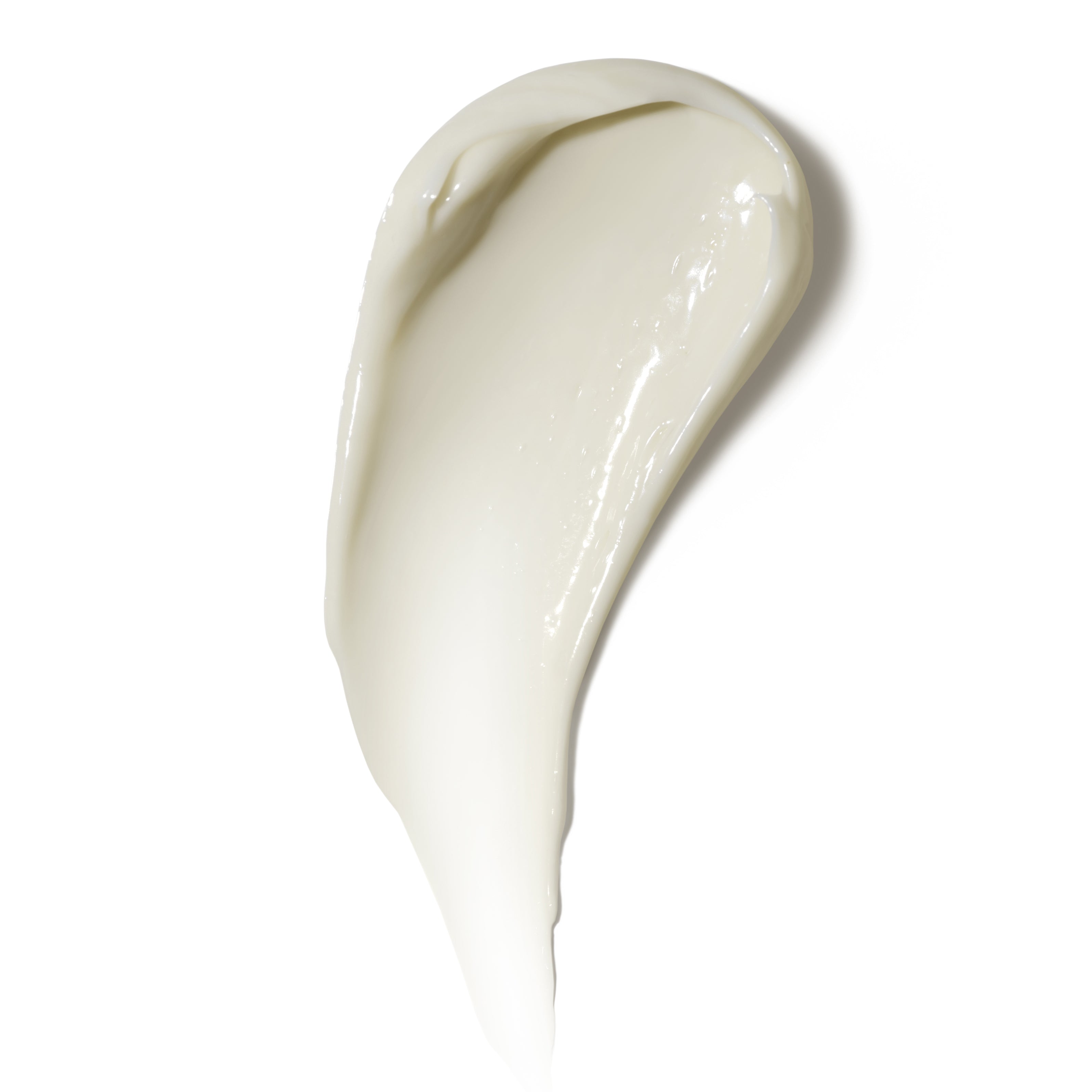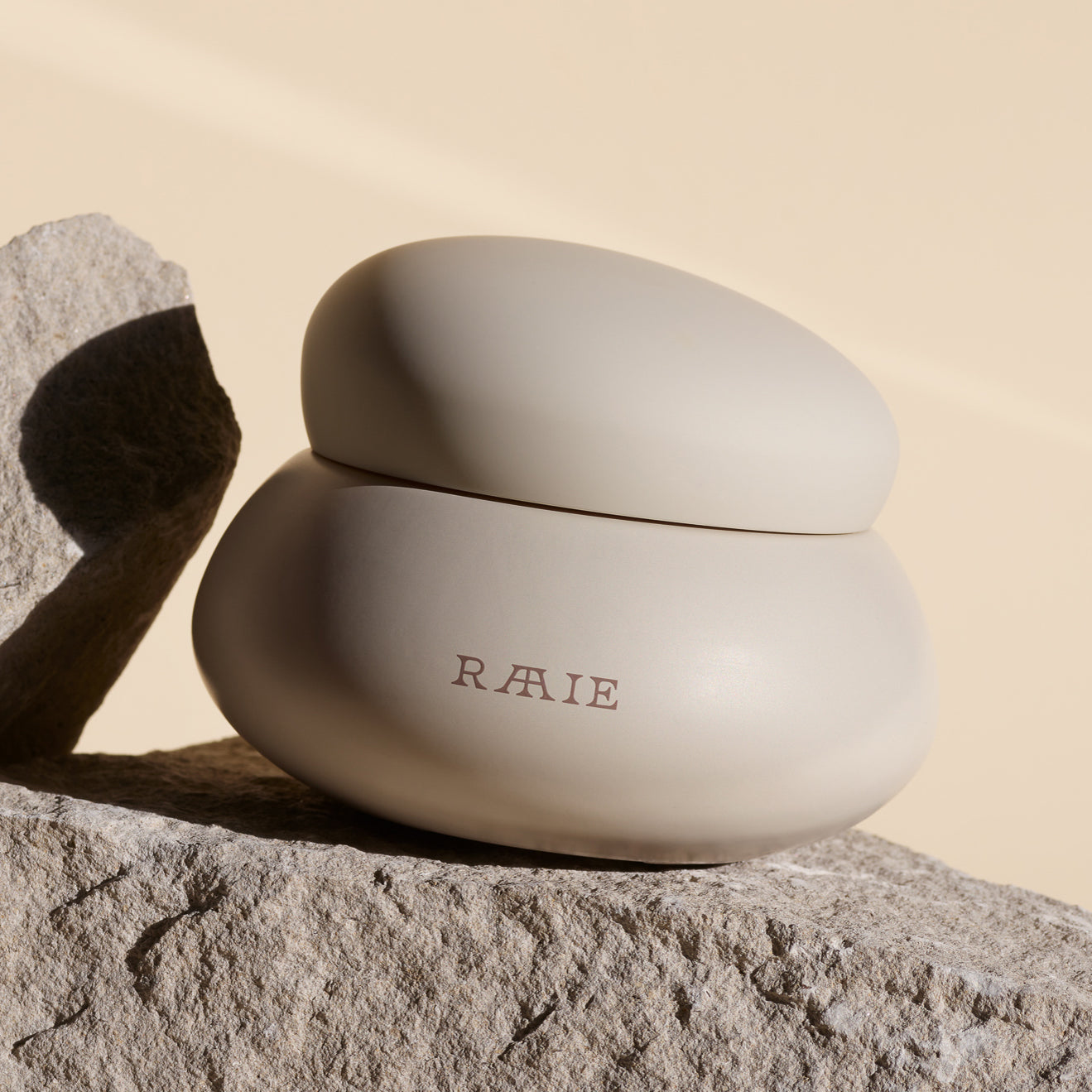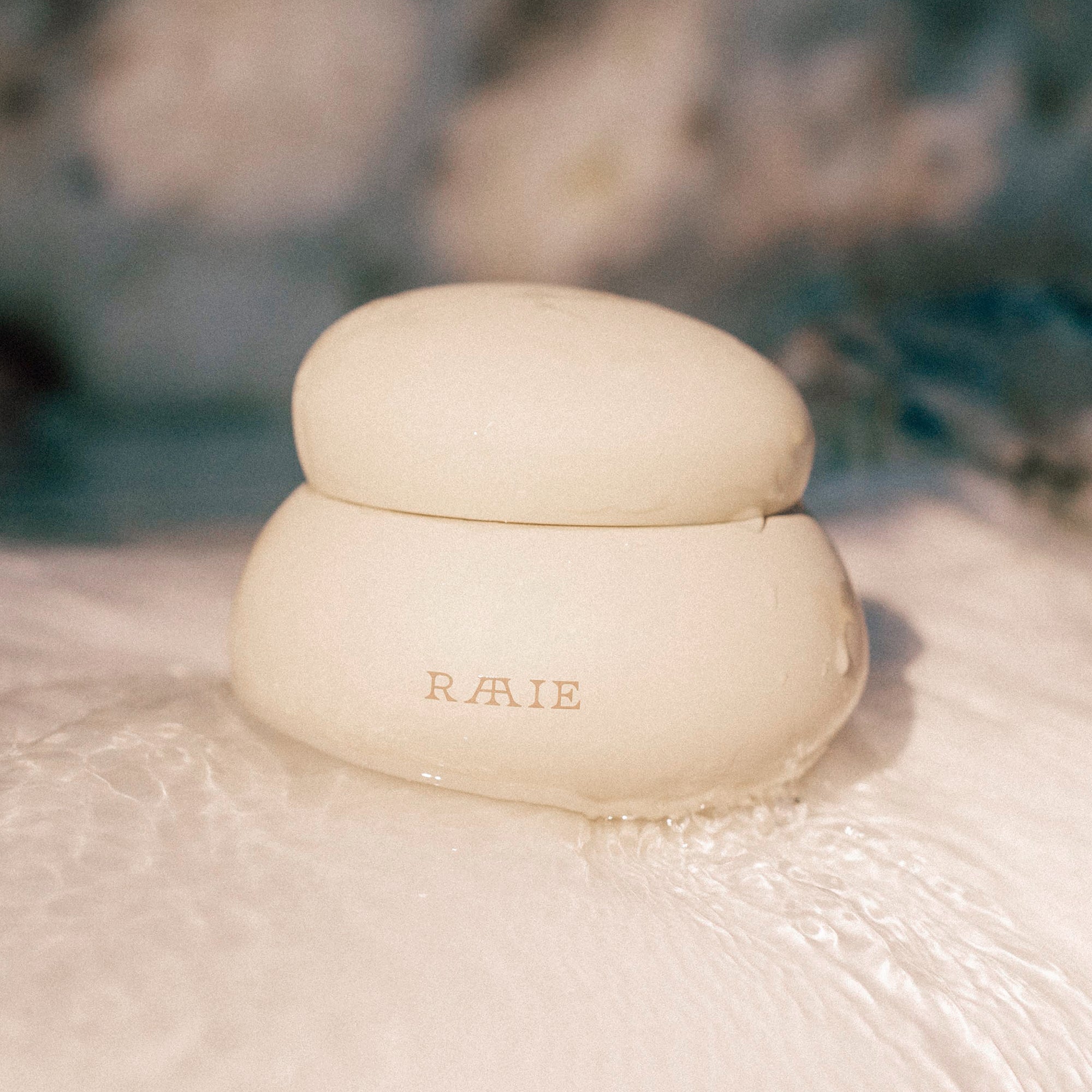 RAAIE - Cocoon Ceramide Cream
$145.00
SOOTHE, HYDRATE AND REPAIR SKIN
This multi-functional moisturiser really is the ultimate cocoon of hydration and protection. It triggers your skin's own defence mechanisms to repair dry or distressed skin.
The innovative formula contains a blend of seven ceramides that rebuild the skin barrier (the outer layer of skin), enabling it to retain moisture, and making it appear plumper and healthier. Plant-transforming growth factors, fermented minerals, and chebula increase firmness and elasticity. Hyaluronic acid is combined with New Zealand marine algae to deeply hydrate the skin, while mānuka honey MGO 850+, wild-harvested alpine rosehip and avocado oil lock moisture in.
KEY INGREDIENTS
• A blend of seven different ceramides: Rebuilds skin barrier for plumper, more bouncy and hydrated skin
Skin-identical long-chain ceramides and short-chain bioactive ceramides to strengthen the skin barrier and help prevent moisture loss. Your skin barrier is your top layer of the skin and is your body's frontline defence against everything the environmental stressors like UV radiation and pollution. Ceramides rebuild and restore the barrier, enabling it to retain moisture, and making it appear plumper, and healthier.
• Plant-Transforming Growth Factors: repairs damaged skin cells
Growth factors tell your skin to repair damaged cells (as a result of environmental damage, aging, or other products you may have used that have caused irritation) and make it behave like younger, healthier skin, by promoting the formation of collagen and elastin to provide firmness and elasticity. 
• Fermented minerals: builds skin strength and elasticity
Bio-transformed trace elements obtained from metallic copper, zinc and manganese, which are vital for maintaining your skin's strength and elasticity. By fermenting the minerals, we make them directly bio-disposable to the skin.  

• Chebula: repairs skin cells
Rich in vitamins C and K, as well as protective flavonoid antioxidants, which have a regenerative and protective effect on the skin.

• Hyaluronic acid: hydrating
Increases the skin's water content, giving it a plump, hydrated look.

• Mānuka honey MGO 850+: promotes collagen production
A highly potent grade of MGO850+, this liquid gold is packed with essential vitamins, minerals, antioxidants and plant enzymes. Studies show that the Methylglyoxal found in mānuka honey increases and protects the production of collagen in the skin, promoting structural regrowth. 
• Mamaku Black Fern: Lifts and tightens skin
Native black fern that contains a very unique natural elixir of biopolymers and nutrients which lift and tighten the skin, reducing fine lines and wrinkles.

• Antartic marine algae: hydrates and brightens skin
Hand-harvested off the very Southern tip of New Zealand, this algae is packed full of antioxidants and rich minerals from pristine streams that come up from the Antarctic, providing long-lasting hydration and skin-brightening benefits. 

• Alpine rosehip: nourishes and heals skin 
Hand-harvested from Wanaka; where rosehips thrive in this alpine environment. Packed with vitamins and fatty acids, especially omega-3 (linolenic acid) and omega-6 (linoleic acid) to soften skin and improve skin barrier function. 

• New Zealand avocado oil: supports barrier function
Rich in vitamins (potassium, sodium, magnesium, vitamins A, C, and K, folic acid, vitamin B6, and niacin) and fatty acids. It instantly hydrates and leaves skin feeling soft and nourished, and prevents damage from free radicals.
KEY BENEFITS 
+ Soothes and comforts skin
+ Strengthens skin's moisture barrier
+ Hydrates skin for a plumper, healthier appearance 
+ Repairs damaged skin
+ Promotes collagen formation
+ Rebuilds skin strength and elasticity
SENSORY NOTES
Luxurious, rich whipped cream texture that absorbs effortlessly into skin and provides a perfect base for makeup. 
HOW TO USE
Apply day and/or night, as the final step in your bedtime skincare routine or just before your SPF in the morning.
SKIN TYPE
Normal to dry, distressed skin. 
50ml