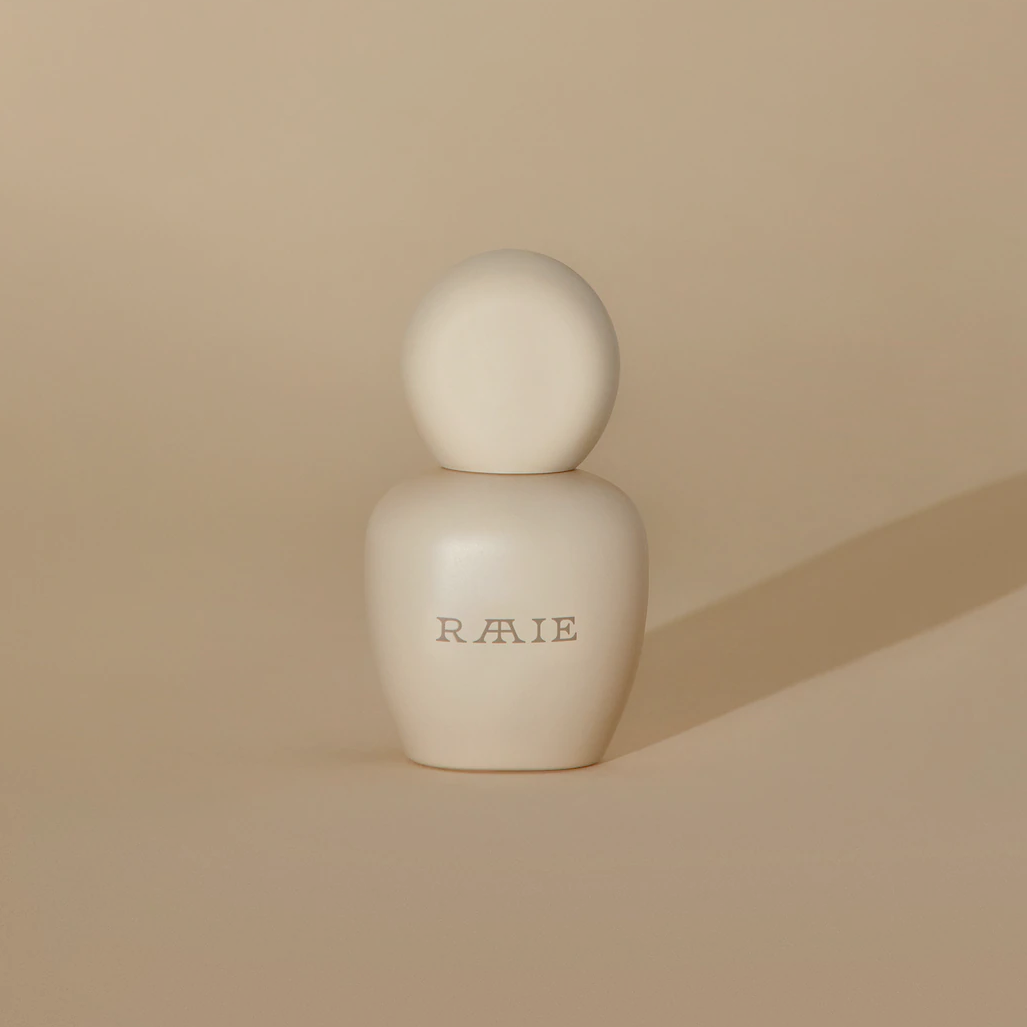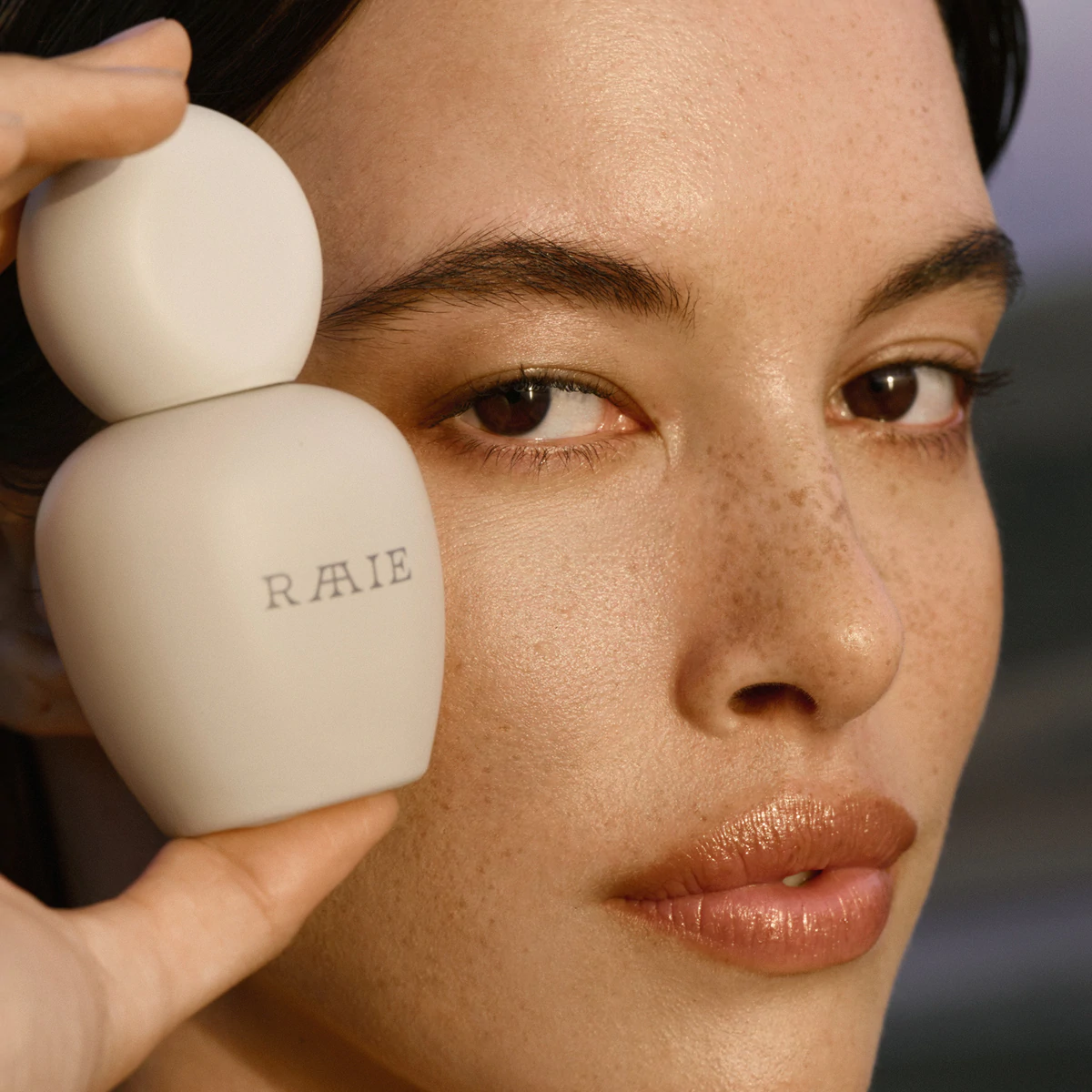 RAAIE Skincare - Morning Dew Vitamin C Serum
$153.00
Bestseller: Global Multi-Award Winning Vitamin C Serum
~
RAAIE Morning Dew Vitamin C Serum is a truly skin-transforming Vitamin C serum which noticeably brightens skin, fades pigmentation and evens out skin tone.

Raaie's Vitamin C serum has quickly become a bestseller (and a highly re-purchased one!) thanks to its results-driven formula. Used each morning, it doesn't take long to start noticing a more dewy, radiant glow.
Morning Dew Vitamin C contains two different types of Vitamin C (15% Vitamin C total) which work to fade hyperpigmentation, redness, dark spots and acne scarring, brighten skin and even out skin tone. There's also Vitamin E and Ferulic Acid included, as these have been proven to boost the effectiveness of Vitamin C.
Plus, as if the Vitamin C wasn't enough, RAAIE have included two hyaluronic acids for hydration, and a potent mix of New Zealand botanicals, known for thriving in our extreme UV environments, for added UV protection: wild NZ Blackcurrants (rich in fruit antioxidants to protect against UV damage), Sauvignon Blanc Grapeseed (protect and reverse signs of ageing), Mamaku Black Fern (hydrating and tightening effect), and Kānuka (healing and anti- inflammatory) work synergistically to protect skin from daily damage.
Note:

 E

ach bottle contains 150 pumps of product, enough for approximately 5 months of use, using every single day.
RAAIE VITAMIN C SERUM BENEFITS:

+ Brightens skin
+ Reduces skin redness
+ Reduces fine lines & wrinkles
+ Fades hyperpigmentation
+ Prevents & reverses sun damage
+ Boosts collagen
ACTIVE INGREDIENTS:
+ 15% Vitamin C
+ Wild blackcurrants
+ Sauvignon blanc grape seed
+ Mamaku black fern
+ Kānuka leaf
+ Vitamin E
+ Ferulic acid 
+ 2 x hyaluronic acids for hydration
How to use: Apply to clean skin in the mornings, followed by your favourite moisturiser + SPF
~
KEY INGREDIENTS:
15% Vitamin C: The power player in creating that dewy, youthful glow.
A power blend of two different types of Vitamin C; 13% Ascorbyl Tetraisopalmitate (the most stable and easily absorbable form of Vitamin C) and 2% Magnesium Ascorbyl Phosphate (with additional brightening capabilities) that work together to give you a dewy glow, brighten skin tone, reduce hyperpigmentation and diminish the appearance of fine lines and wrinkles by stimulating your own collagen production.
1% Vitamin E: Antioxidant + boosts power of Vitamin C
Antioxidant and very hydrating molecule because it works as a both a humectant (to absorb water into the skin) and an emollient (to trap water in the skin). It also improves the protective ability of Vitamin C.
0.5% Ferulic Acid: Antioxidant + boosts power of Vitamin C
Antioxidant that acts as a shield to protect against free radical formation and also works synergistically to boost the efficacy of the Vitamin C's.
2 x Hyaluronic Acids: Hydrating
Two different molecular weights of hyaluronic acid to supercharge hydration and give a dewy look on the surface of the skin, as well as hydrating deeper layers of the skin for lasting hydration throughout the day.
NZ Blackcurrants: Protect against UV damage
Protect against UV damage with the highest anthocyanin levels of any berries. Anthocyanins are like a "plant sunscreen" that guard cells from damage by UV exposure.
Sauvignon Blanc Grape Seed: Protect against UV damage
Grown in the Marlborough valleys, these seeds have twice as many polyphenols as any other grape seeds in the world. Polyphenols reverse the signs of ageing like sunspots, fine lines and wrinkles, and they protect against future UV skin damage.
Mamaku Black Fern: Lift + tighten
Native black fern that contains a unique natural elixir of biopolymers and nutrients which lift and tighten the skin, reducing fine lines and wrinkles.
Native Kānuka: Healing + anti-inflammatory
Soothes and repairs damaged or inflamed skin due to its high concentration of arabinogalactan proteins (AGPs), which are known immunostimulators that heal and strengthen skin.
NZ Alpine Rosehip: Nourish + smooth
A natural form of Vitamin A and essential fatty acids, especially omega-3 (linolenic acid) and omega-6 (linoleic acid) to soften skin and improve skin barrier function. Wild-harvested from Wanaka.
RAAIE Skincare is free from parabens, phthalates, silicone, petroleum products (petrolatum, mineral oil, paraffin wax), proplelyne and butelyne glycol, PEGs, sulphates (SLS, SLES), artificial dyes and synthetic fragrances.
~
RESULTS
These ingredients are proven to result in skin that is up to:
+ 5 times the luminosity
+ 30% reduction in redness
+ 43% more hydrated
+ 32% smoother
+ 37% less dry
RAAIE Vitamin C Morning Dew Consumer testing *
+ 91% said their skin looked brighter
+ 89% said their skin looked more dewy
+ 86% said their skin looked more even toned
* Panel of 36 respondents between the ages of 24-56, over 6 weeks of using RAAIE Morning Dew every day.
HOW TO USE RAAIE MORNING DEW VITAMIN C SERUM:
Pump and apply to clean skin in the mornings, followed by your favourite mosituriser + SPF.
Pro tip: Apply to slightly damp skin to increase penetration and lock in moisture.
~
Claims need peer-reviewed data - RAAIE only markets actives with third party research. 
Vegan and Cruelty Free - vegan ingredients, tested on humans not animals.