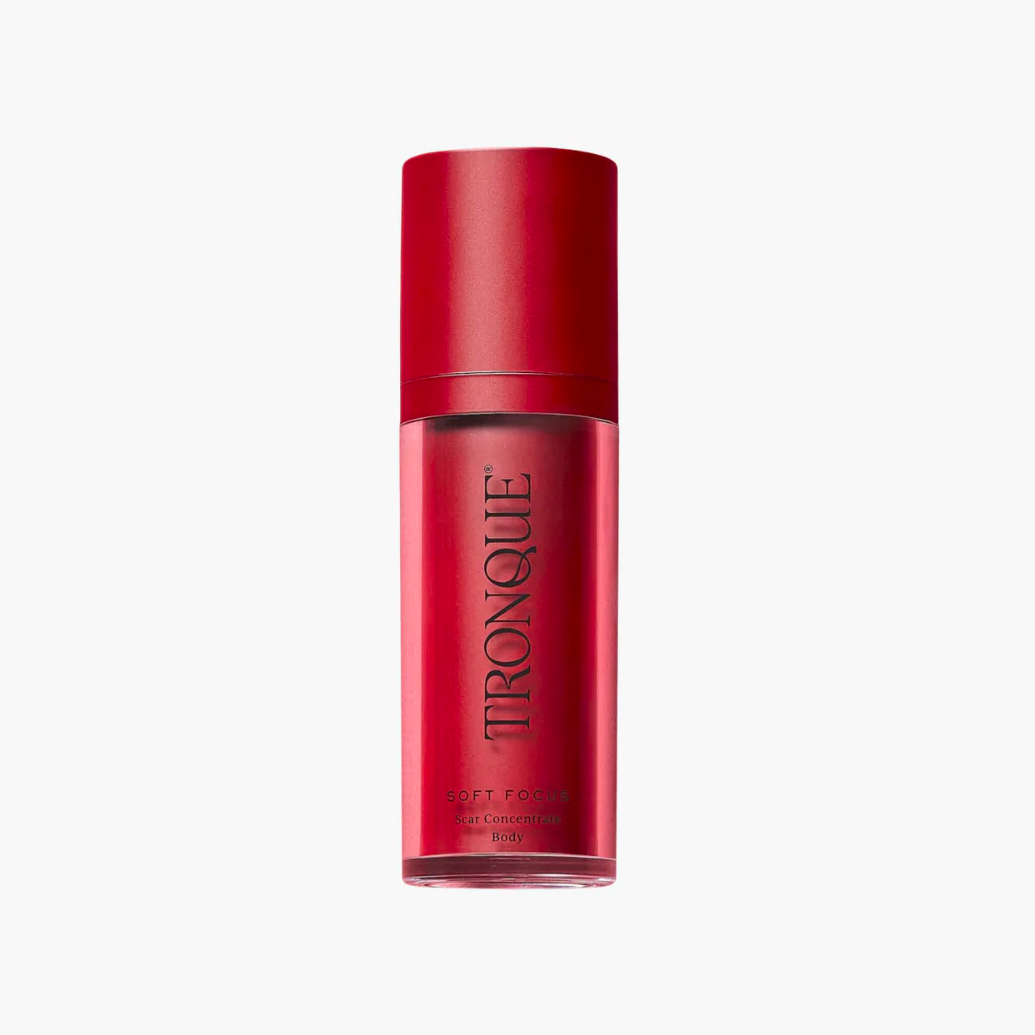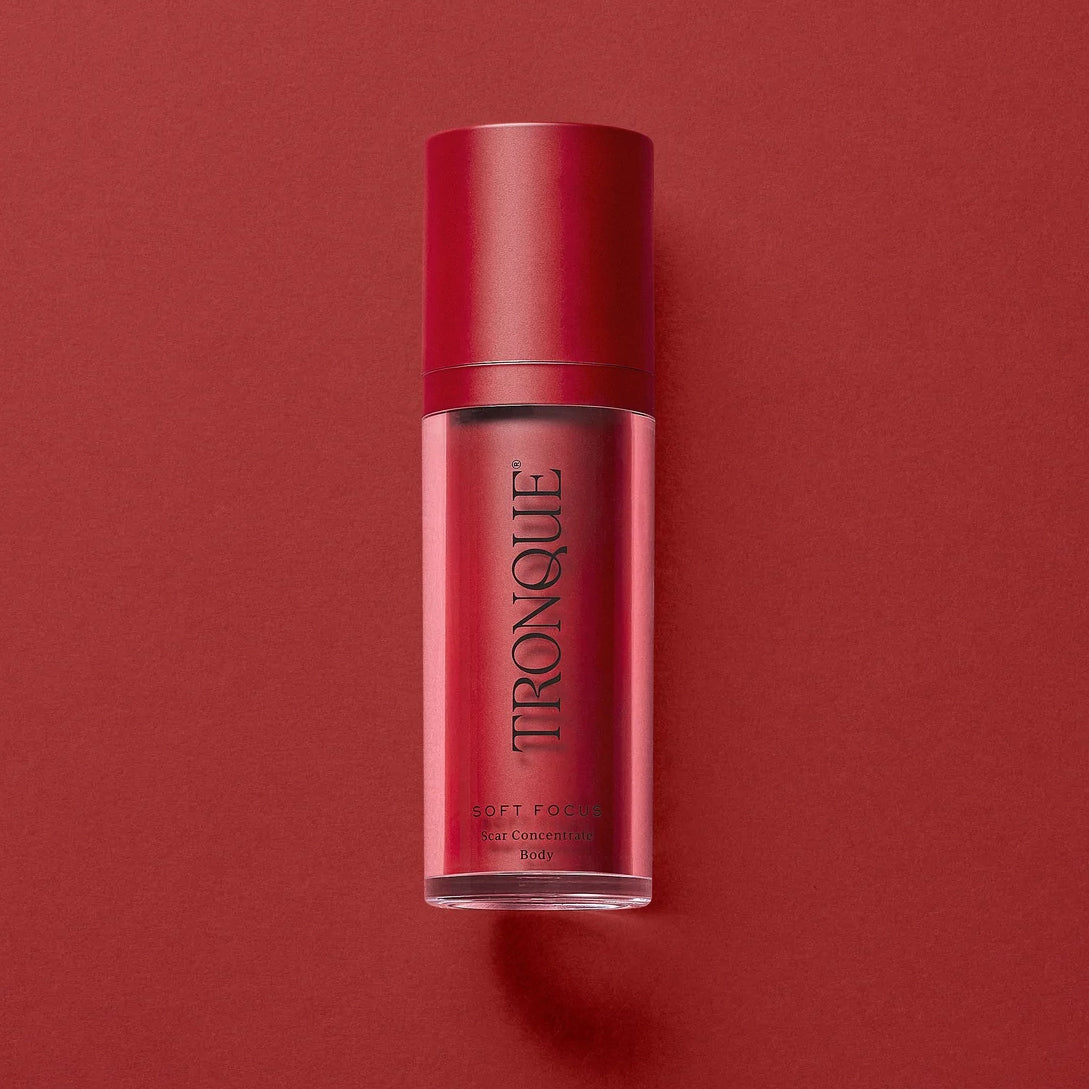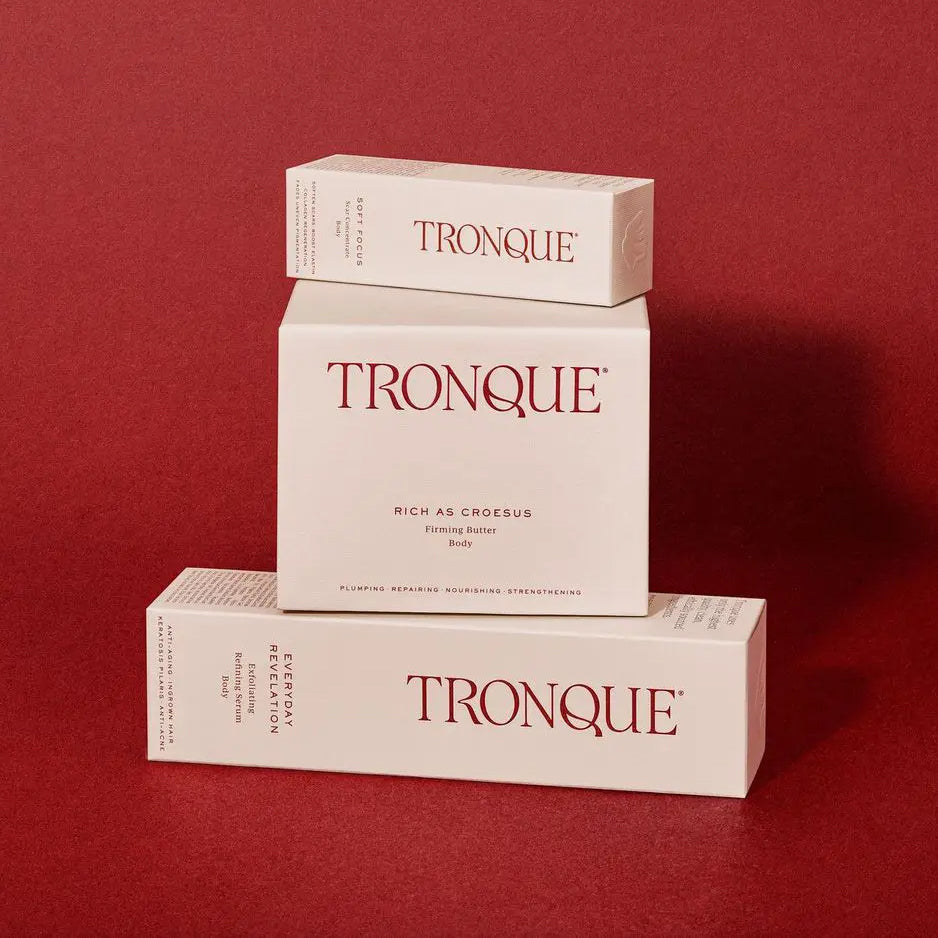 TRONQUE - Scar Concentrate
$160.00
We're very proud to stock New Zealand brand Tronque and their facial-grade body care products. This is high-performance, highly-active skincare. Formulated with the best of science, and using only clean, safe ingredients - to care for the skin on your body as beautifully as you care for your face. 
Tronque's Soft Focus Scar Concentrate softens and minimises the texture and look of scars. It also combats uneven pigmentation, with a powerful formula that includes four high potency forms of Vitamin C (including Vitamin C THD, which is 50x more effective than L-Ascorbic Acid).
Plus, this concentrate contains a complex of 26 bioactive superfruits and antioxidants that improve the formation of new tissue, by increasing cell turnover and encouraging collagen production.
Applied anywhere on the face or body, the non-irritating bi-phase formula intensely nourishes, rebuilds, reduces inflammation and fades stretch marks with powerful botanicals.
Plant stem cells and nature's Retinol bakuchiol penetrate to boost elastin production - repairing the appearance, improving form and giving movement to scars.
Use this Scar Concentrate to:
Soften new and old scars: post-caesarean, orthopaedic surgery, mastectomy, cosmetic surgery, face and body acne, radiation treatment
Fade stretch marks
Fade pigmentation
Boost collagen production
Stimulate new skin cells, collagen and elastic production
Calm irritated and reactive skin
Smooth rough skin
You can also cocktail this Scar Concentrate with the TRONQUE Exfoliating Refining Serum for super sleek results! 
With 26 Nutrient-Dense ingredients, including:

4 Forms of Vitamin C - Tetrahexyldecyl Ascorbate, Gotu Kola, Kakadu Plum, Pineapple Enzymes
Plant Stem cells
Bakuchiol
Rosehip
Licorice
Frankincense
Contains these Nutrients:
Vitamins A, B, B1, B2. B6, C, E, K
Essential Fatty Acids
Omegas 3, 6, 7, 9
Linoleic acid, Alpha-linolenic acid (ALA) and Gamma-linolenic acid (GLA) Gallic acid, Ellagic acid, Flavonoids, Folic Acid, Oleic Acid, Palmitic Acid, Glycosaminoglycan (GAGs)
Beta-carotene
Antioxidants
Polyphenols
Polysaccharides
Carotenoids
Tannins
Actinidin enzyme
Bioflavonoids
Humectants
Sesamol
Bromelain
Formulated without:
Endocrine Disruptors, Synthetic Fragrances, Synthetic Dyes, Synthetic Preservatives, Phenoxyethanol, Phthalates, Parabens, Silicones, Sulfates, Formaldehyde, PEGS, Talc or Soy
30ml
More about Tronque
Tronque makes face-worthy skincare for every body.
Not wanting to compromise on efficacy and safety in her skincare led New Zealander Tanne Snowden to instead develop her own skincare range. One that focuses on treating skin from the neck down, with the same obsession normally reserved for the face. 
Tronque uses only clean, high-performance formulations based on active, safe ingredients, with an ethos of full ingredient transparency.  The skin of the body is 85% of your largest organ - this large surface area can absorb more harmful ingredients than your face, but TRONQUE was created as your safe haven. Each product is free from endocrine or internal health disruptors and other toxins.
Tronque formulations are loaded with antioxidants, plant stem cells, wild-grown plant 'retinol', biodynamic superfruits, repairing oils, high potency polyphenols and resveratrol, bioactive marine extracts and patented rare red seaweed sourced across the globe.
Crafted in small batches here in New Zealand, always.