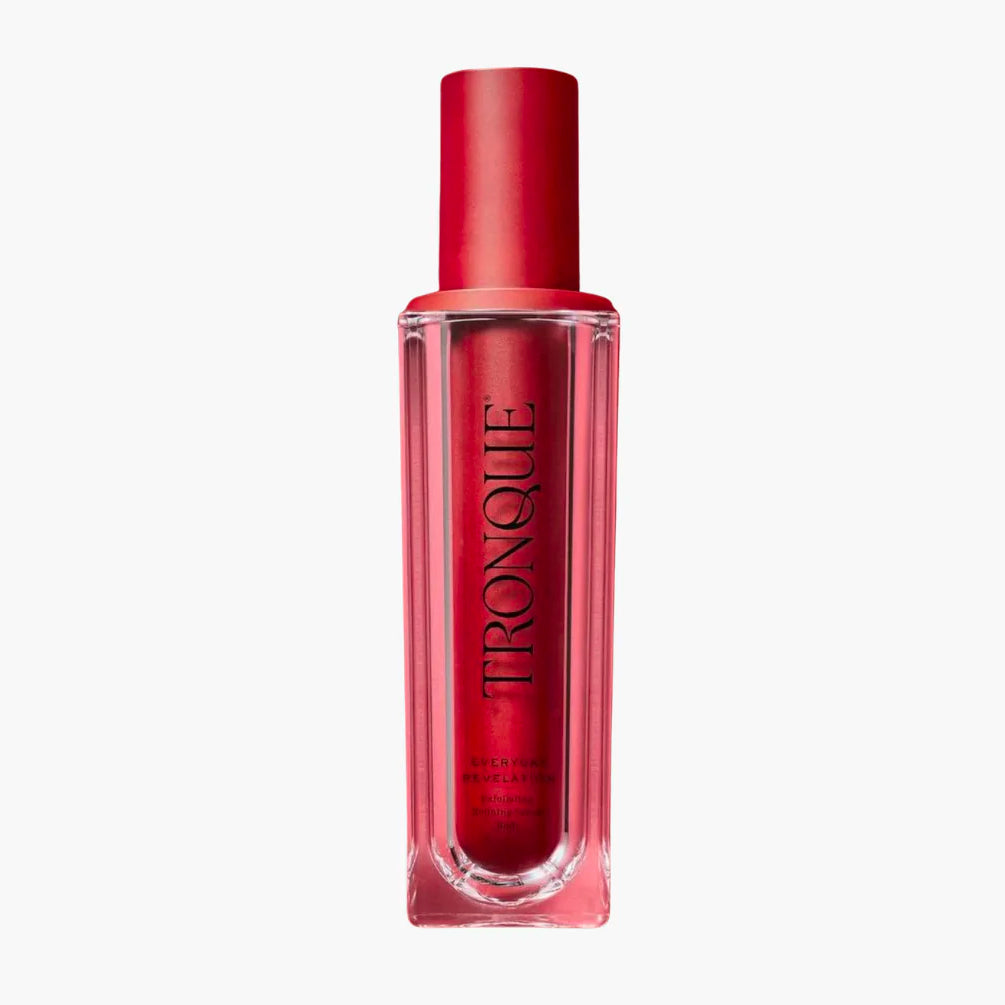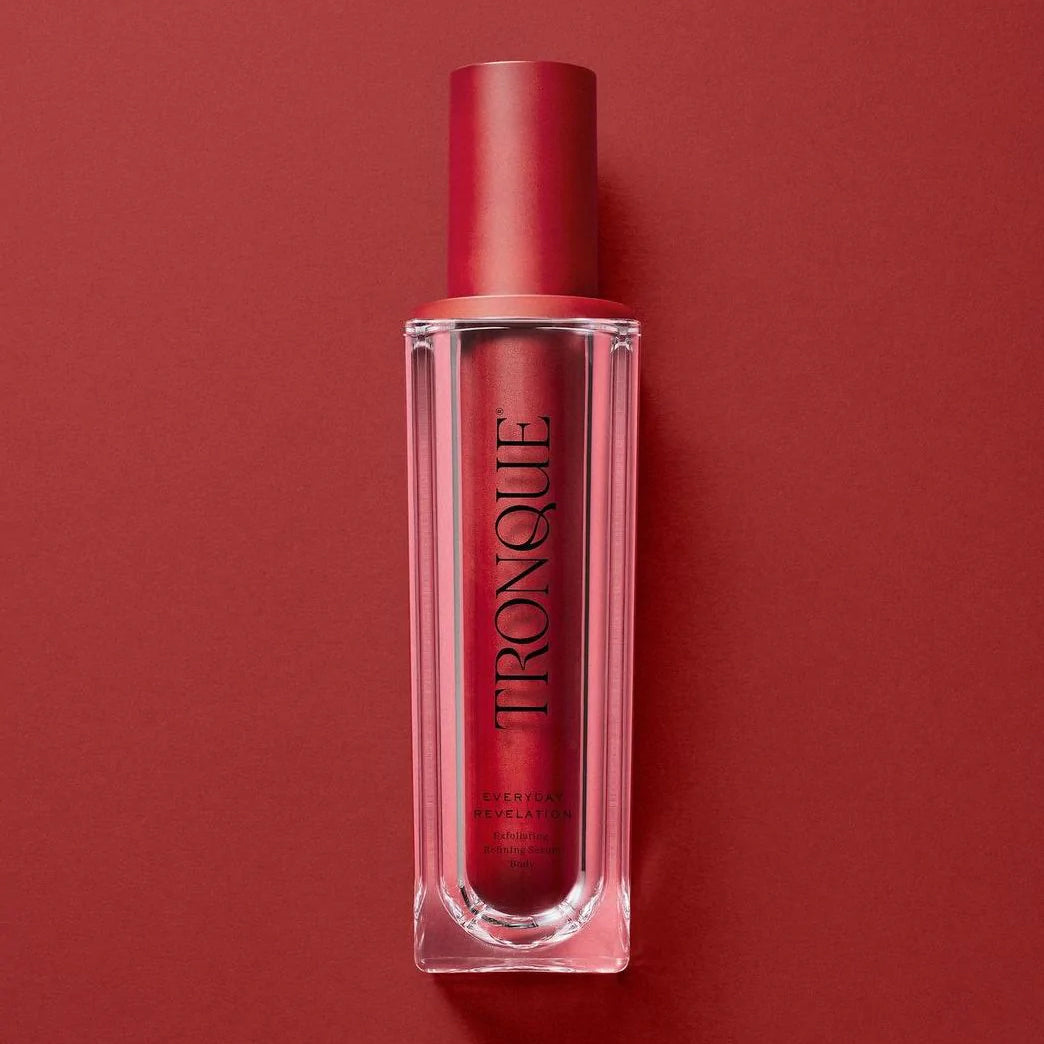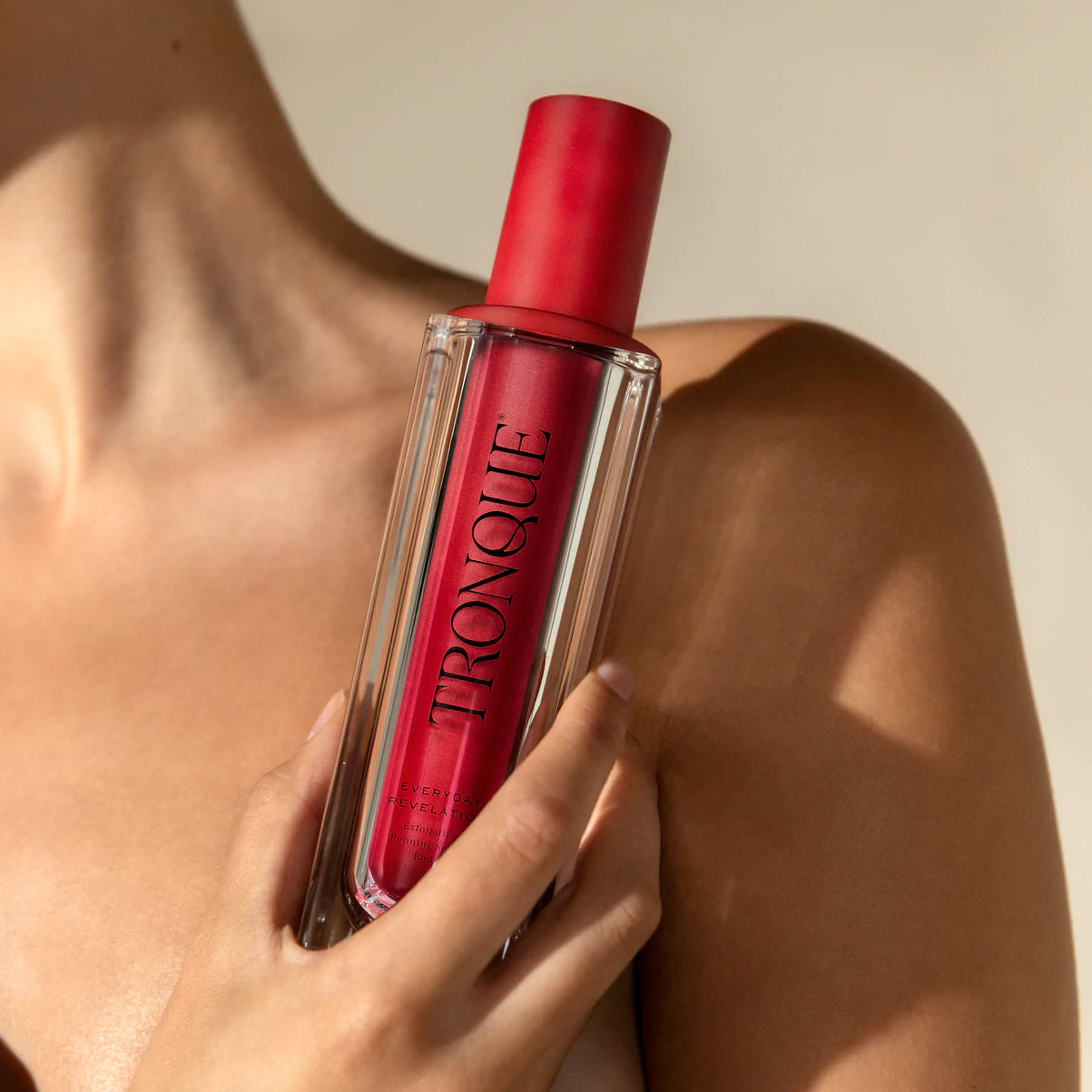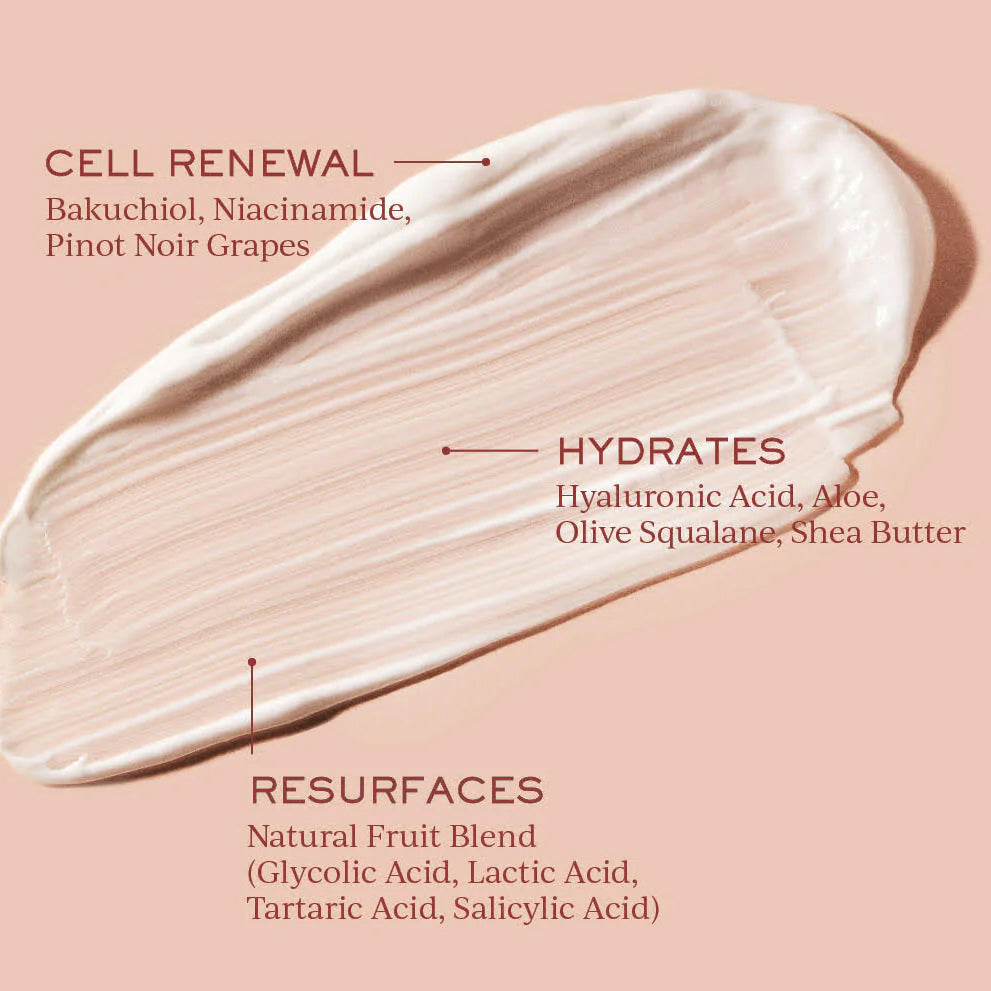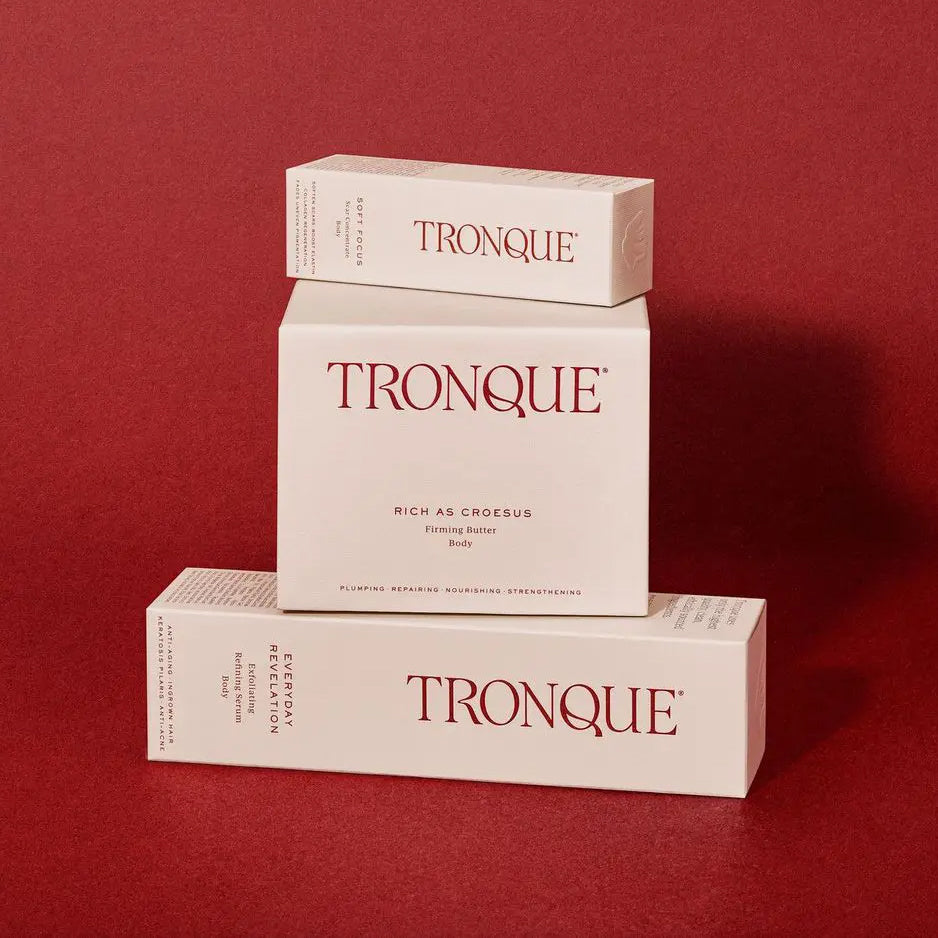 TRONQUE - Exfoliating Refining Serum
$145.00
SPECIAL OFFER: FREE MINI FIRMING BUTTER WITH ANY TWO TRONQUE PRODUCTS PURCHASED 
(While stocks last) 
We're very proud to stock New Zealand brand Tronque and their facial-grade body care products. This is high-performance, highly-active skincare. Formulated with the best of science, and using only clean, safe ingredients - to care for the skin on your body as beautifully as you care for your face. 
Tronque's Everyday Revelation Exfoliating Refining Serum is just like an exfoliating serum for the face... now for the body. It resurfaces skin, unclogs pores, removes ingrown hairs, softens keratosis pilaris, tackles uneven texture and strengthens aged skin.

Gently resurface and refine your skin, all the way from shoulders to shins (and every inch in between) without scrubbing, drying or irritation. A face-worthy combination of seven natural AHAs and BHA provide a gentle chemical exfoliation. 

Plus, the power duo of nature's Retinol (bakuchiol) and niacinamide Vitamin B3 stimulates skin cell turnover, smooths and improves skin tone for ultimate skin texture.
This powerful refining compound repairs, brightens and illuminates damaged skin by boosting elasticity and supporting collagen formation, while activating sustained moisture retention for immediate results.
Use this Exfoliating Refining Serum to:

Exfoliate your skin with 7.5% AHAs and BHA
Treat and prevent keratosis pilaris and ingrown hairs
Minimise acne on the body, including 'backne'
Increase cell renewal and skin brightening
Soften while firming skin's structure
Slow the signs of ageing 
Re-texturise rough or sun-damaged skin
With 22 Nutrient-Dense, 100% Natural Ingredients, including:
7.5% - 7 AHA's and BHA (Glycolic acid, 2 types of lactic acid, malic acid, tartaric acid, citric acid and salicylic acid)
Bakuchiol
Pineapple Enzymes
Niacinamide Vitamin B3
New Zealand Pinot Noir Grapes
Olive Squalane
Hyaluronic Acid
Tronque is Formulated without:
Endocrine Disruptors, Synthetic Fragrances, Synthetic Dyes, Synthetic Preservatives, Phenoxyethanol, Phthalates, Parabens, Silicones, Sulfates, Formaldehyde, PEGS, Talc or Soy
120ml
More about Tronque
Tronque makes face-worthy skincare for every body.
Not wanting to compromise on efficacy and safety in her skincare led New Zealander Tanne Snowden to instead develop her own skincare range. One that focuses on treating skin from the neck down, with the same obsession normally reserved for the face. 
Tronque uses only clean, high-performance formulations based on active, safe ingredients, with an ethos of full ingredient transparency.  The skin of the body is 85% of your largest organ - this large surface area can absorb more harmful ingredients than your face, but TRONQUE was created as your safe haven. Each product is free from endocrine or internal health disruptors and other toxins.
Tronque formulations are loaded with antioxidants, plant stem cells, wild-grown plant 'retinol', biodynamic superfruits, repairing oils, high potency polyphenols and resveratrol, bioactive marine extracts and patented rare red seaweed sourced across the globe.
Crafted in small batches here in New Zealand, always.