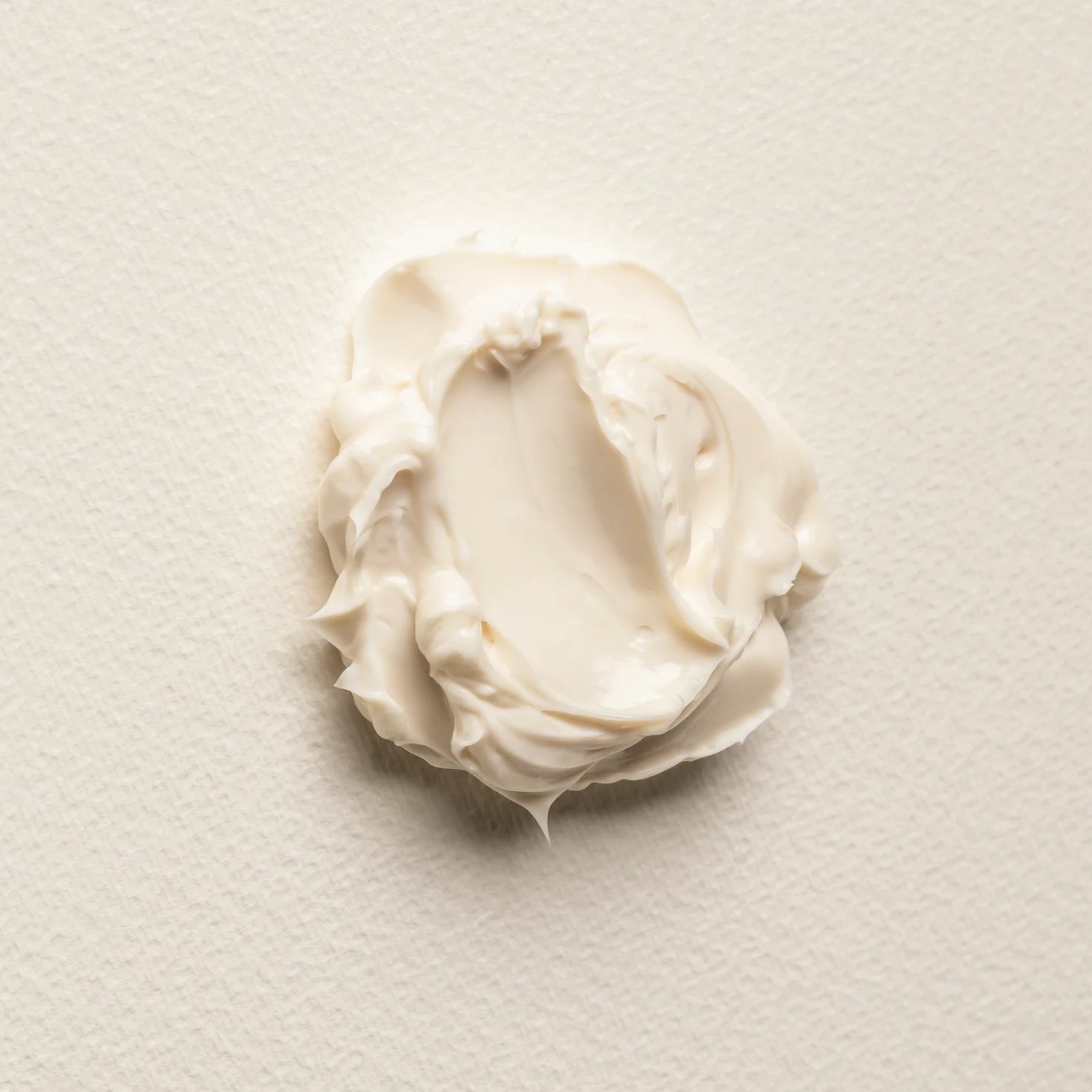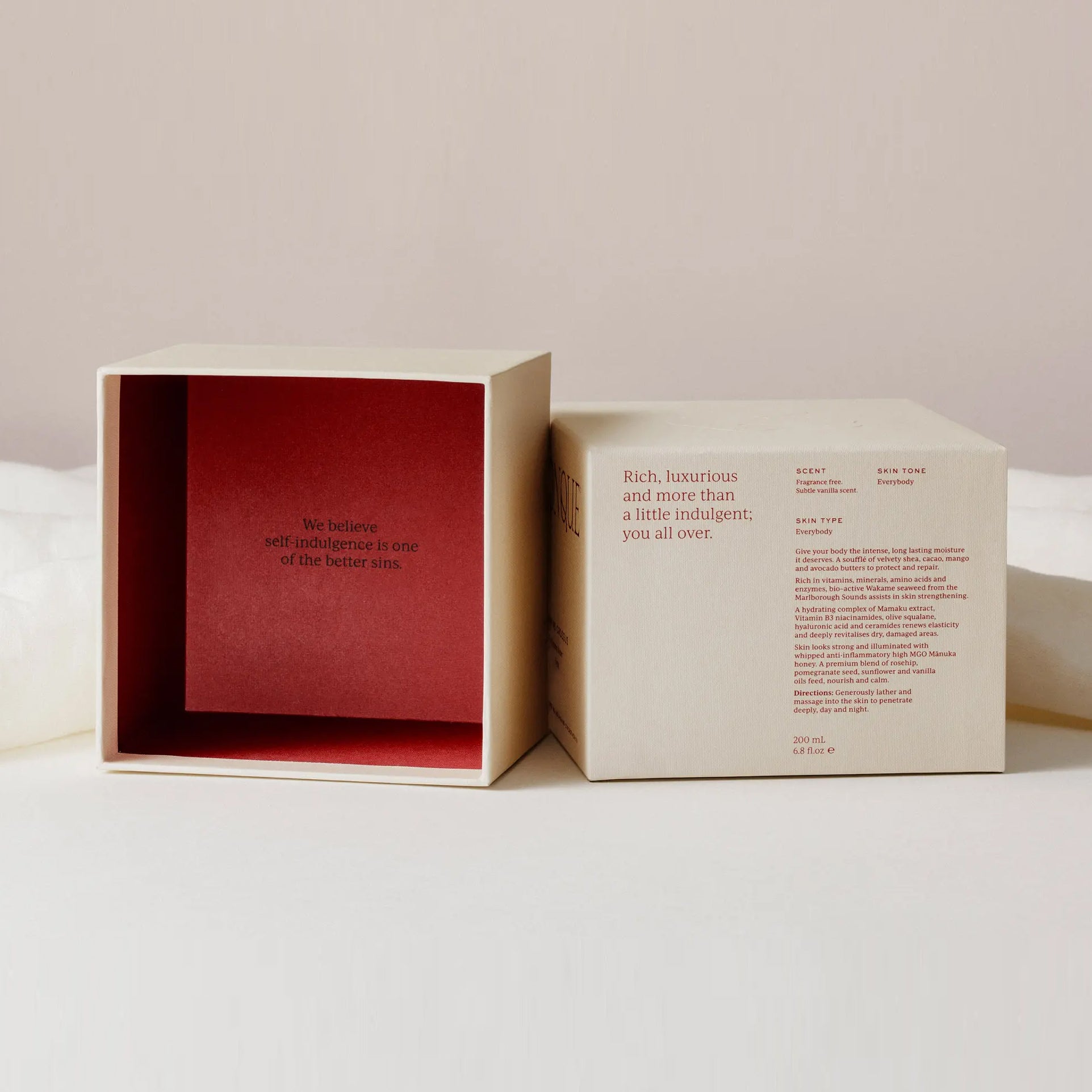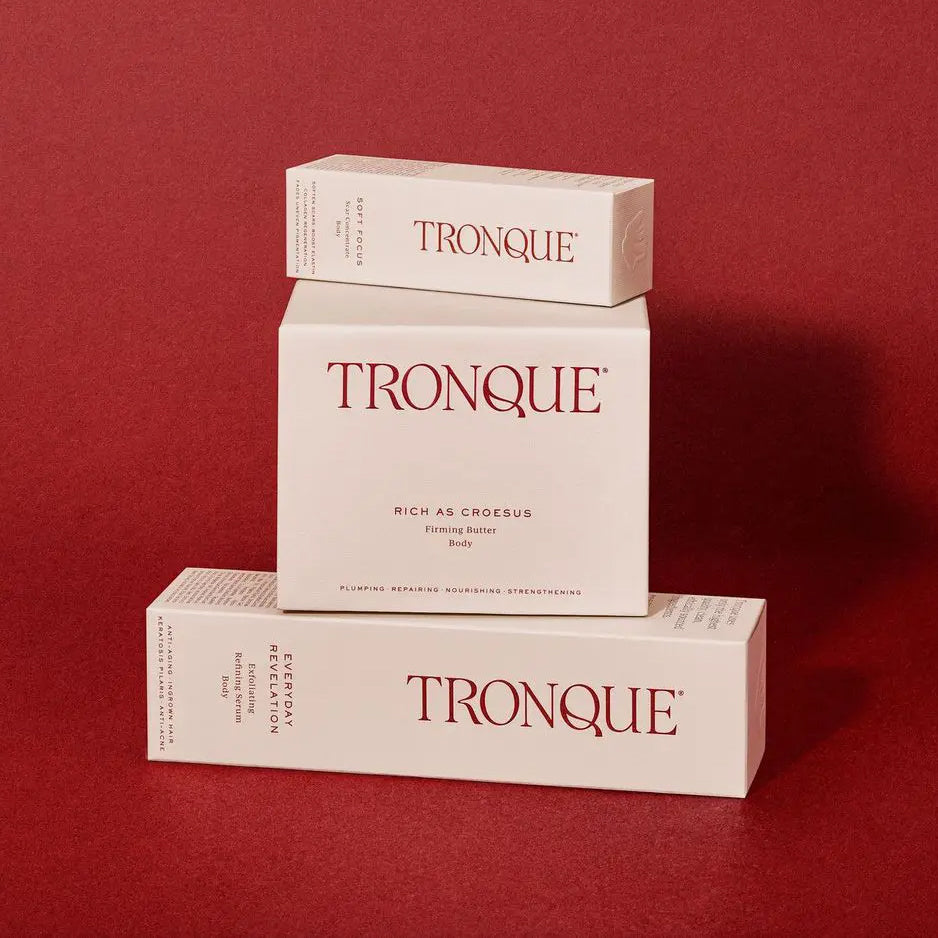 TRONQUE - Firming Butter
$130.00
We're very proud to stock New Zealand brand Tronque and their facial-grade body care products. This is high-performance, highly-active skincare. Formulated with the best of science, and using only clean, safe ingredients - to care for the skin on your body as beautifully as you care for your face. 
Tronque's Rich As Croesus Firming Butter will give your body the intense, luscious and long-lasting moisture it deserves - with:
A soufflé of velvety shea, cacao and mango butters to protect and repair.
A hydrating fusion of biotech ceramides, Mamaku, niacinamide, squalane, hyaluronic acid and glycerine feed, calm and deeply revitalise dry, damaged areas.
Atlantic Ocean Kelp and New Zealand Red Seaweed instantly hydrate, plump and tighten skin, enhancing delivery and absorption of actives.
Red maple bark increases the skin's biomechanical properties while restoring skin firmness, elasticity and 'glow'.
A premium blend of rosehip, pomegranate, avocado, jojoba and olive oils feed, nourish and calm.
The texture is very thick and buttery, it melts into the skin.
Not greasy, absorbs throughly, and hydration lasts all day.
Use the Tronque Firming Butter to:

Plump fine lines and wrinkles
Strengthen and protect skin's natural barrier
Nourish and smooth dry, dehydrated skin
Repair and increase elasticity
Protect skin's microbiome
Repair UV cell damage
Brighten skin tone and fade pigmentation

(Cocktail this one together with the TRONQUE Exfoliating Refining Serum for powerful skin regeneration!)
With 22 Nutrient-Dense, 100% Natural Ingredients, including:

New Zealand Rare Red Seaweed
New Zealand Mānuka Leaf
New Zealand Mamaku Extract
Atlantic Ocean Kelp
Red Maple Bark
Patented Ceramides
Low Molecular Hyaluronic Acid
Niacinamide
Rosehip Oil
Rich in these Nutrients:
Essential Fatty Acids
Vitamins A, B, B3, C, E and F
Minerals
Omegas 3, 6 and 9
Amino Acids
Antioxidants
Phytonutrients
Polysaccharides
Carotenoids
Phenolics
Tronque is Formulated without:
Endocrine Disruptors, Synthetic Fragrances, Synthetic Dyes, Synthetic Preservatives, Phenoxyethanol, Phthalates, Parabens, Silicones, Sulfates, Formaldehyde, PEGS, Talc or Soy
200ml
More about Tronque
Tronque makes face-worthy skincare for every body.
Not wanting to compromise on efficacy and safety in her skincare led New Zealander Tanne Snowden to instead develop her own skincare range. One that focuses on treating skin from the neck down, with the same obsession normally reserved for the face. 
Tronque uses only clean, high-performance formulations based on active, safe ingredients, with an ethos of full ingredient transparency.  The skin of the body is 85% of your largest organ - this large surface area can absorb more harmful ingredients than your face, but TRONQUE was created as your safe haven. Each product is free from endocrine or internal health disruptors and other toxins.
Tronque formulations are loaded with antioxidants, plant stem cells, wild-grown plant 'retinol', biodynamic superfruits, repairing oils, high potency polyphenols and resveratrol, bioactive marine extracts and patented rare red seaweed sourced across the globe.
Crafted in small batches here in New Zealand, always.