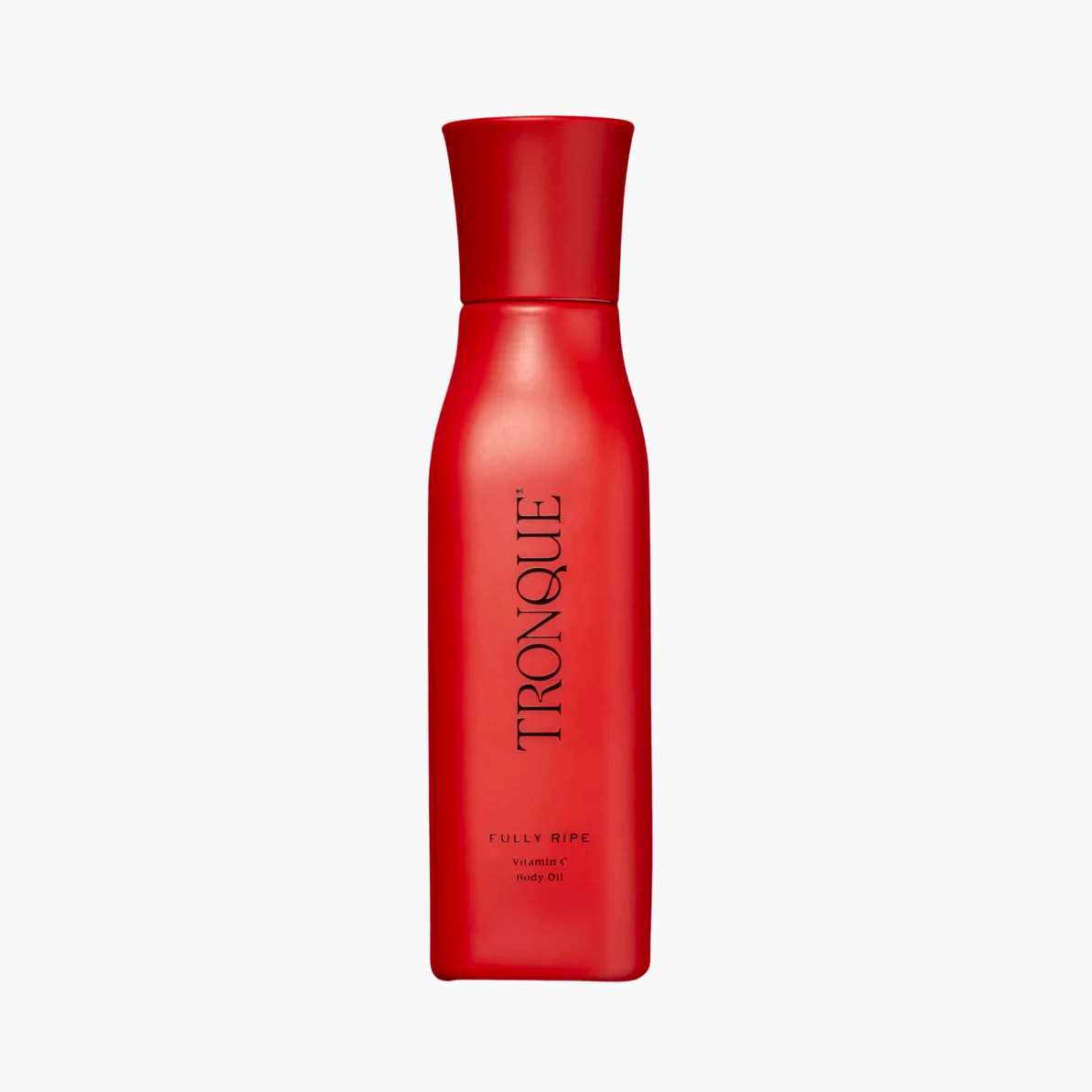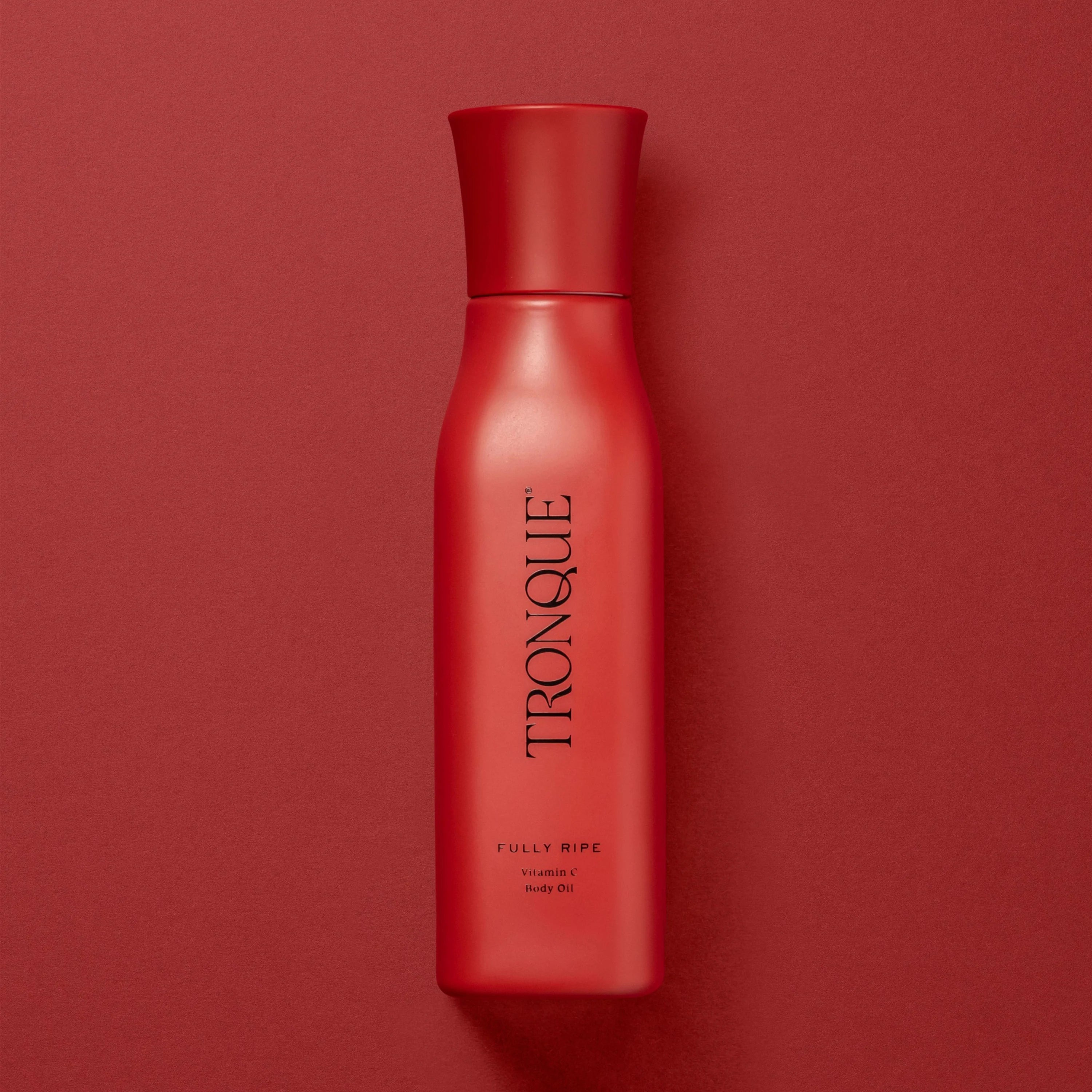 TRONQUE - Vitamin C Body Oil
$120.00
We're very proud to stock New Zealand brand Tronque and their facial-grade body care products. This is high-performance, highly-active skincare. Formulated with the best of science, and using only clean, safe ingredients - to care for the skin on your body as beautifully as you care for your face. 
Tronque's Fully Ripe Vitamin C Body Oil will leave your skin glowing with a combination of Vitamin C, patented ceramides, biotech lipids, rosehip and avocado.
Unlike other body oils on the market, this formula delivers active ingredients straight into the cells, fading pigmentation, boosting elasticity and reducing lines and crepey skin, all while plumping and repairing with continued use.
The formular combines three scientifically-proven heavyweight ingredients with a face-worthy line up of luscious, highly efficacious plant oils to help slow ageing and protect the skin's natural moisture barrier against irritation and dehydration – all while delivering a radiant silk finish.
You get what you pay for - Fully Ripe is packed with not only with Vitamin C, but 20 other nutrient-dense ingredients such as ceramides, Vitamin A, macadamia seed and biotech lipids. This supercharged oil was designed to mimic the lipid profile of a 22 year old's skin - meaning plump, soft and long-lasting hydration deep into your cells.

Vitamin C THD is the hero of the all-natural ingredient list – 50 times more effective than L-Ascorbic
Acid, it penetrates the epidermis to the dermis to restore radiance, prevent fine lines, tackle pigmentation, and slow skin ageing.

On top of the Vitamin C, there are advanced patented ceramides which deliver lasting epidermal moisture and skin plumping, for smooth, healthy, even texture; and with daily use, pores and sun damage appear reduced.

The liquid-gold formula also features a revolutionary lipid complex, proven to make skin behave younger, boosting elasticity, firmness, and hydration. It further enhances skin barrier recovery while banishing dryness and dullness, leaving skin soft and supple.

Complemented by plant oils including apricot, avocado, and kiwifruit oils, along with nutrients like essential
fatty acids, Omegas 3 and 6, squalane, Vitamins A and B, and magnesium, this dry oil absorbs beautifully while it nourishes, without leaving skin greasy or tacky.

A clean, 100% certified natural citrusy fresh scent (of bergamot, sweet orange, grapefruit, lemon Italy,
spearmint and rock fennel) is a sensory finale to this gorgeous body oil.

Embrace this Vitamin C Body Oil to:

Fade pigmentation
Reduce the look of pores and sun damage
Soften and prevent fine lines and wrinkles
Brighten, boost elasticity, cellular renew
Prevent and reduce stretch marks
Smooth and plump dehydrated skin

With 20 Nutrient-Dense ingredients including:

Soluble Vitamin C
Patented Ceramides
Biotech Lipid Complex
Cacay
Apricot Kernel
Rosehip
Rice Bran
New Zealand Kiwifruit
Avocado 
Macadamia Seed
Rosemary Leaf 

Rich in these Nutrients:

Omega 3, 6, 9, 12
Vitamin A, B, B1, B3, B5, B6, C, D, E, K
Linoleic, Oleic Acid, Gamma-Linolenic Acid (GLA)
Essential Fatty Acids
Beta Carotene, Lecithin
Folic Acid, Ferulic Acid, Palmitic Acid, Stearic Acid
Squalane
Coenzyme Q10
Magnesium
Antioxidants
Tronque is formulated without:
Endocrine Disruptors, Synthetic Fragrances, Synthetic Dyes, Synthetic Preservatives, Phenoxyethanol, Phthalates, Parabens, Silicones, Sulfates, Formaldehyde, PEGS, Talc or Soy
120ml
More about Tronque
Tronque makes face-worthy skincare for every body.
Not wanting to compromise on efficacy and safety in her skincare led New Zealander Tanne Snowden to instead develop her own skincare range. One that focuses on treating skin from the neck down, with the same obsession normally reserved for the face. 
Tronque uses only clean, high-performance formulations based on active, safe ingredients, with an ethos of full ingredient transparency.  The skin of the body is 85% of your largest organ - this large surface area can absorb more harmful ingredients than your face, but TRONQUE was created as your safe haven. Each product is free from endocrine or internal health disruptors and other toxins.
Tronque formulations are loaded with antioxidants, plant stem cells, wild-grown plant 'retinol', biodynamic superfruits, repairing oils, high potency polyphenols and resveratrol, bioactive marine extracts and patented rare red seaweed sourced across the globe.
Crafted in small batches here in New Zealand, always.