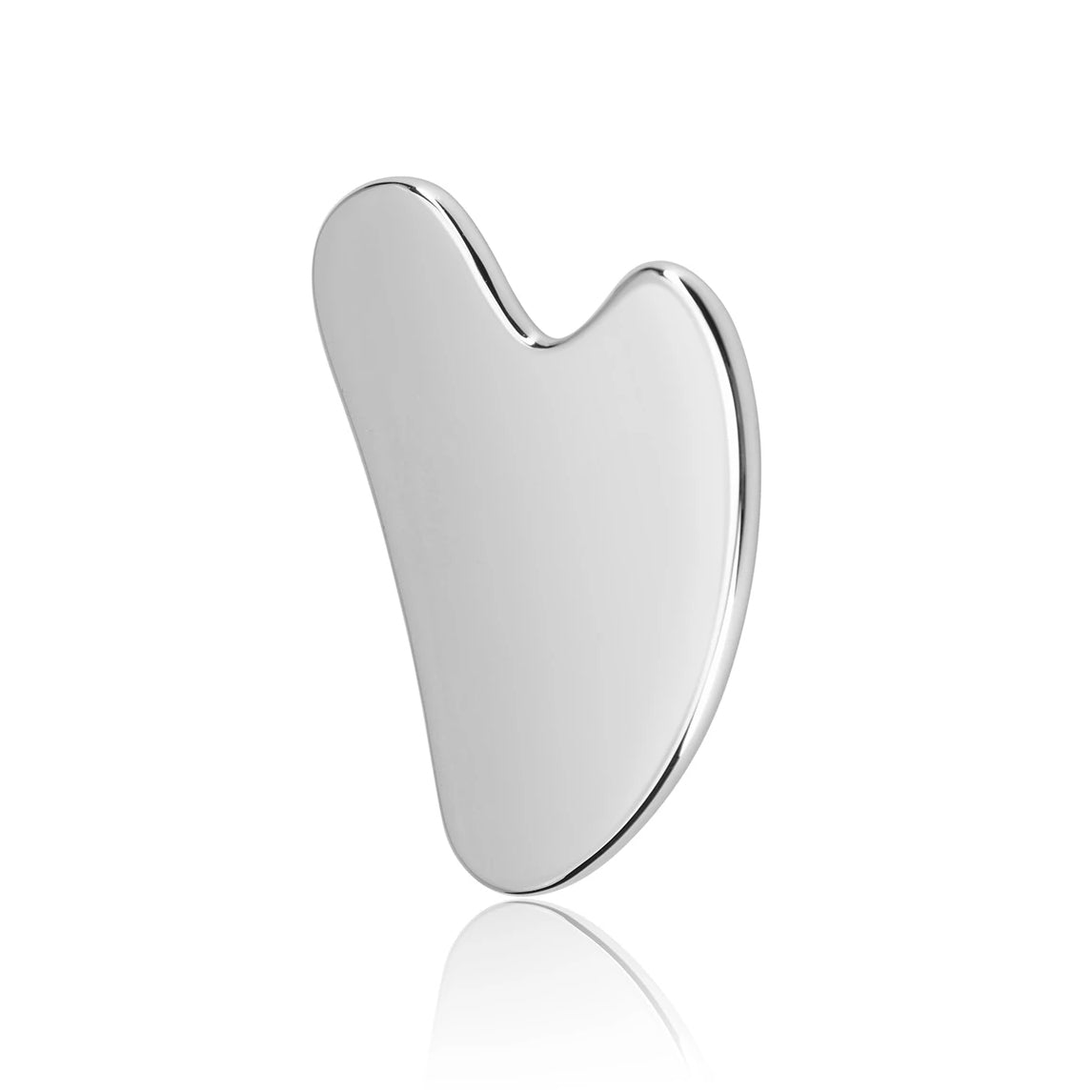 Gua Sha Facial Sculpting Tool - Stainless Steel
$32.00
Gua Sha has been used for thousands of years to reduce the signs of ageing. This centuries-old self-care practice involves using a Gua Sha tool to stroke and sweep across the skin with gentle pressure, increasing blood circulation, improving lymphatic function and stimulating acupressure points in the face and neck.
Gua Sha is known to reduce puffiness and contour facial curves, to help tighten, tone and smooth the skin, and promote a brighter, more revitalised complexion. 5 minutes with your Gua Sha and your skin will looks and feel invigorated and lifted.
The facial massage that Gua Sha gives also allows skincare products to penetrate much more deeply into the skin - combine your Gua Sha session with your favourite serum or oil, and it will work that much harder for you.
A regular Gua Sha routine is a lovely way to de-stress, both physically (as it relaxes facial muscle tension, especially in your jaw, forehead and between the brows) and also mentally, as you can use your Gua Sha time as a mindful, luxuriously slow moment for yourself.
Each of the two sides and two ends is intended for specific motions on the face. For example, you use the two-pronged end to hug the jawline and stroke upward, for a very satisfying jawline-sharpening action.
We love keeping ours in the fridge - it'll be nice and cool when you take it out to use it, and this cooling effect is great for de-puffing - especially under the eyes. 
Our Stainless Steel Gua Sha are an alternative to natural quartz - stones can be porous and absorb product and bacteria, but stainless steel is super clean and naturally hypoallergenic. It's also lightweight, and won't break when dropped. 
There are loads of excellent, short Gua Sha tutorials on YouTube, Instagram or TikTok.
Size: 8.5cm length x 5cm wide, about 5mm thick
Made from 304ss (Food-Grade) Stainless Steel