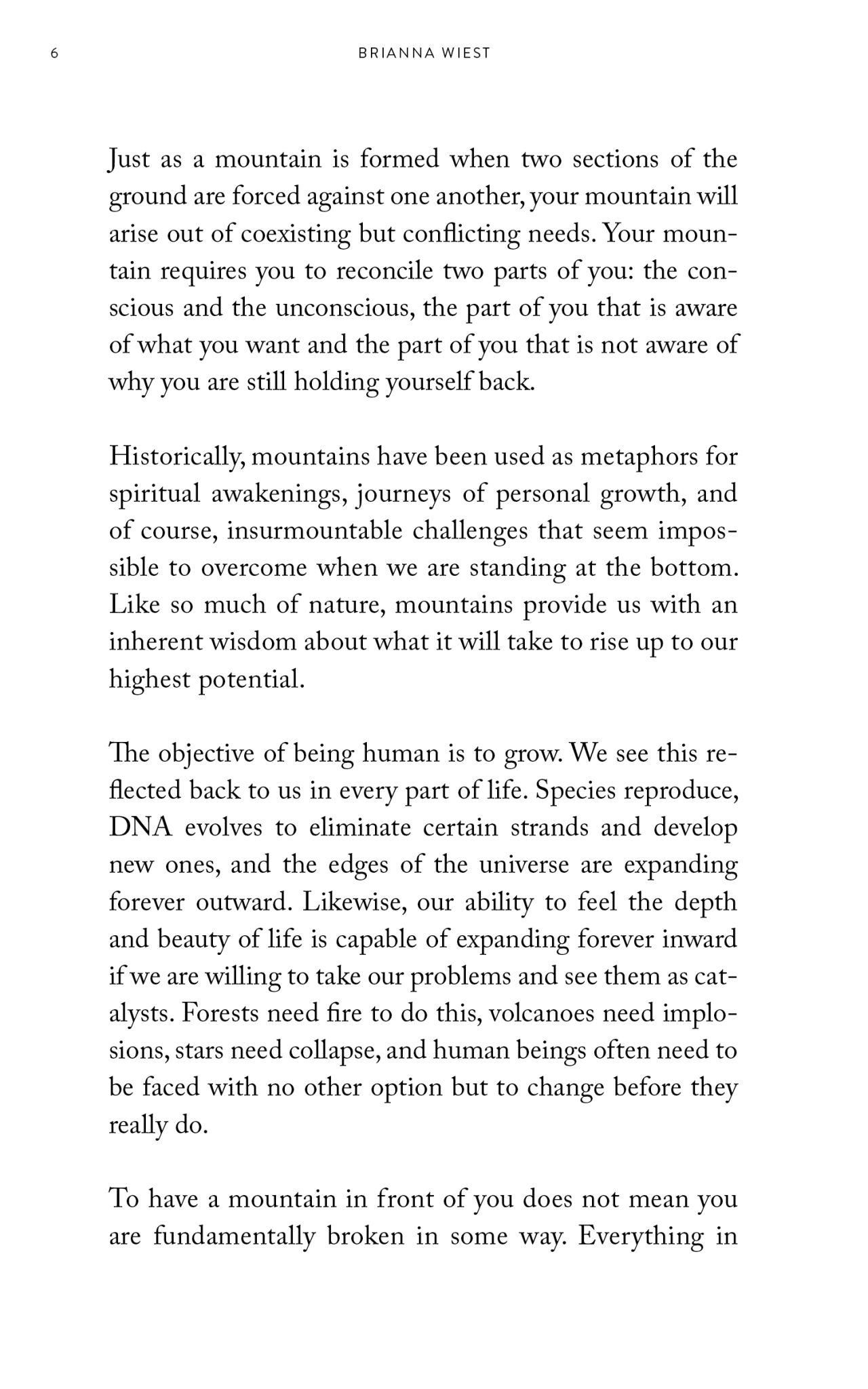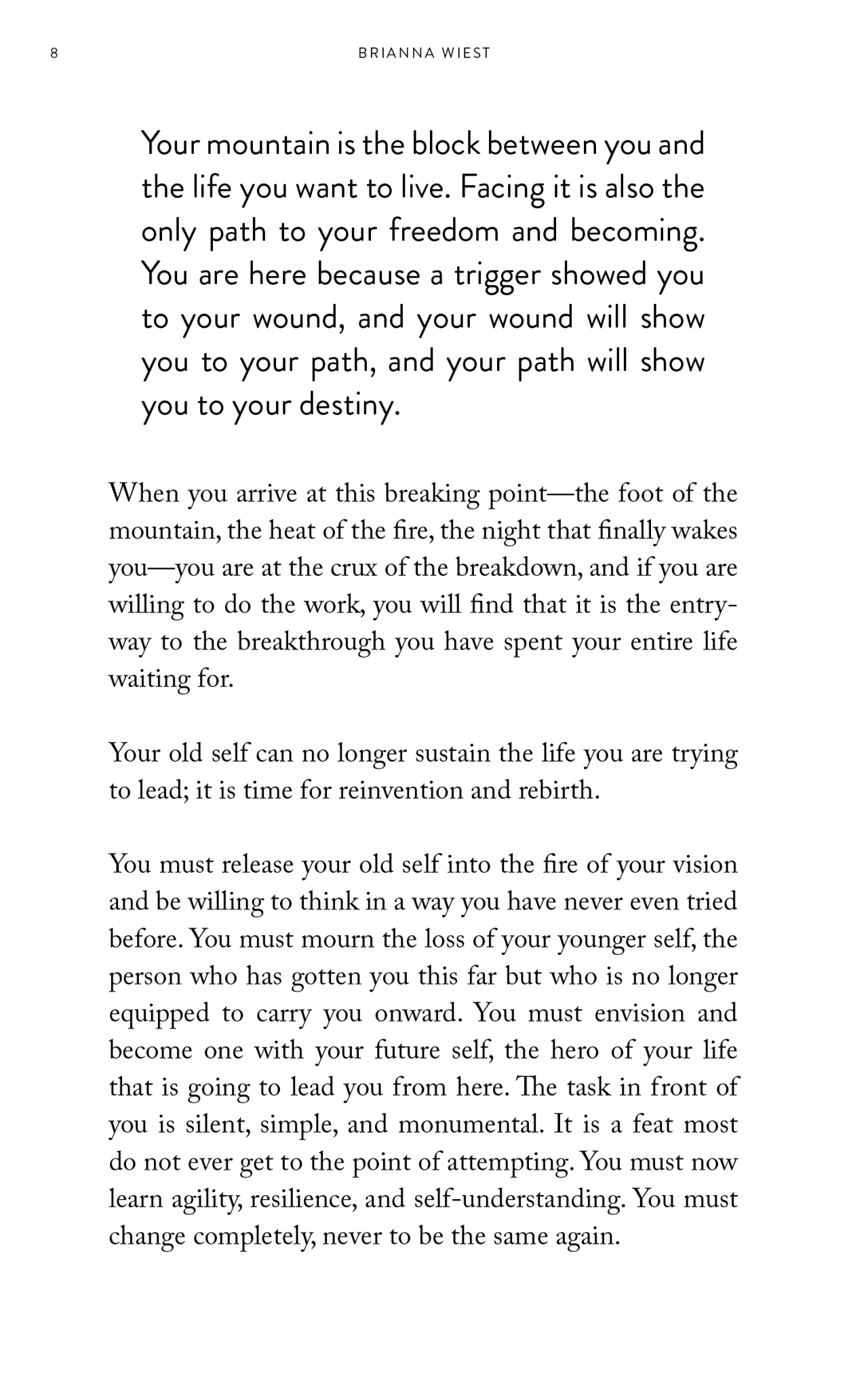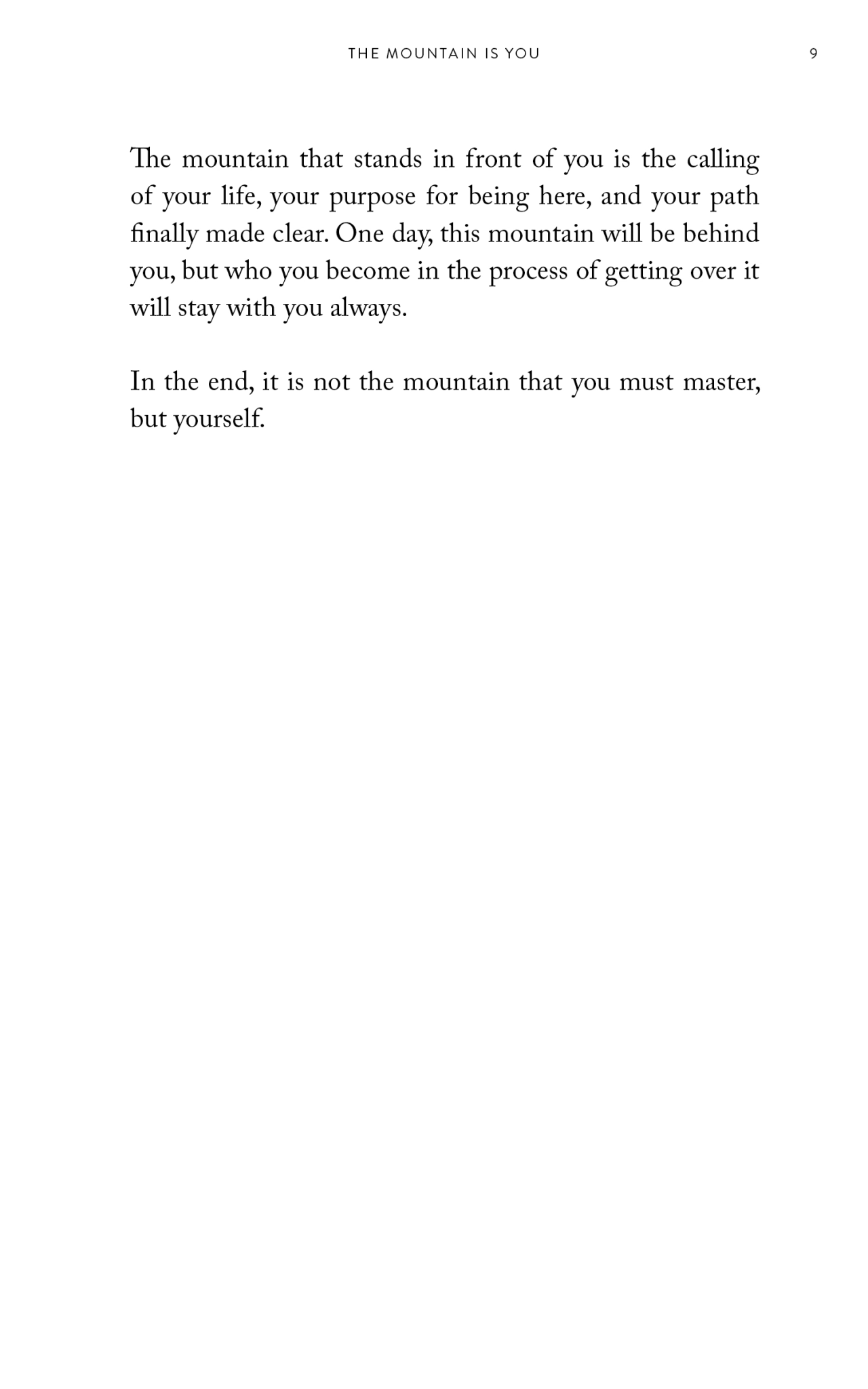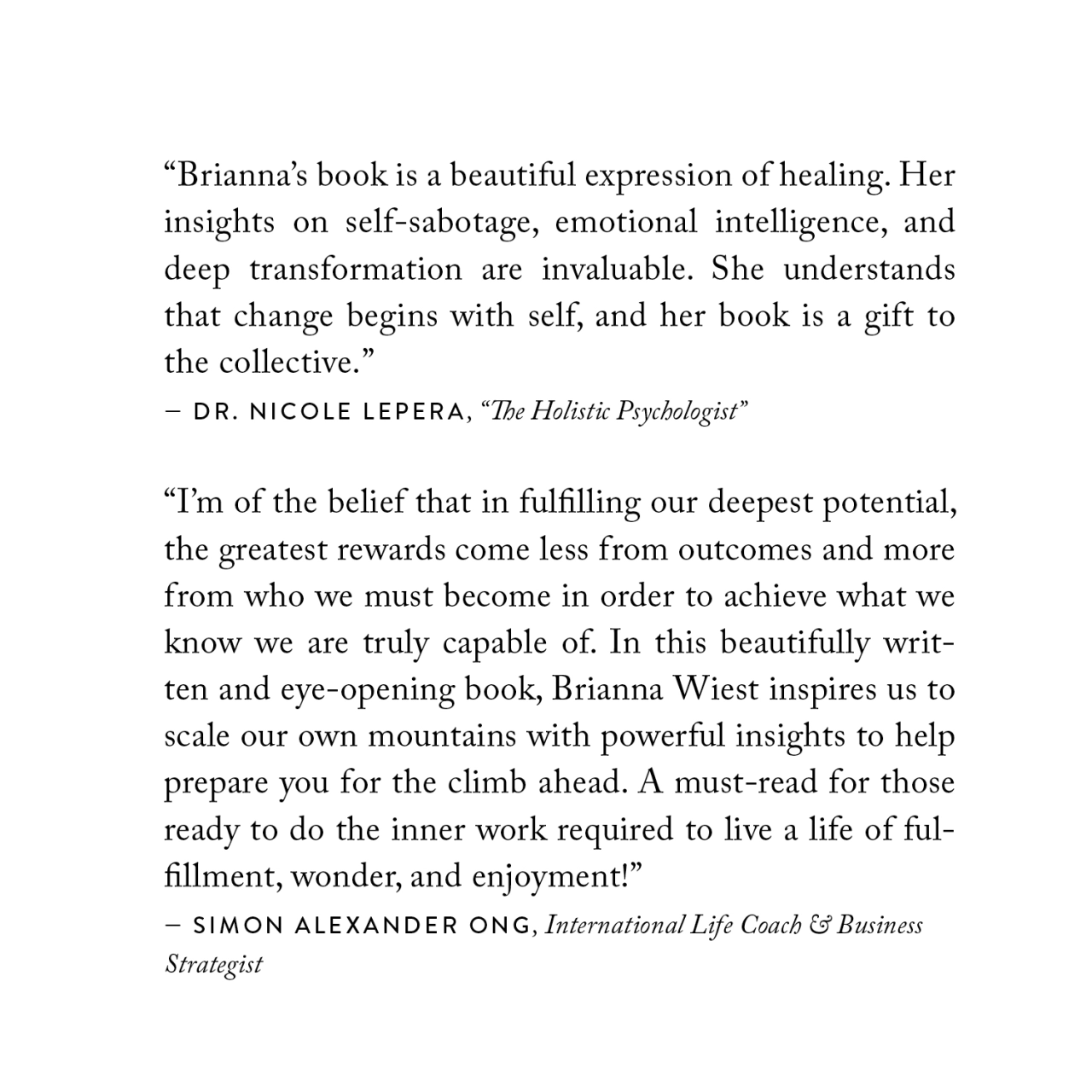 The Mountain is You - Brianna Wiest
$38.00
From Brianna Wiest, the incredible self-empowerment writer who's taken Instagram by storm, comes an inspiring book about self-sabotage. All the sneaky ways we do it to ourselves, WHY we do it, and how to stop doing it for good.
This quickly made it on our list of all-time favourite books. It's so insightful, so inspiring. It taught me the deep reasons why we sabotage ourselves; why we find it so hard to change. This is a book you'll want to take paragraphs of notes from, the sort of book you'll keep and re-read throughout your life. Highly Recommend!
It shows us how to extract crucial insights from our most damaging habits, build emotional intelligence by better understanding our brains and bodies, release past experiences at a cellular level, and learn to act as our highest potential future selves, so we can get out of our own way and step into our potential.
The Mountain Is You invites you to burn the rules of what you've been taught about yourself, as you awaken your best self and consciously choose a new narrative, and ultimately, create a life you deeply desire and deserve.
"Brianna provides both pragmatic tools and deep soul shifts to build the clarity and courage required to climb your own personal mountain - and remember who you came here to be. The ultimate seeker's guide for those brave enough to face their true north, and take their power back" - Jenna Black
Along with The Mountain is You, we also stock other Brianna Wiest books, including her viral bestseller 101 Essays (That Will Change The Way You Think), This is How You Heal, and Ceremony.