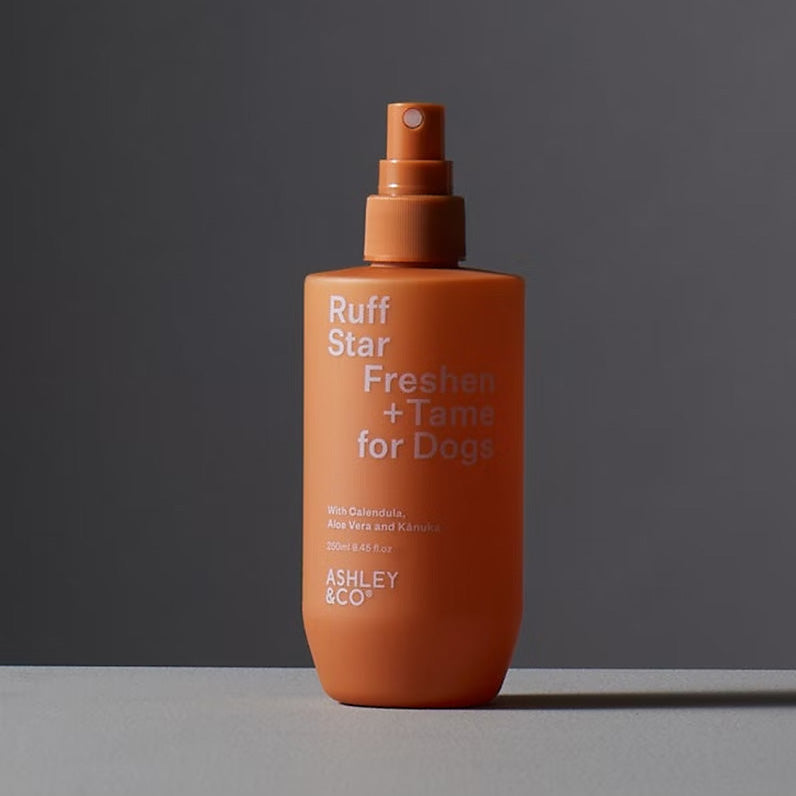 Ashley + Co Ruff Star - Dog Conditioning Spray
$30.00
New from Ashley + Co - Ruff Star
Freshen your fur-babe's coat with this 100% plant based and 100% safe conditioning spray.

Ruff Star tames pup's coat between washes with soothing extracts and oils, while also neutralising odours.
Especially formulated to calm, soothe and 'manetame' a freshly groomed coat at home, Ruff Star's ingredients include Macadamia Seed Oil, Aloe Vera, Kānuka and Calendula - all botanicals with naturally beneficial properties.

Fabric-friendly, too - so you can safely spray it here, there and anywhere, and enjoy its naturally fresh fragrance. (Great for dog beds, the car... anywhere pup has been)
With a fresh, uplifting Ashley & Co bespoke scent - Iris, Rhubarb, Crisp Apple, Rose and Cut Grass.
250 ml
Certified Natural Fragrance
~
Ashley + Co products are all made and packaged here in New Zealand.