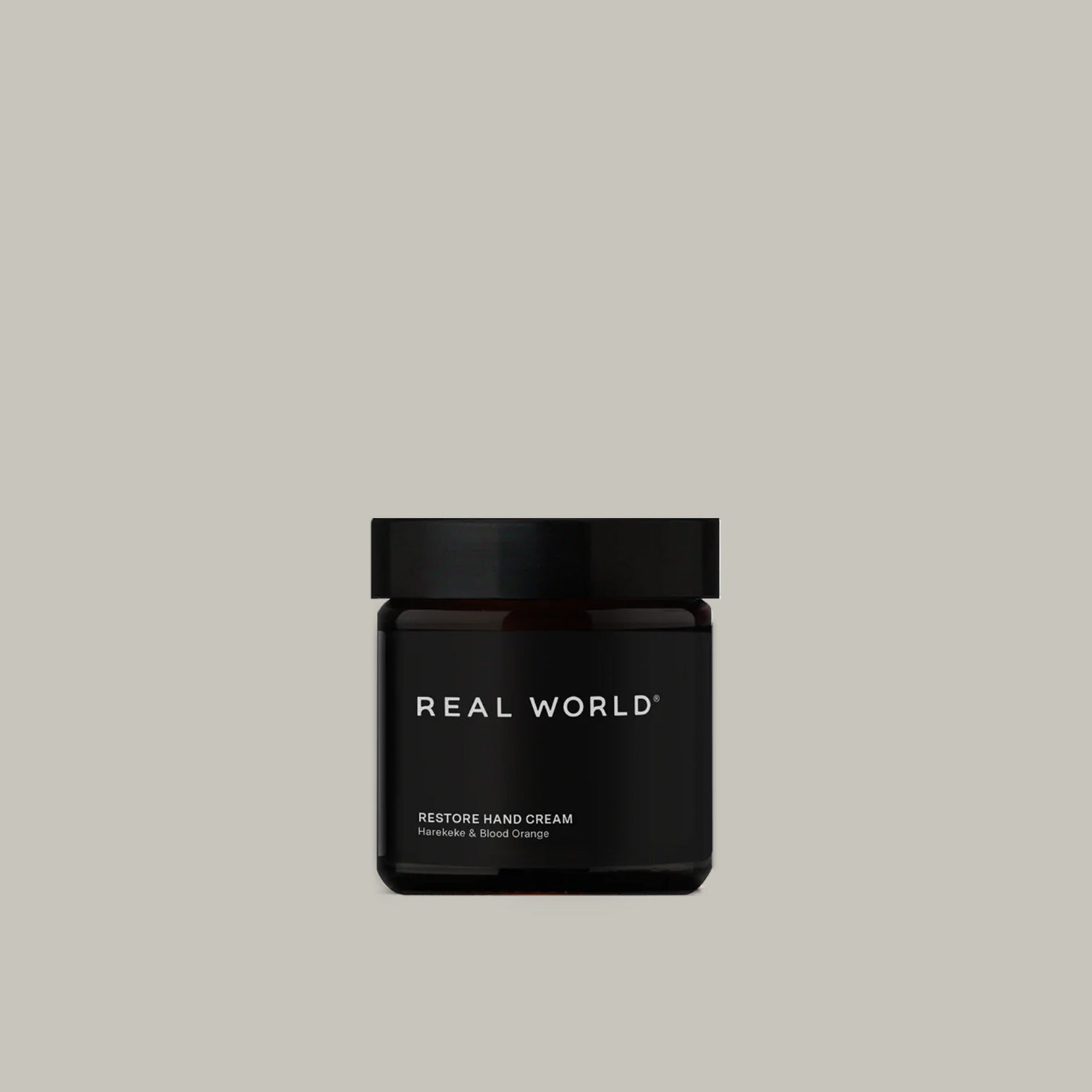 Real World Hand Cream - Blood Orange + Harakeke
$31.90
Perfect size for your handbag or bedside - 60ml glass jar 

A little goes a long way with this beautifully rich and hydrating hand cream, and the scent of this one is so delicious! 
This restorative citrus-scented cream is rich in healing oils to help aid the repair of dry and damaged skin - including Harakeke extract which bestows a wealth of medicinal properties and is naturally soothing, hydrating and cooling, plus nourishing apricot kernel oil, mango seed butter and coconut oil. For soothed, revived and hydrated skin.
Naturally scented with the most delicious-smelling Blood Orange fragrance to revive and uplift (one of our fave scents here at Sunday).

Blended in small batches here in New Zealand, Real World products are all natural and plant-based, packed with only good things and no baddies. 
Excellent for people prone to dry skin and eczema sufferers of all ages. One of New Zealand's oldest plant species, Harakeke is used topically in traditional Maori herbal medicine for skin irritations and dry skin conditions. The sticky sap or gum that harakeke produces was applied to boils and wounds and harakeke root juice was routinely applied to wounds as a disinfectant.